Pass the Keys is one of the leading Airbnb short-let management companies across the UK focused on providing a great hassle-free experience for both hosts and guests.
Now, the UK's largest short-term let property management company is proud to announce that they have teamed up with Simon & Amy Law to expand across the East Midlands, opening a franchise in Lincolnshire focused on the City of Lincoln.
We interviewed owners of Pass the Keys Lincolnshire, Simon & Amy to find out why they are excited to grow a short-let business in the East Midlands and what attracted them to partner with Pass the Keys and become Franchise Owners!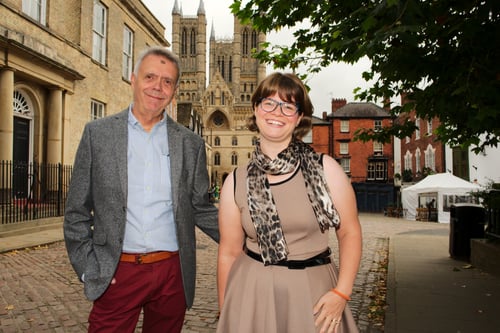 Hi Simon & Amy, can you tell us a bit about yourselves?
SL: I'm Simon and I have had many years of experience working in and around the hospitality industry, so I'm well positioned to understand the needs of both hosts and our guests. A culture of providing great customer service is second nature to both of us!
AL: I'm Amy, I'm hugely passionate about what the City of Lincoln and Lincolnshire has to offer visitors. With our extensive (over 40 years combined!!) knowledge of the hospitality and tourism industry, we want to share that passion and do Lincoln proud!
SL: On a personal note, we're both keen road cyclists and can often be seen exploring some of the beautiful quiet lanes...or in a coffee shop, having a well-deserved coffee and cake!
What drew you to partnering with Pass the Keys?
SL: First and foremost, it was the end-to-end service proposition, which means we can do everything for the Host, closely followed by the market-leading technology that allows this to be achieved efficiently and seamlessly. Allied with great people and effective marketing this seemed like something we had to go for!
AL: Lincolnshire is a beautiful county, I love it and I love tourism so it was a natural coming together if you like. Pass the Keys truly offers the full package for property owners and that's a pretty unique offering for Lincolnshire. With staycations here to stay, Pass the Keys was something I wanted to be part of.
Why does Lincolnshire need a short-let management company like Pass the Keys?
AL: Lincolnshire welcomes over 21 million visitors each year (this number keeps growing too!). Plenty of visitors need places to stay. Short term let properties can provide that accommodation, however, what a lot of hosts don't realise is the amount of work required to maintain a successful short-term let - over 40 hours a month. This is where Pass the Keys comes in.
We will manage every aspect of your short-term let, from dynamic pricing, having the best photographs, ensuring the property is well maintained and cleaned to a high standard.
Currently, that's something nobody else can offer hosts in Lincolnshire and that's pretty special!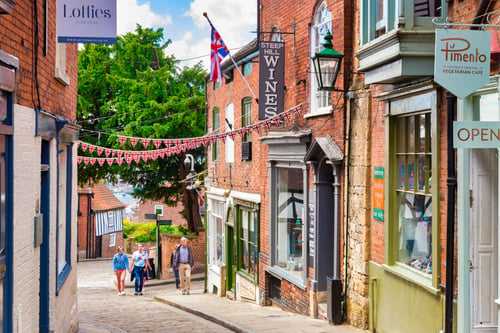 What are your top tips for homeowners short-letting their property on sites like Airbnb?
SL: Airbnb has come a long way from when it first started. It's no longer just the 'budget' option to hotels. Many guests are now choosing to book holidays and breaks on Airbnb, and as such, demand a different experience from the typical hotel or B&B - something that can be unique and always wonderful.
Aside from a well-equipped smart kitchen, and nicely stylish space, the most important thing to get right is cleaning. The property must always be sparkling clean - this can be your route to 5* reviews!
Guests like to have something a bit different, so if your property is unique or a bit quirky, then your listing should make this clear! High-quality photographs can be the difference between your property being looked at or not. If you can get guests to imagine staying in your property and having an amazing time, then you're on to a winner. Pass the Keys Lincolnshire is able to help you with all of this, as well as maximising your properties potential throughout the year.
If you have a property in Lincoln and are interested to find out how much you could earn as a short-let host through Airbnb, give Pass the Keys Lincoln a call on 01522 459 960. You can also visit our website and get a quote on how much your property could earn through short-letting. Simply visit https://www.passthekeys.co.uk/lincoln/