In August 2023, the nation's leading short-let property management company added to its growing list of territories, and now includes Pass the Keys - Brentford, Chiswick and Ealing! Below is a short interview with Asad explaining his love for this area and why we are all thrilled to be launching in this corner of West London.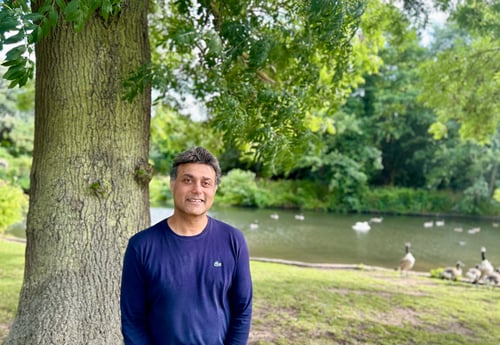 Could you tell us a little bit about yourself?
When I first arrived in London from Canada as a student, not only did I fall in love with this vibrant city, I made the decision to permanently settle here and chose Ealing as my first home. While working for multinationals in the financial services sector, I also invested in property locally and became a landlord managing those properties myself. This is where I developed a passion for all things property and have never looked back.
What made you fall in love with this area of West London?
From Ealing, being known as the "Queen of the Suburbs", to leafy and affluent Chiswick, gastro-pubs, charming restaurants and cafes offer an abundance of choice with a distinctive village feel. You can choose from a number of parks and historic green open spaces to explore including Gunnersbury Park in Ealing, with lakes and a former Rothschilds mansion, to Syon Park in Brentford - a grade I listed building set within a 200-acre park. Historic Chiswick House and Gardens offer a mansion inspired by the Earl of Burlington's grand tours of Italy, with restored gardens and statuary rumoured to be among the finest surviving examples of Palladian architecture in Britain. If you're after a bit of retail therapy, Westfield's flagship Mall in West London, attracting over 30 million visitors last year, is under 30 minutes away.
However, what really sets this area apart is the superb transport links - into central London in 20 minutes via the new Elizabeth line station in Ealing, and the proximity of the airport making this area ideal for short letting on platforms like Airbnb.
What drew you to partnering with Pass the Keys?
After a long stint of working in the City, I decided to explore other avenues but one thing was certain, I wanted to change track and work for myself in a sector that I loved. Property seemed the obvious choice and when I explored the short term property space, I came across Pass the Keys. The proven franchise model works by deploying the latest technology whilst maximizing rental income for owners allowing me to scale my business in as short a time as possible. Further, with a well-established national brand, backed by outstanding online reviews, the decision to join as a Partner was ideal at this stage in my life.
What do you think Pass the Keys can bring to the short-let market in your area?
This truly is an end to end short-term property management service for landlords, taking care of everything from listings creation, pricing optimisation, guest communication & experience, through to cleaning, maintenance and everything in between.
Along with 24/7 guest support and a range of marketing channels to maximize your property's exposure to ensure a high occupancy rate, Pass the Keys also use pricing algorithms to optimize your rental income, all resulting in the highest possible return on your investment.
As such, I can focus more on delivering amazing guest experiences whilst removing all the stresses associated with managing a short-let business, all by simply passing the keys to us.
You can also visit our website and get a quote on how much your property could earn through short-letting. Simply call on (020) 3835 2034 or visit Pass the Keys - Brentford Chiswick and Ealing.