Pass the Keys launches in Liverpool – Meet our newest franchise owner, Helen!
Tell us a bit about yourself?
I'm a married Mum of 2, born and bred Scouser with a wealth of knowledge of the city and surrounding areas. In my work I have managed family businesses, owned and operated retail stores as well as an online accessories and clothing E-commerce store of which has grown and acquired a loyal customer base in both the UK and worldwide.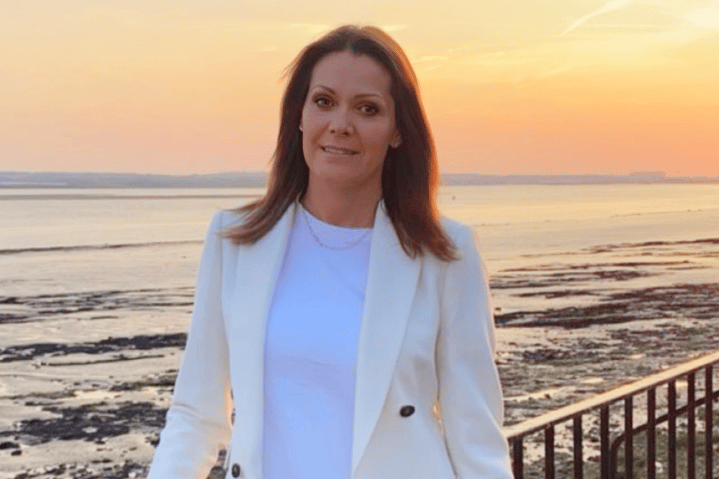 Why is Liverpool good for short- term letting?
It is no doubt Liverpool is the place where everyone wants to be right now! An estimated 71 million people visited Liverpool in 2022 for music, culture and football. Liverpool is well positioned among the top 10 cities to visit in the UK, with Conde Nast ranking the city UK's friendliest city twice.
Liverpool is home to numerous museums and galleries, 5 Universities and one of the largest cathedrals in the world.
There is no doubt that Liverpool is a city with a thriving food and drink scene, with numerous restaurants, cafes and bars to choose from and its unrivalled nightlife is why Liverpool is one of the top hen do destinations in the UK. It is evident that Liverpool is a city with a massive tourism growth and perfect for short-term lets.
What drew you to Pass the Keys?
Having managed several properties for both long and short term lets, I found myself searching for an easier solution to the time-consuming task of property management and stumbled upon Pass the Keys after doing extensive research of the short-let agents in the area and saw a gap in the market that Pass the Keys would fill.
What sets Pass the Keys aside from their competitors in the area?
Pass the Keys are one of few professional co-hosts with Airbnb, they have an award-winning full-service management which includes 24/7 guest support, a client property performance dashboard, hotel quality linen & consumables, a dedicated local account manager and clients are not tied into lengthy contracts. With this it is no surprise that Pass the Keys has become such an established name in the short-let market.
Why does Liverpool need a short-let management company like Pass the Keys?
Not only do Pass the Keys offer an all-encompassing service that can provide total peace of mind for both host and guest, but also allows the host to be hands-off if desired.
The technological investment in Pass the Keys has become increasingly clear that this makes for a straightforward, smooth and stress-free journey. Pass the Keys utilise various marketing channels for example Booking.com, Vrbo, Google and more recently the exclusive Plum Guide to promote your property and gain high occupancy rates, whilst utilising in-house pricing algorithms to ensure your investment generates the best return.
Moreover, in contrast to other short-let competitors. Pass the Keys provides a portal platform for property owners to access bookings and financial information and track its performance from anywhere and at any time.
Why are short term lets so popular?
The flexibility of renting your property for shorter periods at a premium rent.
An increased yield of approximately 30%
A wider pool of tenants to choose from.
Maximise the value of empty properties.
The flexibility allows landlords to occupy their properties themselves, for example holiday homes or renting out their own home if they work away.
Top tips for letting on Airbnb?
1.Have an eye-catching, descriptive title.
2.Invest in good photography
3.Turn on instant booking
4.Make sure you have a self-check in system, this makes life easier for you and your guest.
5.Offer as many amenities as you can, for example a coffee machine, hairdryer and workspace.
I have no doubt that Pass the Keys can provide a reliable, comprehensive and professional approach to the short-let market. Their service eliminates many of the burdens and stressors associated with running a short-let business, while also making sure hosts are getting the highest possible return on their investments.
If you have a property in Liverpool and are interested to find out how much you could earn as a short-let host, give Pass the Keys – Liverpool a call on 0151 4538151.
You can also visit our website and get a quote on how much your property could earn through short-letting. Simply visit our page https://www.passthekeys.com/liverpool.