Are you letting your home out on a short letting platform like Airbnb or Booking.com? Do you have safety concerns about the guests that may be staying on your property?
According to a 2011 census, 1.5 million people in the UK own a second home, but only 11% are using them as a holiday let. Many are deterred by safety concerns and have heard the horror stories of party weekends from when Airbnb was in its infancy. Today, the guest screening processes employed by the leading short-letting platforms and property management companies have been fine-tuned to ensure that only high-quality guests can book your property.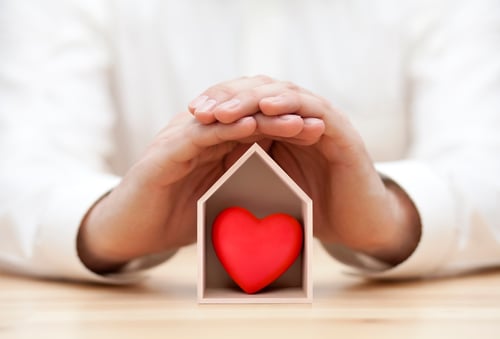 Holiday let management can be incredibly rewarding and a great way to earn some extra cash. After all, they say a house is more than just a home. If you manage your holiday let alone, don't fret! Guest screening is a simple way to gain peace of mind that your home is in safe hands by identifying potential risks to your property.
Of course, it can be a time-consuming, arduous process at times and also quite expensive. But choosing a professional holiday let management company that provides an efficient screening service will remove this dilemma for you.
Here is everything you need to know about the Pass the Keys ® guest screening process:
Airbnb Hosting
Guests can choose from a homely experience to high-class accommodation at a fraction of the price. Airbnb hosting is an excellent way to earn money leading people on activities as well as hosting them in your home.
So what's holding you back? If you are new to short-term letting or considering letting out your property, then Airbnb is a great way to get started. Perhaps you have concerns over the safety and the wellbeing of your property.
An excellent way to let your property out to guests without worrying is by using a professional holiday let management company that uses a guest screening service.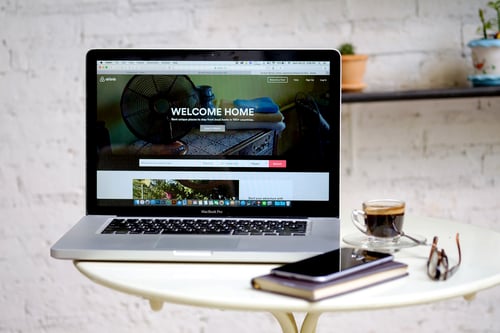 What is Guest Screening?
Guest screening is a non-discriminatory, detailed and legal process that investigates a prospective guest in order to assess the potential risk a person may pose to your property. As a business owner, you should consider who is checking into your property and what impact they could have on your community as well as your holiday home.
An effective guest screening process is essential if you want to protect your property from damage and fraud. With a professional, legal and non-invasive process, you can separate the bad guests without scaring potentially good guests away.
How Does Airbnb Guest Screening Work?
To begin with, each guest is required to upload a government standard ID. We then ask the guest to provide information about the purpose of their visit and study their previous reviews on Airbnb. By uploading their government identification, we can easily verify each guest's identity and background without being too invasive.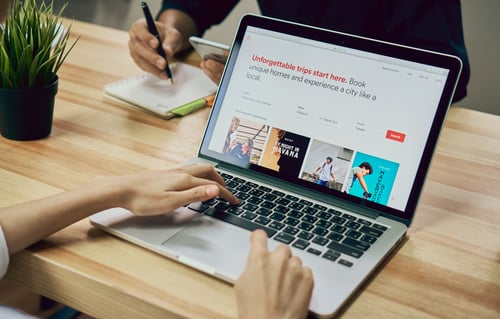 Other Short-Letting Platforms & SUPERHOG
Perhaps your holiday let isn't advertised on Airbnb, but another popular short letting platform such as VRBO, Booking.com or Expedia. Don't worry, for all bookings not associated with Airbnb, we use our partner and global digital trust platform, SUPERHOG.
This incredibly secure service is powered by artificial intelligence, which ensures each guest's data is checked thoroughly and efficiently. The software uses hundreds of tests and data points to quickly determine whether a guest is a potential risk to your property.

SUPERHOG will automatically flag any potential issues with a guest before their booking is confirmed and provide you with suggested actions. This time-consuming work is completed in a fraction of the time it would take you to personally check each guest's background, allowing your guests to make last-minute reservations.
The service also ensures that guests sign a rental agreement before they book and provide a security deposit. SUPERHOG can run thousands of guests through the risk analysis to help save you time and energy on screening your guests yourself. This intelligent service also leaves less margin for error and uses dynamic tools to run thorough checks on guests before they complete their booking.
Not only does this service offer guest verification and secure online deposits, but SUPERHOG also offers clients risk prevention and offers hosts up to £1 million worth of GUARDHOG insurance for extra peace of mind. Result!
Stress-free Holiday Let Management
Of course, comprehensive guest vetting is just one element of our end-to-end Airbnb management services. Here at Pass the Keys, we manage everything from property listing, check-in, check-out, expert cleaning, 24/7 guest support and a dynamic pricing to ensure you get the maximum ROI.
By screening your guests, you'll save money on potential property damage from parties and criminal activity. Preventing fraudulent bookings will also save you time and money by helping you to avoid costly chargebacks and damage claims.
You can save yourself time and money by ensuring your holiday home is rented by guests who respect and abide by your rules. By using our guest screening service and secure booking system, you'll never have to worry about who is staying on your property again!
If you wish to free yourself from the unnecessary stress of screening your guests and spend more time on growing your business then why give us a call today on 020 8050 2818.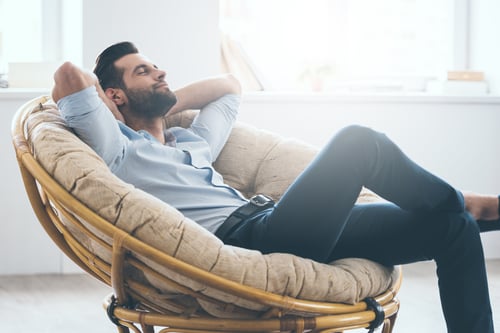 Spend your precious moments on marketing and increasing sales for your property instead of wasting time vetting each guest that requests to book. Partner with Pass the Keys today!
If you found this guide on guest screening useful, then why not head on over to our blog to learn more about the benefits of SUPERHOG and renting your property securely through Airbnb hosting.
To request more info or to book a call with us, please click here.