We are delighted to announce an exciting partnership between Deshko Dobrev and Pass the Keys London! This collaboration signifies a significant milestone as we combine our efforts to deliver exceptional short-term rental management services in the vibrant neighborhood of Hackney. With Pass the Keys' established expertise and Deshko's local knowledge, we are confident that this partnership will enhance the guest experience and enable property owners to maximize their rental potential in Hackney.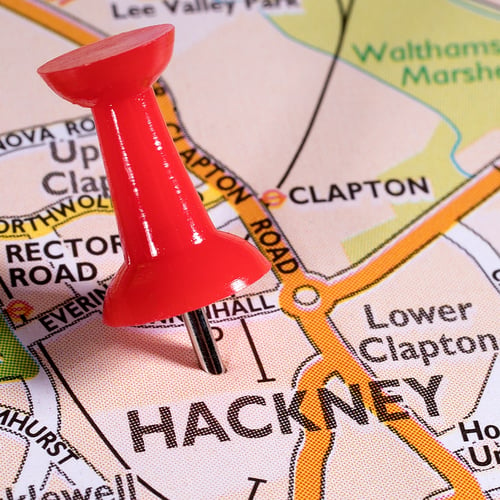 Deshko Dobrev, the Chief Executive Officer of a London-based cleaning company, brings valuable experience as a landlord and a strong background in business management and franchise development. With a deep understanding of client needs and requirements, Deshko possesses the necessary skills and knowledge to provide reliable property management services to future clients, including private landlords, property agencies, and real estate investors.
Together, we aim to deliver top-notch property management solutions that prioritize customer satisfaction, efficient operations, and the optimization of rental investments. This partnership brings together the best of both worlds, combining Deshko's expertise in property management and Pass the Keys London's track record of success in short-term rentals.
We look forward to serving the Hackney community and providing exceptional property management services to help property owners thrive in the dynamic short-term rental market. Stay tuned for more updates and exciting opportunities as we embark on this journey together!
Our partnership with Pass the Keys London brings numerous advantages to both property owners and guests. By combining our local expertise with Pass the Keys' proven management systems, we can offer property owners a hassle-free experience, from marketing their properties to managing bookings and ensuring top-notch end to end customer satisfaction. Pass the Keys' comprehensive services, including listing optimization, guest communication, housekeeping, maintenance, and 24/7 guest support, will enable property owners in Hackney to maximize their rental income while leaving the day-to-day operations to the experts.
For guests, this partnership means a seamless and enjoyable stay in Hackney. Pass the Keys' dedication to providing outstanding guest experiences aligns perfectly with our commitment to offering exceptional accommodations. Together, we will go the extra mile to ensure that every guest feels welcomed, supported, and able to make the most of their visit to Hackney.
As we embark on this exciting partnership, we are eager to bring the benefits of Pass the Keys' industry-leading services to Hackney. By joining forces, we aim to establish ourselves as the go-to short-term rental management company in the area, providing property owners with a stress-free way to maximize their rental potential and offering guests an unforgettable stay in one of London's most vibrant neighborhoods. We look forward to the opportunities and successes that lie ahead as Pass the Keys launches in Hackney, and we invite property owners and guests alike to embark on this exciting journey with us.
If you have a property in Hackney and are interested to find out how much you could earn as a short-let host through Airbnb, give Pass the Keys Hackney a call on 07462173478. You can also visit our website and get a quote on how much your property could earn through short-letting. Simply visit www.passthekeys.com/london.