Expanding across Scotland's largest city, Pass the Keys, the UK's leading short-let and Airbnb management service, is now offering its services to property owners across the city of Glasgow to help make managing their short-term lets more efficient and hassle-free.
Since 2015, when we were established in London, Pass the Keys has worked with hundreds of property owners across the UK and hosted thousands of happy guests. We work with platforms such as Airbnb and Booking.com, and these are extremely popular sites for tourists and business travellers looking for an alternative to hotels for their short-stay in Glasgow. Property owners can make a staggering increase of 50% to 100% in profit by short-letting in comparison to traditional long-letting.
Short-term letting is now increasingly popular for property owners across the UK, particularly in large cities like Glasgow, therefore the demand for professional support and services to help manage these properties has also thrived. Pass the Keys is proud to announce that we have teamed up with local business owner and entrepreneur Natalia Soler to provide support to the Glasgow area.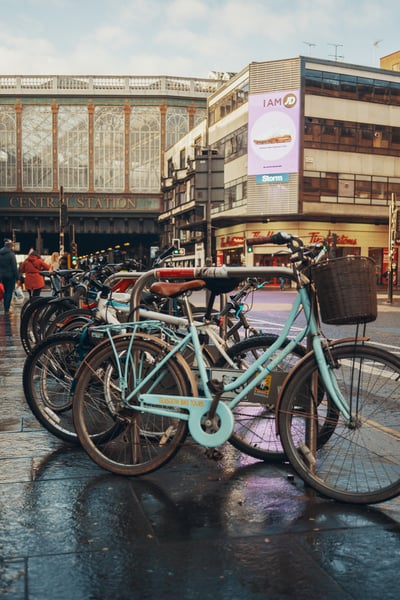 Pass the Keys is a new kind of property management company, a full-service operation, specifically designed to maximise homeowners short-term rental income without the usual hassle. In a nutshell, we list and manage your property on short-letting sites like Airbnb, so you don't have to.
We interviewed the Managing Director of Pass the Keys, Glasgow, Natalia, to find out why she's so passionate about the city and its growing short let industry.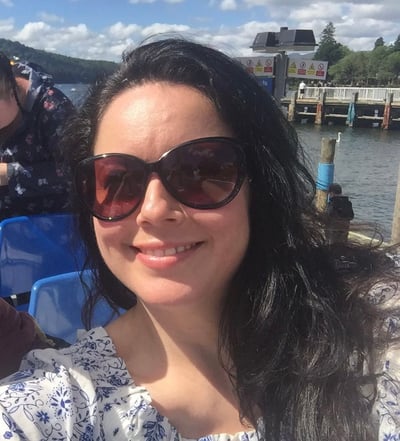 Q: Hi Natalia, can you tell us a bit about yourself?
NS: I'm Natalia, Managing Director of Short Lets Glasgow Ltd and also the latest Partner and co-host of Pass the Keys.
I left university with a degree in European Business Studies and started off my career in hospitality. I worked in tourism for fifteen years and had the opportunity to travel, enjoying lots of Airbnb stays along the way. I love getting to know different places and cities in this way and having grown up in Glasgow, I know what this great city has to offer. Glaswegians are an ambitious, bold and entrepreneurial people and this spirit is reflected in our city. I am passionate about Glasgow becoming a leading city break destination; therefore increasing the demand in Glasgow's letting market for short term accommodation. I am truly excited to bring my knowledge and expertise to this new venture.
Q: What drew you to partnering with Pass the Keys?
NS: I partnered with Pass the Keys in my local area because I wanted to work with the market leader and the UK's largest professional Airbnb co-host in the short-let management industry. I thoroughly believe Pass the Keys have the technology and systems to stand out from the crowd. They enable an effortless short-let management experience for both hosts and guests, with a fantastic online portal offering a streamlined service. In my opinion, keeping up with developing technology must be at the forefront of operations, and is the key to the future success of the property letting market.
The company has also achieved the prestigious Professional Co-Host Status with Airbnb, one of only three companies in the UK to do so; this aligns with my core values of providing service excellence to all our clients.
My goal is to combine my own ´guest´ experiences and background in hospitality together with my local knowledge of the area to help facilitate and support landlords and hosts with efficient, easy-to-use support and management services in Glasgow.
It is a brand that I am so proud to become a part of, the future looks bright for Pass the Keys!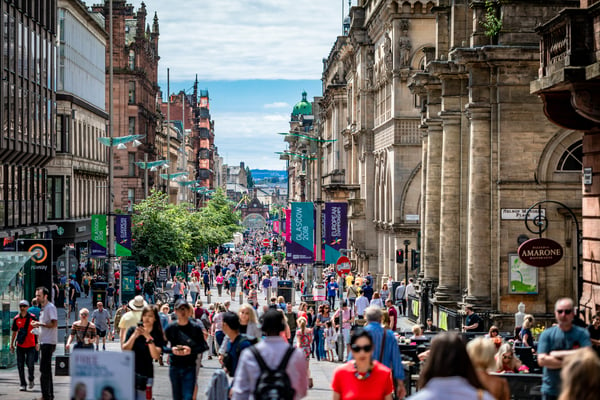 Q: Why is Glasgow ideal for short-letting on platforms like Airbnb?
NS: There are some great letting companies working in the Glasgow area, but they have very specific focuses, and many manage long-term letting and serviced accommodation only. There are few agents taking on the complete management of the short-let market, or working as totally dedicated Airbnb management specialists in the Glasgow area. In short, none have a UK-wide presence and the benefit of such sophisticated technology and systems as Pass the Keys does.
Glasgow, also known as the ´Gateway to Scotland´, receives more than two million visitors every year, the city is used as a base from which to explore the central belt, but most importantly, serves as a popular short-break leisure destination. This is the ultimate chance for property owners in Glasgow to capitalise on this booming industry and increase their income considerably via short-term lets.
There are many challenges facing property owners in our area that create a reluctance to enter the short-letting market. From poor management systems, hidden costs for unexpected damage, the horror stories of 'party weekends' and the subsequent cleaning fees; it is no secret that managing short let properties is a lot of work. Finding Airbnb cleaners (or cleaning yourself), linen changes, managing bookings, queries, guest check-in, guest check-out and repeating the whole process is rather demanding. However, with hard work, comes great financial reward and this is where Pass the Keys Glasgow steps in. Our role at Pass the Keys is to unload all the issues from the property owner, so they can enjoy the profit of their property without dealing with the stresses of short-term letting.
Q: What is your top tip for homeowners short-letting their property on sites like Airbnb?
NS: Based on my own personal experience, guests expect a high standard of accommodation, particularly if they have chosen to book your property over the usual comforts of a hotel.
First and foremost, you need to make sure your property is exceptionally clean, well-maintained and well equipped. That doesn't mean overly cluttered though! Your guests will appreciate a sizeable space in which they can relax following a long day exploring the city.
Guests are looking for an ideal location for their stay, and for individual charm – so make sure your photographs are professional to ensure they maximise on your property's selling points and show off its unique character. Prime locations should be emphasised, particularly if there is an event happening close to your property, so be aware of Glasgow's upcoming events.
For more tips, why not check out the Pass the Keys blog:
If you have a property in Glasgow and are interested to find out how much you could earn as a short let host through Airbnb, give Pass the Keys Glasgow a call today on 0208 050 2818.
You can also visit our website to get a quote on how much your property could earn through short-letting. Simply visit: www.passthekeys.co.uk/glasgow