As new franchisees of Pass the Keys and being so close to Manchester, when Rachael & Tom heard about the Landlord Investment Show, they knew they had to visit. Set in Old Trafford Emirates Stadium (which is always an exciting place to visit) there were exhibitors from all sectors including Property Development, Estate Agents (both Sale and Lettings), Solicitors, Mortgage Advisors, Tax Planners and even Property Staging Specialists.
They were also able to meet up with our fellow franchisee Hamish from Warwickshire who they have come to know virtually, so that was a great treat! Along with the actual 'treat' treats, as every stand seemed to have a generous supply of cakes and sweets!!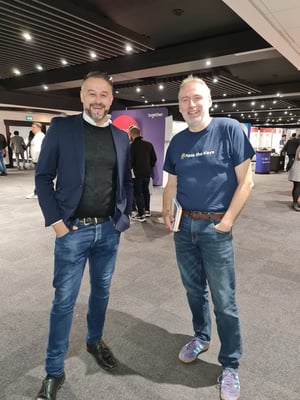 What did the team learn?
The show is completely free to attend, you just have to register to get your ticket. There are shows throughout the country at various times of the year.
The show connects thousands of landlords, investors and property experts. If you are interested in buy-to-let or the private rental sector and want good quality advice, this trade show is absolutely the place to go. With so many experts to talk to who will all willingly give you advice, there is everything you need, under one roof. It's a great way to network and the live seminars offer you the chance to expand your knowledge. Landlords and investors are clearly keen on knowledge and want to get the best return from their properties.
Why do Landlords visit the show?
All landlords want a good return for their investment, which is why trade shows such as the Landlord Investment Show are so popular. Both long-let and short-let properties are benefitting from the current buoyant market.
Traditionally, landlords looked to long-term lets where they achieved a steady income with a small yield. However, short-let properties are fast becoming popular with landlords who want to maximise their return.
When Airbnb first started it drew a niche crowd. Today, however, it is used by a much wider audience and is seen as a successful alternative to booking a costly hotel. For example, for the same price, you can enjoy the comforts of an entire home and even split the cost with your friends and family.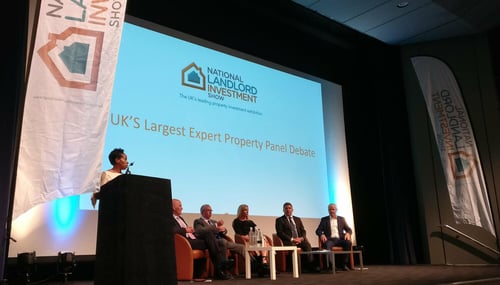 What are the benefits of short-let properties?
Short-lets are priced at a day rate, which on average achieve 30%+ greater returns than if the same property was being let on a long-term tenancy! And as some short-let landlords will tell you, 30% is actually a pretty conservative return.
Short-lets are extremely flexible because they allow landlords to keep their property vacant as and when they please. That kind of flexibility is especially useful for landlords that have holiday homes that they wish to occasionally occupy themselves.
Most landlords have come across rogue tenants, tenants who do not look after your property and who do not pay. This can be extremely frustrating and costly. Most people use Airbnb's for holiday purposes and whilst there can be the occasional rogue guest, the majority of people are considerate and tidy and of course - all stays are paid for upfront.
Why use a Short-let Management Company?
Because of the popularity of the short-let market, turnarounds or the time in between guests staying can be extremely time-consuming. You are dealing with initial enquiries, further guest communication, organising cleans, linen and everything in between.
Here at Pass the Keys Chester, we deal with everything, so that you don't have to! You can sit back and relax in the knowledge that your short-let property is in good hands and it is earning you a maximum return.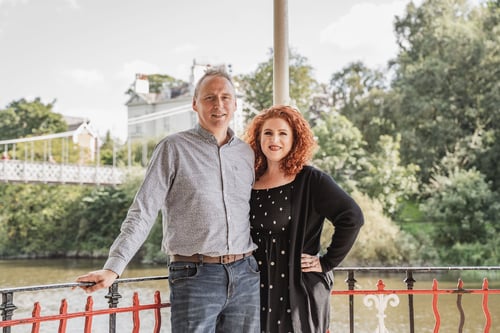 If you would like to find out more about our short-let management in Chester, please do give us a call on 01244 566 450 or email chester@passthekeys.co.uk.