The historic Roman city of Chester welcomes Pass the Keys, the UK's leading short let management company. With 'staycations' booming, now is the perfect time for property owners to maximise their investment potential with short term lets.
Husband and wife team Lisa and Matt Burton are here to explain how to make it stress free.
We've asked Lisa and Matt to tell us a bit about themselves and why they chose to partner with Pass the Keys.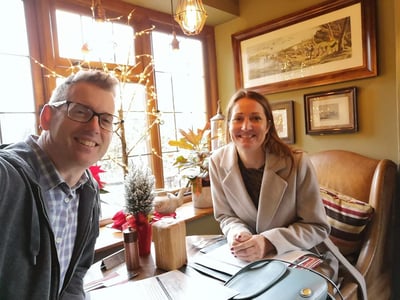 Hi Lisa and Matt, so, tell us about yourselves:
Lisa: Matt and I met whilst working abroad at a mutual friend's housewarming party in Barbados 23 years ago. After travelling the world working on cruise ships for 5 years we settled back in the UK in 2000. For the last 15 years we've been planning luxury weddings abroad.
Matt: We have a lot of experience in planning and understand the importance of good processes and the value of great customer service. We're now ready for a new challenge and love the fact Pass the Keys marries two of our passions, holidays and property.
Why do you think Chester is a good location for short term lettings on platforms such as Airbnb?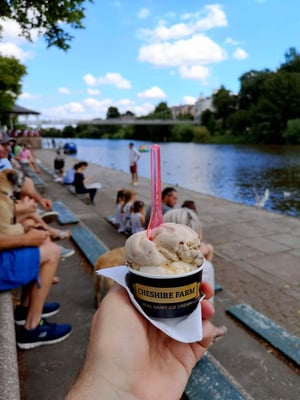 Matt: We had a chance to move around 7 years ago before our daughter started school. Ideally we wanted to be closer to the coast as we were living in the heart of Yorkshire - about as far from the sea as you can get!
Lisa: We looked at a lot of places around the country but when we visited Chester we both knew that this was the place for us. Chester is one those cities that seems to be on everyone's list of places to visit whether it's a girly weekend away with shopping and dining or a cultural visit and walk around the city walls. Chester really has something to offer for everyone.
Matt: We have some amazing history here. Chester has the most complete Roman walls in Britain which are 2000 years old and even survived the civil war. The town centre is based around the medieval rows which offer a unique shopping experience. We have the world's first racetrack and no visit is complete without a walk along the beautiful riverside enjoying the most amazing ice-cream! Chester is also a great base for discovering North Wales and Liverpool as it is so easy and cheap to get to with subsidised rail links.
Lisa: Tourism in Chester is growing and there is a demand for places to stay which have the convenience of a hotel yet the comfort of home. There isn't a company in Chester that focuses solely on short lets so we're here to fill the gap. We're excited to work alongside local landlords and property owners to really maximise their properties' investment potential and at the same time provide visitors with a first class experience.
Matt: We absolutely love living in Chester. There's so much to do and experience and we can't wait to tell the world about our little part of the world.
Why did you decide to partner with Pass the Keys?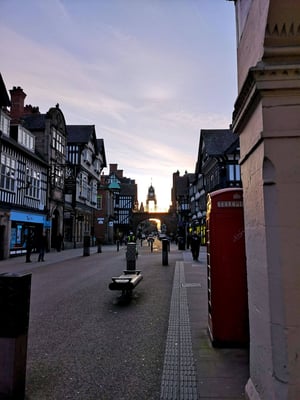 Lisa: It was important to us that we partnered with a company that had a good company culture and work ethic, valued their customer feedback and had strong growth potential. From the very first phone call it was evident that Pass the Keys was at the forefront of short-let hosting technology and really valued their franchisees as part of their overall growth. Along with us sounding them out, they also needed to ensure we were a good fit for them. It was this pairing that really resonated with us as any business is only as successful as the people who work in it.
Matt: Pass The Keys prides itself on its 5 star reviews and solid reputation. Whether you're looking after someone's home or an investment property, trust is vitally important and we were confident from the outset that Pass the Keys had the people, technology and systems in place to support a smooth short-let management experience.
Lisa: We also wanted a scalable business model and Pass the Keys is perfect.
Why does Chester need a short-let property management service like Pass the Keys?
Lisa: Managing short let properties can be very financially rewarding, but it can also be a lot of work. Cleaning, linen changes, guest questions, guest check-in, guest check-out, cleaning, washing, repeat... there is a lot more work to it than long term lets. However, with that work there can also be great reward. At Pass the Keys we take all the stress away from the property owner so they can enjoy the reward without the hard work.
Matt: We also help to increase revenue by optimising the listings to get more bookings and maximise the nightly rates.with sophisticated dynamic pricing maximise the nightly rates.
What's your top tip for homeowners to make the most of their property and benefit from the 'staycation' boom that is about to happen?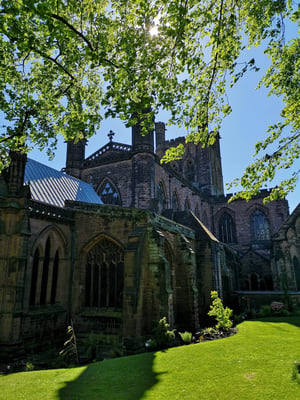 Matt: Clean, Clean, Clean. At the moment cleanliness is vitally important so make sure you adhere to the standards of cleanliness set up by AirBnB. At Pass the Keys we make sure that we are cleaning to the enhanced standards which allows you quicker turnover of guests.
Lisa: Great photos are also a must. Invest in a professional photographer and stage your property. Let people feel how nice it would be to curl up on the settee with a book or enjoy a coffee on the terrace. You need to make your property stand out on Airbnb. You only have a moment to make a first impression so make sure it's one that shows your property off to its very best.
Matt: Remember, you're selling an experience not just a holiday.
Chester is known as one of the prettiest cities in Europe and has seen its tourism grow year on year. There has never been a better time to be part of the short letting boom.
So what are you waiting for? If you're interested in chatting with Matt and Lisa about entering the short term letting market and finding out how much you can earn as a short let host give them a call on 01244 566450.
Or visit them on www.passtheykeys.co.uk/chester for a quote on how much your property could earn.