We are excited to announce that Pass the Keys is now operating in one of the UK's most visited cities, Bath, managed by our new franchisee and co-host Chris Hardwicke. As a former Bath hotelier, Chris knows that occupancy levels for accommodation in Bath are very high, and wants to offer hosts the potential to maximise their short let rental income without the hassle.
We interviewed Chris to find out more …..
Chris, tell us a bit about yourself?
CH: I'm Chris Hardwicke, the latest partner at Pass the Keys. I have been working in the hospitality industry for over twenty years, and have been managing hotels in Bath since I moved here from London with my family four years ago. Having managed high-end boutique hotels No.15 Great Pulteney and The Bird, I'm now keen to set up my own business and, given my experience, short let property management is the perfect fit for me.

Why do you think short-term lets will be lucrative in Bath?
CH: The UK holiday let market is predicted to benefit from the uncertainty that foreign travel brings in 2021. I think the cautious holidaymaker is likely to book their holiday closer to home. As this trend for "staycations" increases, the demand for short term lets will skyrocket, as people opt to stay in safe, cost-effective private accommodation; particularly those who want to spend time with family and friends. In fact, a rise in the demand for holidays within the UK could see demand outstrip supply, so there really is no better time for property owners to capitalise on this soon to be booming industry. The beautiful city of Bath, with its diverse historical attractions and rural tranquillity, will prove as popular a city to visit as ever. Perhaps we'll see even more tourists this year thanks to Netflix's "Bridgerton"!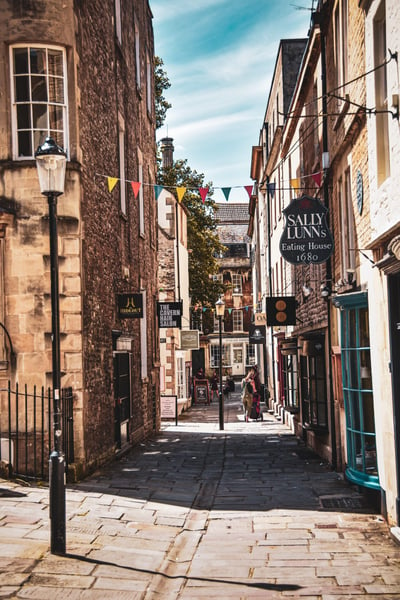 Why do you think property owners should use Pass the Keys Bath?
CH: Guests are looking for the ideal property for their stay and meeting their expectations can be rather overwhelming and challenging for the property owner. With the assistance of a successful online portal and extensive operational system managed by Pass the Keys head office, I will remove the effort of Airbnb management, arrange bookings and organise cleaning, laundry and maintenance from the property owner. Together with my wife Maya, an interior stylist, we will ensure properties are presented, maintained and equipped to the highest standard. We strive to make a great first impression and will have guests returning every year. I'm committed to ensuring that each property reaches its maximum rental potential. With my knowledge of the local market and managerial experience, hosts can confidently "Pass the Keys" to me for a stress-free experience. For more tips, read this blog!
If you have a property in Bath and are interested in finding out how much you could earn as a short-let host, give Pass the Keys Bath a call on 01225 530 192 or email chris.hardwicke@passthekeys.co.uk. Alternatively, visit www.passthekeys.co.uk/bath.