Expanding to the Norfolk Coast, Pass the Keys, the UK's leading short-let property management service, is now offering its services to property owners in the area to help make managing their short-term holiday lets hassle-free.
Since we were founded in 2015, London-based company Pass the Keys has worked with hundreds of property owners across the UK through sites such as Airbnb and Booking.com to host thousands of international and domestic guests.
As the demand for short-term accommodation is rising significantly on the Norfolk Coast, there is an increasing demand for professional support and services to help manage the complexities of Airbnb hosting. Pass the Keys is proud to announce that we have teamed up with local entrepreneur Graham Middleton to provide that support in Norfolk.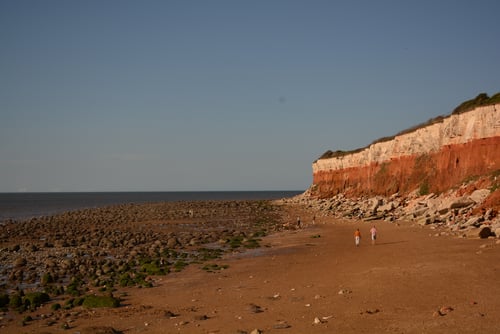 Pass the Keys is a new kind of property management company and full-service operation, created specifically to give homeowners the ability to maximise their short-term rental income without any hassle. In a nutshell, we list and manage your property on short-letting sites like Airbnb, so you don't have to.
We interviewed the Managing Director of Pass the Keys (North West Norfolk Coast), Graham, to find out why he's so passionate about the area and its growing short/holiday let industry.
Q: Hi Graham, can you tell us a little bit about yourself?
GM: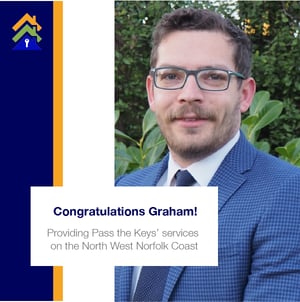 Hi all, my name is Graham Middleton, the new Managing Director of Pass the Keys (North West Norfolk Coast).
For the last 5 years I have been so luckily to have been involved in elected local government. When i was first elected in 2015, I was one of the youngest councillors the area has ever seen at 24 years old. My involvement has enabled me to grow a vast network of business owners whilst working on many projects to support and enhance the area's touristic and economic development, as well as regeneration and digital infrastructure.
A real passion of mine has been to set up my own business in the property sector. I am delighted to be able to utilise my local knowledge with the backing of the UK's largest short-let management company, Pass the Keys, to deliver an absolute game-changer to the local short-let and holiday-let market.
Q: Why do people need a short-letting company like Pass the Keys in Norfolk?
GM: In Norfolk we have a fair few management companies who specialise in holiday and second home management specifically for the tourist season. Pass the Keys will be providing a full short-let service to maximise income for property owners all year round, whether this be for second home owners who wish to utilise their property when it's not in use, or for property investors whose properties are available throughout the year.
Initial conversions with local property owners, cleaners and maintenance suppliers have been extremely positive. They all see real potential in the efficiency of Pass The Keys' operational model and can see the advantages it will bring to the short-let market on the stunning Norfolk Coast.
There are many challenges facing property owners in Norfolk that make them reluctant to enter the short-let market such as poor management systems, extra costs for unexpected damage, the classic horror stories of 'party weekends' and the subsequent cleaning fees, etc. This is where Pass the Keys (North West Norfolk Coast) will be able to help.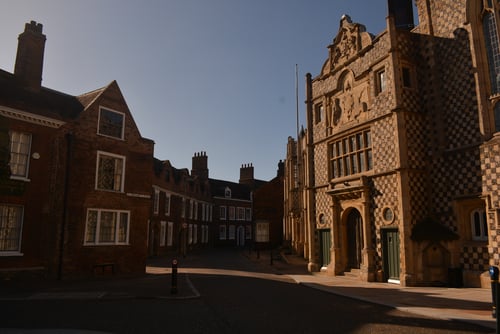 Q: What advice would you give to property owners if they want to host on Airbnb?
GM: Firstly, ensuring your home is exceptionally clean and well-maintained is an absolute must. Short letting on Airbnb is all about positive reviews from previous guests to give future guests the reassurance to book your property. Reaching Superhost status as early as possible in your short let journey will not only help future bookings but also enable you to maximise booking fee potential. Staying on top of guest enquiries and responding within 2 hours, day or night, will enable Airbnb to promote your property to ensure bookings are made.
If you have properties on the NW Norfolk Coast, anywhere from Kings Lynn to Holt and the beautiful places in-between, and are interested to find out how much you could earn as a short let host through Airbnb, give Pass the Keys (NW Norfolk Coast) a call today on 01553 600925 or email graham.middleton@passthekeys.co.uk. Alternatively, see how much your property could earn by using our free online calculator at www.passthekeys.co.uk/north-west-norfolk-coast.