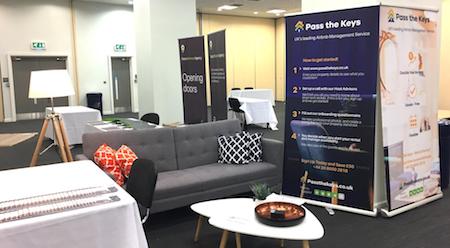 Last Thursday, March 15th 2018, Pass the Keys was delighted to exhibit at London's National Landlord Investment Show. Not only were we able to meet so many new investors, but we were also able to catch up with many familiar faces, seasoned clients, partners, and industry peers. It was such a joy to share so many meaningful conversations, sharing our motivation, insights into the growing short-let market, and recommendations for busy landlords.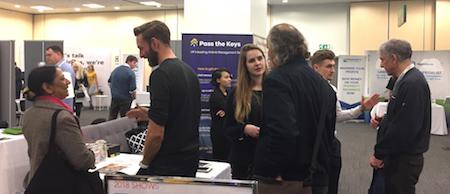 At the show, our co-founder, Zoe Vu, gave an informational seminar on what to expect when short-letting in London. Attendance far exceeded our expectations. We enjoyed engaging with the audience and answering all of the questions so much so that unfortunately we ran out of time. Luckily, for many of investors at the seminar with unanswered questions, we were able to connect at our lovely booth (pictured above).
Overall, the show was a great opportunity to build new relationships with future clients and partners. While always having a new face to talk to, the show was the perfect size to be able give each interaction the care and detail it deserved.
Thank you to the The National Landlord Investment Show for having us to exhibit and inviting us to speak about the new and exciting short-let market. And thank you to everyone we were able to talk to and those who kindly showed interest in our services. We look forward to talking to you soon. And to the rest of the attendees, we look forward to seeing you all at next year's show.
If you were unable to stop by our booth for a chat and some complimentary grapes and truffles and would like to learn about our revolutionary short-let management service, check out our website, or alternatively, give us a call at +44 20 8050 2818.