A lot of us are short for time, especially
property owners
who want to do a bit of redecorating in their holiday lets but don't live there themselves or are out of the country. You might expect renovating your entire property to take weeks, or maybe even months, but we've found some great tips, tricks, and hacks that allow you to do some home improvements on your holiday lets, in just one weekend - meaning you don't have to miss out on those bookings!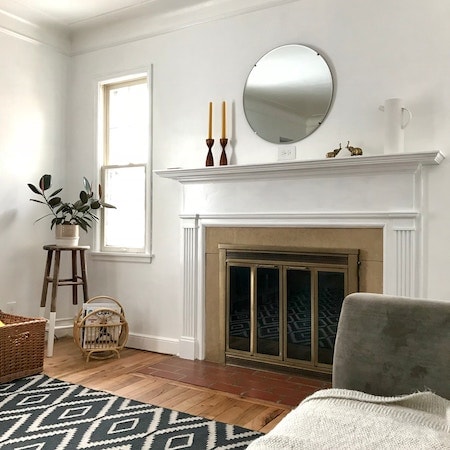 1. Upcycle That Furniture
Guests will immediately take notice that an old cabinet or table now has a 'vintage-esque' look by a simple repaint job. You can easily modernise a new piece of furniture by repainting or repurposing homegoods - this allows you to buy antique or cheaper furniture to save you money, and then give it some new life. Start by painting a wooden desk a neutral shade and painting the table legs a pastel blue. Or go for a sleeker look by spray painting your table lamp stands a beautiful chrome. There are tonnes of guides giving you step-by-step help on how to repaint furniture.
2. Go Big or Go Home
Each reception room or larger bedroom should have a focal point, whether it be a bespoke headboard, an antique armchair, or even a large piece of hanging artwork. Making a statement is huge - you can draw the eyes to a multiple picture gallery wall, a large mirror, or an original fireplace, and sometimes this is all you need.
3. Soft Furnishings
Some extra soft furnishings are a great addition to bedrooms and living spaces, and they change the style or theme of the room without having to repaint any walls or buy new furniture. Add some fluffy cushions to your living room armchair for extra comfort, or add a throw to the master bed which can double up as a blanket for your guests. The people staying in your home will love a soft carpeted rug if you have hard-floors in your bedrooms.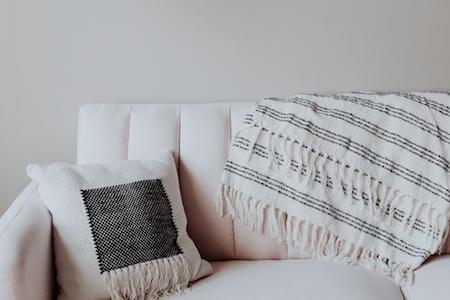 4. Be Eco-Friendly
Guests absolutely love an apartment or home that goes the extra mile to protect the planet. You can use plants and greenery around the home to make your space feel more outdoorsy if there is no garden, or you can use artificial ones so you don't have to worry about watering them when you're not near the property. Simple changes like energy efficient light bulbs and appliances help to optimise your Airbnb ranking. It can also be done in your
decor
. Find out how to make your
holiday let more eco-friendly
and also check out some other
host tips
.
5. Move The Furniture Around
This is probably the thing that people do first before getting lost with what to do next, and it is easy enough to move your sofa from one wall to another. Moving big pieces of furniture around allows you to transform a room. As a tip, create a centre point of the room, maybe a fireplace or a coffee table, and focus your furniture around it. You might also have an antique fireplace or a bay window that would really bring some character to your holiday let.
Once you have taken care of your property's decor, let Pass The Keys manage the rest of your holiday let - from our 24 hour check-in service to complimentary hotel style towels, toiletries and linens for each guest, Pass The Keys property management service allows you to relax while we look after your property, get you the best occupancy rate, and maximise your rental revenue. Find out how much you could earn today.