Did you know that over 150 million people use Airbnb worldwide? Although Airbnb saw a dip at the beginning of last year due to COVID-19, business is back up and booming like never before.
Are you looking to become an Airbnb host in the UK? The first question you will need to ask yourself is if you can profit from short letting your home. Luckily for you, we have a handy short letting income calculator that enables you to see if becoming a host is right for you.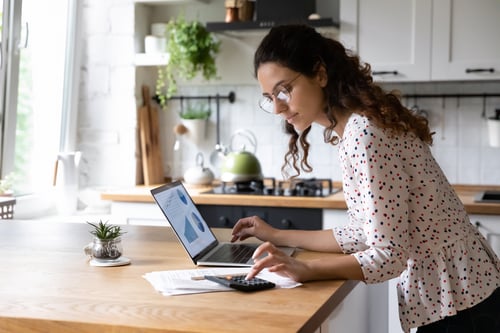 Read more about how the calculator works below!
What Is a Short Letting Calculator?
Short letting your home can be three times as profitable as long term letting. When Airbnb came to market, the hotel industry took a significant hit, it became an easy way for homeowners to make a passive income, and holidays became more affordable for holiday goers.
The question that you want to be answered is if you can tap into this industry and make a profit yourself. Without our handy short letting calculator, it is virtually impossible to know. Pass the Keys income calculator will analyse the annual revenue, occupancy rate, daily rate and compare your home to similar listings.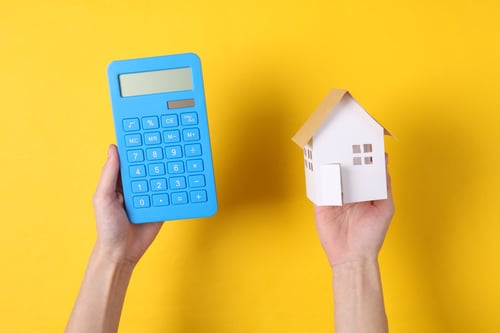 What Is Considered With a Short Let Income Calculator?
There are many aspects of your property that will be considered for the listing price. We will cover some of these aspects below.
Location
Location is vital to attract tourists. Therefore, your home should be located close to exciting attractions such as museums, historical sights, nightlife, or close to water.
If your home is located close to the city centre, it can produce a significant profit. Many tourists will want to be in walking distance to the amenities that the town or city has to offer.
It is also beneficial to have a lovely country home or cottage where people can escape the hustle and bustle of their lives and relax a little. A well-kept garden or sizable piece of land is ideal if this is the case.
Size
You will notice that most bookings are groups or families that wish to spend some time together. The size of your home and the number of people you can accommodate can go a long way in the price of your listing.
If you have a two-bedroom home, consider renting out both rooms, you may be able to earn twice as much.
Amenities
When people are on holiday, they often will splurge and treat themselves to special amenities that they do not have at home. These amenities can be anything from an outdoor pool, a trampoline for the kids, a sauna, great internet, etc.
It is your guests time to be pampered, and offering something they can use for pampering can go a long way in price and amount of bookings per year.
Condition
The first impressions of your home will determine whether guests will want to book and stay. So, before you list your home, consider a fresh paint job, finally fixing that to-do list of all the items you have wanted to improve and updating your appliances. If the pictures of your home look outdated, most guests will, unfortunately, assume that the house is dirty.
All of these items will be considered in our holiday let management calculator.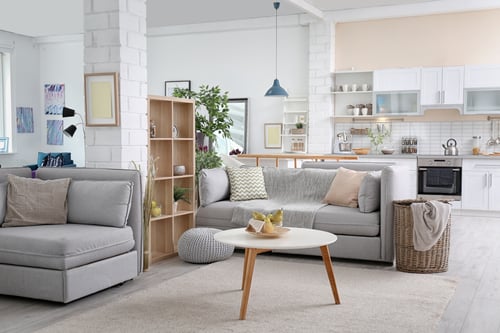 Some Expenses to Keep In Mind when Airbnb Hosting:
Any business comes with expenses and short-term letting is no exception. You can cut some of the costs down if you are willing to put in the work yourself. However, life is busy, and hosting can turn into a full-time job if your property becomes a popular location.
Upfront Costs
We mentioned this before; however, it is essential to note that your home might not be what guests expect. Everyone has their own personal taste, and you are without a doubt happy with your lovely home.
However, guests can come from all over the world, and you will want to cater to the largest audience possible in order to make a profit. Therefore, redecorating might be necessary, but also consider the safety precautions. For example, you might know about the loose tile in the kitchen, but you will have to fix it before your first guests arrive.
Covering Your Bases
It would be best if you were covered on all fronts. Even though large hosting companies such as Airbnb provide Host Protection insurance up to £1 million, there are some restrictions in place. It is advisable to add short-term rental insurance to cover your assets as well as any liabilities.
Airbnb Management
If you wish to list your home full-time, but you already have a steady job and are busy with the daily tasks of life, you might want to consider an Airbnb hosting agency. An Airbnb agency can help you manage your home to give yourself and your guests the best experience with a holiday let management team.
Airbnb Cleaners
Cleanliness is vital in any home. However, if you are using your home for Airbnb rental, cleanliness is a priority. Many guests will rate their stay based on the tidiness of your home. Consider hiring professional Airbnb cleaners to lift that burden off your shoulders.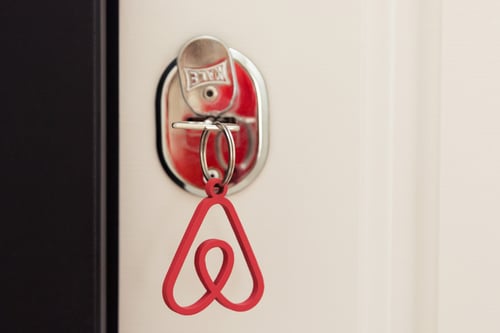 Is Short-Term Letting the Right Investment for You?
You might be considering buying a second home or renting out your home as you travel abroad. There are many reasons why you might be considering a short-term rental. However, knowing about your earning potential in the short-let market is the first step to making the right decision.
Our short letting income calculator can give you peace of mind when deciding on this new venture. To find out more about our Airbnb management services, give us a call today on 0208 050 2818.