2019 has seen tourists flock to the Lake District. It welcomed over 47 million visitors, who collectively stayed 410,000 nights longer than the previous year. It's part of a general trend seeing the region establish itself as a leading UK tourist destination.


How come?
Offering perhaps the most breath-taking scenery to be found in England, it's unsurprising that the Lake District should attract millions of visitors each year. But why is it quite so popular?

1: It's seasonally stable
Dramatic terrain and over 3000 kilometres of public paths offer endless opportunities for hikers and adventure-goers. These visitors come 365 days a year, whether cold or dry, rainy or sunny. More and more of them are coming to the region, with adventure-based visits up 22% on 2012. Tourism in the Lake District is therefore far less seasonal than other UK tourist hotspots. Whilst a holiday home in Cornwall might let only half the year, properties in the Lake District can achieve far greater occupancy.



2: Great attractions
Windermere Lake Cruises, Bowness. As they drift across England's largest lake, visitors on Windermere Lake Cruises experience incredible views of the mountain scenery. In 2018 it was among the top-5 paid UK attractions, outranking Westminster Abbey and Stonehenge.
The Homes of Wordsworth and Potter. Tucked away in two beautiful villages are the homes of late Romantic poet William Wordsworth and children's author Beatrix Potter, attracting families and travellers looking to explore the district's cultural heritage.
3: World Heritage site status
It is likely that global tourism to the Lake District has been buoyed by Unesco's recent decision to recognise the Lake District as a World Heritage site, setting it apart from alternative destinations and placing it among the ranks of Machu Picchu and the Grand Canyon.
4: Sticky Toffee Pudding (and more great food)
Everyone who likes puddings knows that Cartmel is the home of the Sticky Toffee pudding. But this Cumbrian village isn't just a must-go for dessert-enthusiasts, it's also home to the 2019 Good Food Guide's second highest rated restaurant in the country, L'Enclume. It's a sign of Cumbria's growing reputation as a place to come for all sorts of great food, with a further 17 eateries in the Good Food Guide across the region.

Expect this growth to rise in the coming years
1: Infrastructure
One of the main factors holding back the Lake District from faster growth is its national and international accessibility. But that's set to change. Plans are underway for a £1bn expansion of the A66 which will ease travel between Cumbria and the North East, and completion of HS2 would see high-speed rail services connect Cumbria to the South.
Importantly, flight is now an increasingly viable means of reaching the Lake district. The nearby Carlisle Airport has just resumed commercial flights for the first time since 1993, taking passengers from London Southend, Belfast and Dublin five days a week.
On a national level, this means that we can expect a boost in visitors from the South as weekend trips become more viable, alongside a growth in those interested in buying second homes in the area.
Flights to the North from all over the globe are also on the up. Services from China into Manchester have seen a particular jump, and standing at just 50% capacity, it is a growth that Manchester Airport can sustain, too. A big driver is the weaker pound, making UK travel more attractive to internationals.

Which brings us on to…
2: Brexit
Whatever your thoughts on Brexit, it is likely to have a significant impact on UK tourism. A weaker pound does not just make UK travel more attractive to international visitors; with a weak pound international travel will get pricier for those living in the UK. So Brits feeling the need for dramatic scenery, fresh air and an escape from metropolitan life will be more likely to put the Lake District at the top of their list, over the European alternatives.
3: Tourism Zone
The Lake District National Park have confirmed they are bidding to become a Government-backed Tourism Zone. If successful, this would see the introduction of government initiatives to further improve transport connections, aid product and promotion development, and mentor businesses to support sustainable tourism growth in the region.
What are the opportunities for holiday-letters?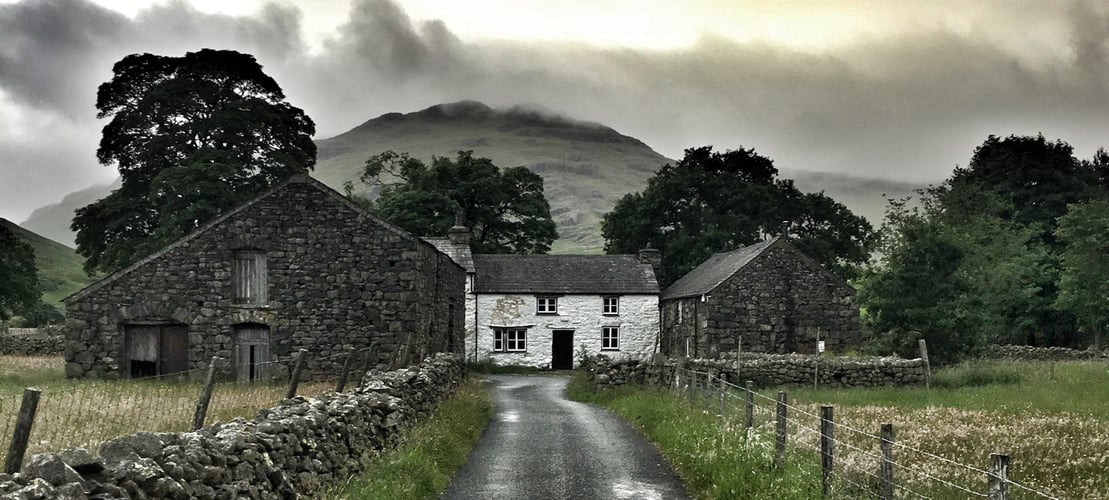 Let's summarise, then, the two main patterns highlighted so far:
1. A strong and increasing demand for tourist accommodation in the Lake District, both internal and international.
2. A high and increasing number of second homes in the region, not necessarily used for holiday lets.
The biggest opportunity may lie in the relation between the two
Increasing demand alone offers an opportunity for holiday-letters to expand, and existing lets should see higher occupancy rates and higher yields.
Expansion could simply mean buying new property to use for holiday-letting. But there is also a big opportunity to target second homes which are empty most of the year, and work with their landlords to let them out when unused. There are important social reasons to favour this approach, too. Whilst holiday lets provide a relatively constant input into the local economy and create jobs, second homes which are left empty for most of the year do not.
In the Lake District 1 in 5 properties are second homes. In some areas it's even higher - 35% in Coniston. Officially there are close to 4000 in South Lakeland alone, though some have argued that in reality the figure is closer to 10,000. By comparison, there are currently only 306 active listings on Airbnb in this region, the UK's main short-letting platform. Whatever the specific numbers are, it is clear that there is a huge amount of underused property that could be filled if listed on short-letting platforms like Airbnb.
Doing that requires the help of property management companies to look after and list properties whilst home-owners are away. In short, there is a big opportunity for home-owners, and, in particular, property management services.
So short-let property management services are in need…
Property management services… like Pass the Keys! Pass the Keys is the UK's leading short-let property management company. With 4 years of experience in the sector, we have grown to serve 18 cities, managing properties on Airbnb and other short-let platforms.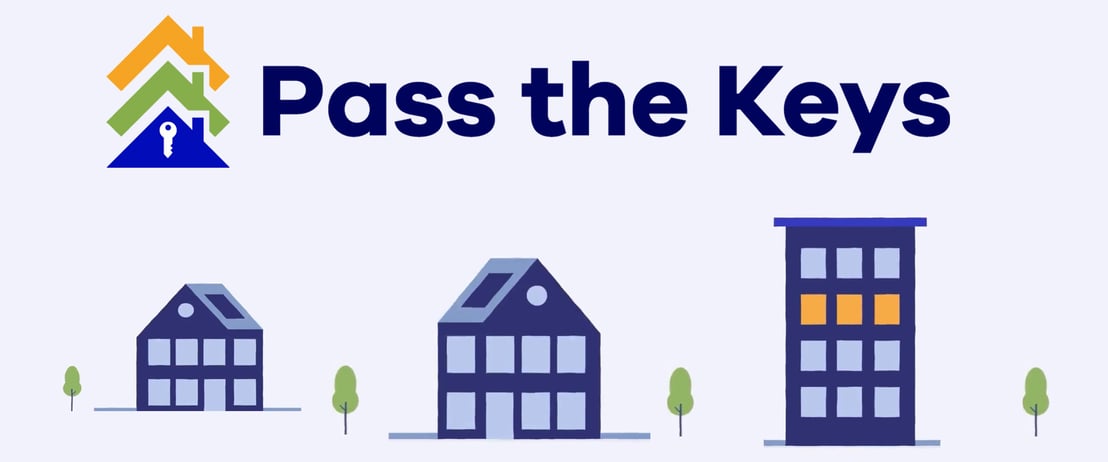 …and you could be the answer to that need!
At Pass the Keys, we're looking to Franchise in the Lake District.
We want driven entrepreneurs to partner with us, and build their own management business in the Lake District. They'll be working under the banner of Pass the Keys, with its reputation as the highest ranked service of its kind on Trustpilot and Google Reviews.
Franchisees will receive ongoing support and enjoy complete access to our rich in-house tech infrastructure, marketing tools, and guest support system. It's already been working a treat in our 8 active Franchise cities, which range from Windsor and Birmingham, to Cardiff and Belfast. So let's bring it to the Lake District! Together we can tap into this great opportunity, fill empty homes, and boost the local economy!
If you're interested, find out more on our Franchise Page, or book a quick chat with our team here.