Meet our new partners Garry and Sarah Woodhouse!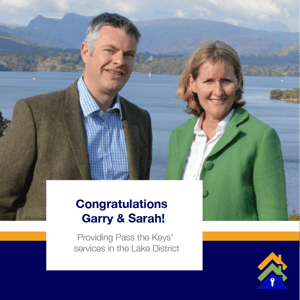 Now expanding into the UK's beautiful Lake District, Pass the Keys, the UK's leading short let property management service, is now offering its services to homeowners in the South Lakes to help make the management of their short term lets efficient and hassle-free.
Since Pass the Keys was founded in 2015, the company has worked with hundreds of property owners across the UK through sites such as Airbnb and Booking.com to host thousands of international and domestic guests.
As short term letting is becoming increasingly popular for property owners all over the UK and the Lake District in particular due to the high financial rewards, there is a need for professional support and services to help manage this rising demand. Pass the Keys is proud to announce that we have teamed up with local business owners and entrepreneurs Garry and Sarah Woodhouse to provide this level of support in the South Lakes.
Pass the Keys is a new kind of property management company and a full-service operation, created specifically to give homeowners the ability to maximise their short-term rental income without any hassle. In a nutshell, we list and manage your property on multiple short-letting sites like Airbnb, so you don't have to.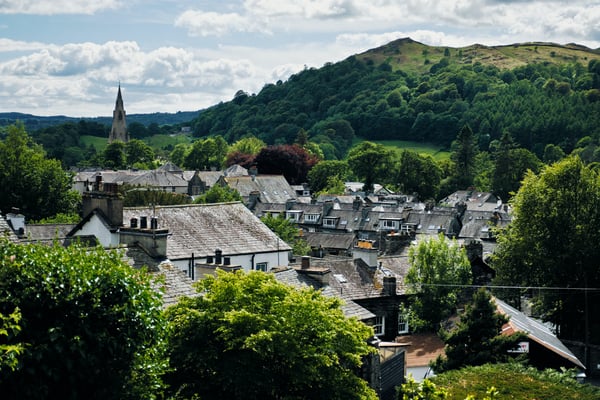 We interviewed the Directors of Pass the Keys Lake District to find out why they are so passionate about this area of Cumbria and its growing short let industry.
Q: Hi both, can you tell us a bit about yourselves and your experience prior to coming on-board with Pass the Keys?
Hi, I'm Garry, married to Sarah and we are working together in our first full-time business venture. Prior to Pass the Keys I worked as a Sales & Marketing Director for an outdoor equipment distributor and Sarah worked as Finance Director at a local pump and water turbine manufacturer, before taking a career break 10 years ago to support our two daughters through school.
Over the last 5 years we have been working together on evenings and weekends buying, refurbishing and marketing properties in our home town of Kendal. Sadly my employer was badly affected by Covid which meant that I was made redundant but we see this as a fantastic opportunity to start our own business and to work together full time!
Hi, I'm Sarah. Although I've made Kendal and the South Lakes my home, I was actually born and grew up in New Zealand in a town called Hastings which is located halfway up the east coast of the North Island. I came to the UK in 1996 and worked in London as an accountant for all kinds of interesting organisations including the BBC and the Royal Opera House, before meeting and marrying Garry and moving up to the Lake District in 2000. Although the Lake District has a very different climate to my home region in New Zealand, I love watching the seasons change, the easy access to so many different activities around here and the ease with which we can travel to other parts of the UK as well. It's hard to believe but we are only 2½ hrs from London's Euston Station.
Q: Why did you decide to start your business in the Lake District?
Although Sarah and I look at South Cumbria and the Lake District from different perspectives - I was born here before going away to University and then returning, Sarah moved here from NZ, via London - we both feel that the area has a massive amount to offer visitors and that the growth in short term breaks will continue unabated into the future.
Knowing the demand for accommodation from visitors and businesses all over the UK will continue to increase, with or without Covid's impact, it really does feel like now is the right time to enter into the short-let market in the UK and the Lake District in particular.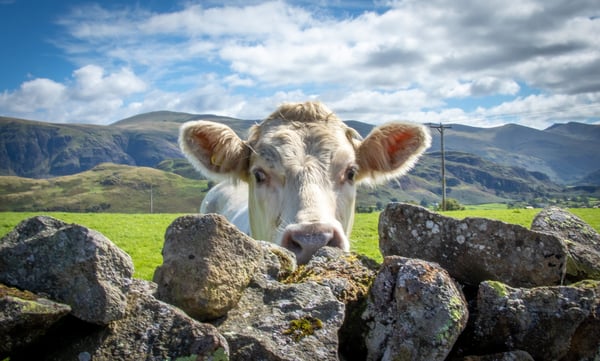 We feel that we already 'know' property from our property development business where the quality of our refurbishment work and the attention to detail in particular makes the difference between success and failure. We also love travelling as a family and feel that when you go away on holiday it should not only be a change of scenery but the accommodation should be like a home away from home. We want to apply our flair for organisation and our eye for detail to the benefit of short let property owners and guests throughout the South Lakes, including Kendal, Ambleside and Windermere.
We believe that Pass the Keys are pioneers in disrupting the traditional property let management model thanks to their development and adoption of the latest technology which streamlines the processes and automates as many tasks as possible, lowering costs and increasing efficiencies. It was clear to us from day one that cutting edge tech, paired with local knowledge and knowhow, is at the very forefront of Pass the Keys operations and is the key to successful growth in the world of short term letting moving forward. One of the very visible ways that Pass the Keys shows its excellence is in the use of their innovative online host portal which allows landlords to see exactly how the management of their property is going.
Pass the Keys has also achieved the prestigious Professional Airbnb Co-Host Status, one of only 3 companies in the whole of the UK to achieve this status, further demonstrating their position as a leader in the field.
Q: Why do people need a short-letting company in the Lake District like Pass the Keys?
There are some excellent holiday let management companies working in the Lake District already but they operate in a particular way and focus on certain elements of the short let market. There aren't any agents taking on the whole of the short lets market, or working as totally dedicated Airbnb agents or Airbnb management specialists in the Lake District at the moment.
Cumbria as a whole hosted more than 6.7 million visitor nights in 2019, with the lion's share of these stays being in the Lake District. Visitors stayed for an average of 5.5 nights with numbers all moving in an upwards direction, which we think can only continue.
This is a chance for property owners in the South Lakes who are ready to capitalise on this booming industry and increase their income through short letting.
Q: What advice would you give to property owners if they want to host on Airbnb?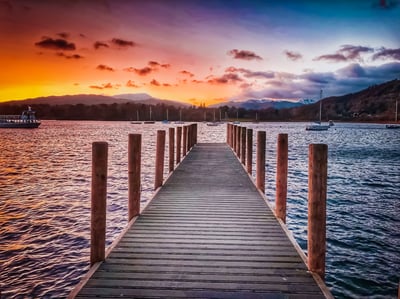 The short let market is typified by guests' expectations of a high standard of accommodation, particularly if they have chosen to book your property instead of a hotel. First and foremost, you need to make sure your property is exceptionally clean, well-maintained and well equipped. Guests are looking for ideal locations for their stays and for individual charm in a property – so make sure your photographs are professional to ensure they maximise your property's benefits to really show it off. For more tips, why not check out this Pass the Keys blog.
If you have properties in the South Lakes area and are interested in finding out how much you could earn as a short let host through Airbnb, give Garry and Sarah a call today on 01539 889969. Alternatively, visit our website at https://www.passthekeys.co.uk/lake-district/ and use our free online calculator.