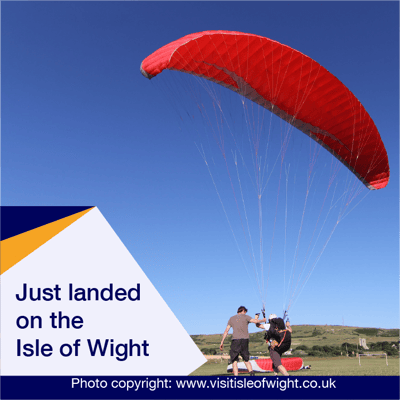 Expanding onto the Isle of Wight; Pass the Keys, the UK's leading short let management service, is now offering our services to property owners in regions of the Isle of Wight to help make managing their short-term lets efficient and hassle-free.
Since we were founded in 2015, London-based company Pass the Keys has worked with hundreds of property owners across the UK through sites such as Airbnb and Booking.com to host thousands of international and domestic guests.
As demand for accommodation for holiday lets is rising significantly on the Isle of Wight, there is an increasing demand for professional support and services to help manage everything from property listing and guest support to check-in and cleaning. Pass the Keys is proud to announce that we have teamed up with local business owner and entrepreneur Chris Bamber to provide that support in areas of the Isle of Wight including Ryde, Bembridge, East Cowes and others.
Pass the Keys is a new kind of property management company and full-service operation, created specifically to give homeowners the ability to maximise their short-term rental income without any hassle. In a nutshell, we list and manage your property on short-letting sites like Airbnb, so you don't have to.
We interviewed the Managing Director of Pass the Keys (Isle of Wight), Chris, to find out why he's so passionate about the Island and its growing holiday let industry.
Hi Chris, can you tell us a bit about yourself?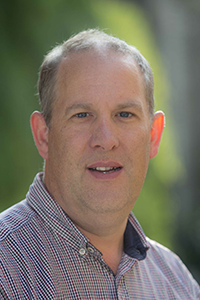 I'm Chris Bamber, I have been a professional photographer for 30 years traveling extensively around the world, more recently known as the Island premier schools portrait photography supplier and now the latest professional partner of Pass the Keys.
I moved to the Island just over 12 years ago from the south of England, looking for a quieter life for my family. Although we knew Guildford was a great place to live we decided that the Isle of Wight would be better and since then we have never looked back. With the big open spaces, opportunities for an outdoor lifestyle and of course the natural beauty, we could not really see a downside. 12 years later we feel the same, and although our children have now moved away, the Island will always be our home.
When we moved, I initially continued to work for marketing agencies on both the mainland and abroad, but I was increasingly attracted to the local business opportunities on the Island and that is when my photography business 'Atlas Images Schools' was born. In 10 years, we grew from being completely unknown to being the go-to schools portrait company, now photographing up to 10,000 children annually.
On a more personal note, I am a very keen sailor and love to be on the water enjoying the beautiful environment around me.
Why start a new business on the Isle of Wight?
Running a business on the Island has taught me many things about the commercial activity here. The most important one is 'local is king'. This is a serious driver for business and most Islanders love everything local and engage with that mindset wherever they can. This is why I have been attracted to the Pass the Keys opportunity. It has a strong and proven business model with solid infrastructure but delivered by a local Island company - it's a perfect Island Business. Added to this, I have always wanted to be involved in Island tourism as I love the Isle of Wight and sharing its beauty with others is a passion of mine.
Why do people need a short-letting company like Pass the Keys?
There are existing short-letting companies here on the Island, but they have particular focuses. For example, some market properties to guests through their own websites which is effective but does not capitalise on the considerable market of major sites like Airbnb. Pass the Keys has their own direct booking system, but we are also the only UK-wide professional co-host of Airbnb and have very close relationships with other key players like Booking.com, HomeAway and Tripadvisor. What this means is we are able to tap into strong and consistent traffic from wider sources, resulting in higher exposure and occupancy in our properties.
There are many holiday let owners on the Isle of Wight managing up to 3 properties with very labour intensive workflows. What Pass the Keys is offering is the opportunity to streamline operations and increase occupancy with technology. For example, Pass the Keys has the ability to dynamically price units which maximises the unit price per night, plus it has an active and innovative approach to property listings and SEO (Search Engine Optimisation). In addition to this, there is a mobile App that manages and monitors all services like cleaning and laundry remotely.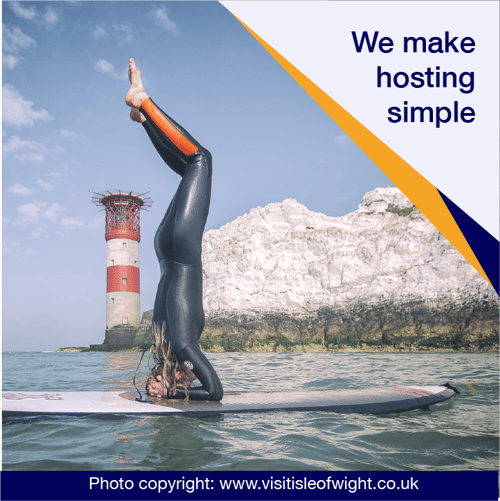 Why short-let on the Isle of Wight?
The Isle of Wight is a hub of tourism, attracting around 2 million visitors annually. It is a very popular place for holiday makers all year round because of the convenience and easy access from the home counties and central London, the latter being only a 2.5 hour journey away.
Tourism trends are changing and the domestic holiday market is moving further towards self-catering holiday lets rather than traditional hotel breaks. This change in consumer tourism is again a fantastic opportunity for homeowners as the demand for self-catering properties will increase. Locations like the Isle of Wight will be at the forefront of this increased demand and property owners that recognise and invest in this opportunity will benefit greatly.
What advice would you give to property owners if they want to host on Airbnb?
In its infancy, sites like Airbnb were considered as lower cost alternatives to mainstream hotel breaks. However, the tables have turned. Now, guests that would have previously booked a hotel are preferring to book holidays and short breaks on Airbnb. This has resulted in a complete change in expectations from guests. Hotel type accommodation in a self-catering unit is the new expectation from guests. In practice, this means modern kitchens and good quality furniture, but most importantly, a sparkling clean property. Moving forward, a sanitised unit will be the expected industry standard.
Guests love to stay in properties that are unique and charming so individuality will make a listing stand out. High quality photography will always increase interest and bookings. A well written description that places prospective guests in situ, imagining themselves creating memories is a strong strategy that will convince a guest to book. Pass the Keys Isle of Wight will help property owners with all of this as well as maximising the potential of their holiday let property and getting the most out of the expected spike in market demand in the future.
For more tips, why not check out this Pass the Keys blog:
https://blog.passthekeys.co.uk/airbnb-photo-5-not-so-obvious-tips-for-hosts
If you have property on the Isle of Wight and are interested to find out how much you could earn as a short let host through Airbnb, give Pass the Keys (Isle of Wight) a call today on 01983 655015 or email chris.bamber@passthekeys.co.uk.
Photo copyright: www.visitisleofwight.co.uk