If you haven't looked to short-let your rental property until now, it's time to go for it as demand increases and staycations boom.
What are short-term lets?
A short-term let, also known as a holiday let, short let or a short-term rental, is a let that lasts just six months or less. However, most tend to be only a few weeks or a few nights long. Thanks to the rise of Airbnb, short lets are becoming increasingly popular with holidaymakers who are looking to book authentic, personal travel experiences on all budgets.
Short let management companies can optimise your rental property to make the maximum amount of money possible while maintaining the property well, dealing with the day-to-day, and giving you the flexibility to continue enjoying the property when you want. If you search for Airbnb Management Glasgow services, you will also find that companies can take care of all guest communications, provide cleaning and linen with Airbnb Cleaners Glasgow, and manage issues like breakages and plumbing problems.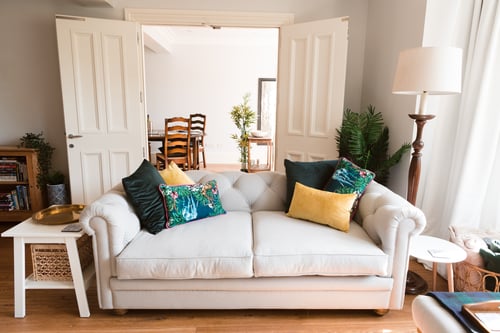 How do I start the short-term rental process?
If you decide short-term letting is indeed for you, there are a few steps you'll need to take:
Check for restrictions. Depending on the location of your short-term let, there might be local rules you need to abide by.
Get protected. It's unlikely that a standard home-and-contents policy will provide enough cover for the added risks that come from renting out your property. So, make sure to check your policy thoroughly. A specialist insurance policy that will cover you against liability, and accidental damage, amongst other things.
Get your home ready. If you're renting out your property on a short-term basis, you'll need to pay council tax, sort out the bills and furnish the property as a bare minimum. To reach higher levels of income, and to secure more bookings on sites like Airbnb, you'll need to provide a TV and wifi for starters. Management companies can advise on how to best furnish your property to attract more guests. The more attractive your property appears, the more it will appeal to those high-end guests and generate bookings.

Start listing.

Marketing your property is vital if you want to attract bookings. There are many websites to choose from such as holiday rental platforms like https://www.airbnb.co.uk/ and Booking.com - Booking.com - Hotel. If you opt to use a property management service, they can take care of all the listings for you and best optimise the length of lettings throughout the year.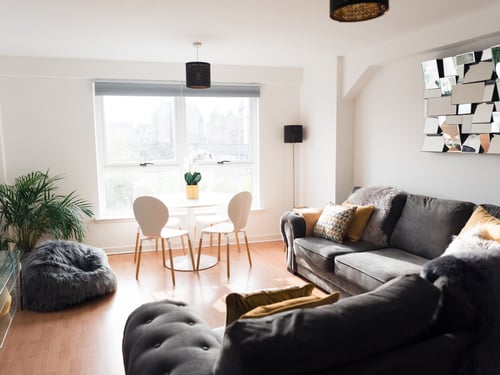 Common questions:
Do you pay council tax on short term lets?
If you're renting your property out on a short let, you're responsible for paying the council tax. However, if the property you're renting out isn't your main home, you may be eligible for a discount.
Are short-term lets more expensive?
Short-term lets tend to be more expensive than long-term lets for tenants. That's why short lets have the potential to be over 30% more lucrative for landlords! That said, short lets come with some additional costs, such as council tax and utilities, which would normally be covered by the tenant in a long-term let. There are also likely to be additional maintenance costs with short lets, as multiple guests pass through. However, the higher rates that guests pay should absorb the extra costs that landlords face with short lets and resulting in an increase in earnings.
How do you decorate short-term rentals?
Many short-term tenants are holidaymakers. For better or worse, they tend to have higher expectations than long-term tenants! So, it's important to provide a high-quality property to generate positive reviews and to attract more bookings.
Many short let management companies will advise you on how best to decorate your property. When you're furnishing your rental house or flat, make sure to consider your target market. Check out some newly listed properties in Glasgow here: https://www.facebook.com/ptkglasgow/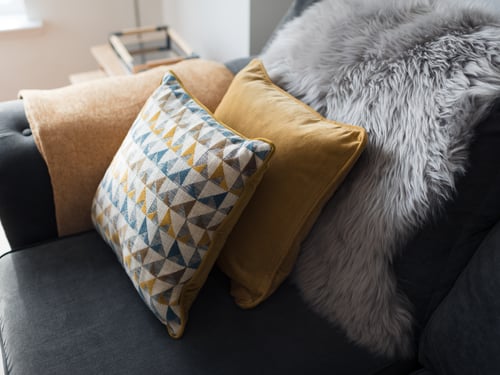 Airbnb Agency Glasgow - Choose a Short let Management Company
Short lets can help you maximise your profits, but with a high turnover of guests, they can be a lot of work.
For your Airbnb Hosting in Glasgow, ensure the management company you choose offers a hassle-free service including:
Generating property profiles and listings
Taking professional property photographs
Taking on all client communications
Screening potential guests
Managing check-ins/outs
Housekeeping
Providing 24/7 support
Dealing with property maintenance
Listing your property on multiple platforms
Smart pricing algorithms
A Client portal
Providing Linen and Toiletries
Calendar Management
Pass The Keys Glasgow provides a full property management service that allows you to maximise your income, keep your property occupied while reducing your workload.
If this for you then get in touch and get on board now! @ https://www.passthekeys.co.uk/scotland/glasgow/
Tel: 0141 483 7764
email: natalia.soler@passthekeys.co.uk
Image credit - Pass The Keys Glasgow