Investing in property is a great way to make your money work for you. While some people buy to sell and some buy to rent, a popular new trend of holiday letting and Airbnb's is on the rise.
You can make a steady monthly income from letting out your property. But with the rising popularity of "staycations" – holidays spent exploring your home country rather than travelling abroad - you may find that holiday lets are a more lucrative business to go into.
It may seem like a simple solution to getting a passive, or secondary income, but there are a few things to consider before you decide if holiday letting is something you want to get into. Your standard of hosting and care of your properties needs to be meticulous, as holiday goers are depending on you solely to provide them with what they are looking for. This is where holiday let management comes in.
If you are undecided about handing over your property to someone else, read on to discover how it can benefit you.
The Benefits of Holiday Letting
There is a lot more money in holiday homes, as during the in-season you can charge the same for a week of holiday rental as you could for a month on a long-term rental. This ups your profitability by a great deal more. Yes, there is probably more work involved, but with the extra income, you can hire people to assist you with the management and still come out better off.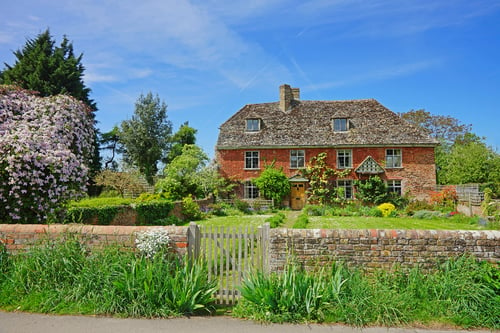 It is also an enjoyable experience, kitting out holiday homes with all the bits and pieces to make your guests comfortable. Many people who get into this line of work have a knack for it and know just the right things to put where. If you have multiple properties, having a holiday let management team can leave you free to do the things that you enjoy while they handle the stresses that come with short term rentals.
Tax Benefits
There are several benefits of turning your property into a holiday let company. One of these is that you can run your properties like businesses, and this has various tax advantages. Chat with an accountant about the exact benefits, but the bottom line is that long term lets cannot be run as a business, whereas holiday letting can be.
To be able to meet the criteria, you need to be a furnished holiday let (FHL) and available for at least 210 days a year, of which 105 of these must be let out.
The Hidden Side
Yes, the extra income is great. Yes, you may now have your dream job. However, there are certain things that no one tells you about investing in short term rentals like holiday letting or Airbnb hosting.
This includes responding to endless customer queries and managing the properties. It also involves taking bookings, finalising payments and making sure customers are happy enough to give you good reviews.
You now need to start thinking like a business mogul, as you are not just renting out a room but you are growing a business. You need to keep up with holiday trends, the latest booking and payment options and keeping your social media up to date.
Each time a guest comes through your doors, they will be running a critical eye over everything you offer. Happy guests become regular guests, and they will advertise for you better than you ever could for yourself. This is where the right holiday let management comes into play, where you need to move some things off your plate.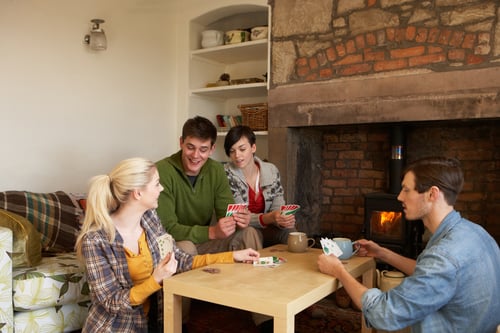 Why Use Holiday Let Management?
People look for certain things when they go away, and this differs from person to person. Whether it is that cosy homey feel or the sleek up-to-date holiday spot, know what your target is and play to your advantage.
Sometimes it is beneficial to have a trained team who can help you out, one who is up to date with the area and attractions and can help you out with the following:
Creating the right vibe for the right area
Meeting customers in person
Learning to trust strangers in your home
Investing back into your properties
Finding a reliable system that works for you
Handling complaints and queries
Taking the Stress Away
When it comes to holiday homes, you always need to go above and beyond to offer your guests the best time. Consider personal touches such as fresh flowers or little booklets with some tried and tested local restaurants and other places to try.
Having a management team or a holiday cottage company help you out with all these things can be a breath of fresh air. They can take the time to make sure things are perfect, whereas you may miss something silly because you were rushing or tired.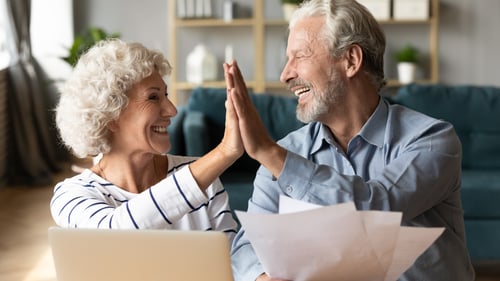 The smallest thing can change your good review to a bad one. Having the help of a holiday let company means that they can focus on those things that make holiday homes a place guests look forward to coming back to.
A good thing to bear in mind if you are trying to decide if it is worth looking for a holiday let agency is your reputation. Large hotels and holiday resorts have a name to hide behind, but all your customer relations are your own. One bad experience can ruin your business, whereas it may be swept under the rug at a big corporate company.
So, at the end of the day, if you have the money to spend, is it not worth spending on protecting your reputation?
Make the Change
Holiday letting is a great investment. But it does come with its own unique set of struggles and it can be a lot to deal with on your own, especially if you have more than one property. Why not hand it over to the professionals in holiday let management, where you can still enjoy the experience of holiday letting but with a team to back you up?
Now that you have sat down and looked at all the positives that can come from finding a great holiday let company, book a call with us today to find out how we can help you.