The best home improvements and latest trends for adding value to your property and increasing your short let rental value

Every so often a little makeover does us all good, and this is also the case for our homes. Over time even the best-loved houses can look tired and dull, and even a simple lick of paint can go a long way in terms of giving your new lease of life. If you're looking for a little more than just a simple cosmetic touch up and are serious about adding value to your home and short-let
listing
on
Airbnb
. Here are the top five money-spinning home improvements combined with the hot interiors for 2018.
Mandalas-style loft conversion
An extension means different things to different people, depending on available space and budget. An additional room can add a few thousand, while a full two story extension can double the value of your home. Expect to pay between £1,200 and £1,500 per square foot.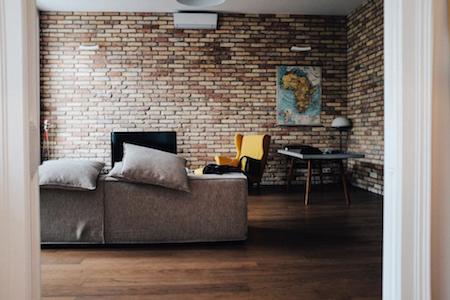 Leave the extension unfinished to follow the latest trend. There's something quite magical about bare brick and unfinished walls- instead of looking messy and untidy they somehow bring a touch of glamour to any property. Trendy bars and pubs have been using bare brick for a while, but it hasn't been done in residential properties for a few years (unless we're talking about sprawling country mansions). A bare brick wall somehow makes you feel like you're looking at the heart and soul of a property rather than hiding it behind fake colours and materials. It's raw, natural and beautiful, and work perfectly almost any colour scheme. It makes your short-let property unique and creates an outstanding listing. We love this and hope it's here to stay.
Mandalas-style loft conversion
A new bedroom can add between 9% and 10% to the rental value of your home, and loft conversions continue to be one of the most popular home improvement options in the UK. Loft rooms featuring Velux windows are always in high demand, but make sure the conversion doesn't eat into your overall living space. Loft conversions aren't cheap - you can usually expect to pay anything from £15,000 to over £40,000 depending on the size and location, but they can add significant value to your listing. An average conversion can give you an extra 21% to play with. If you are short-letting the property, this can be even higher.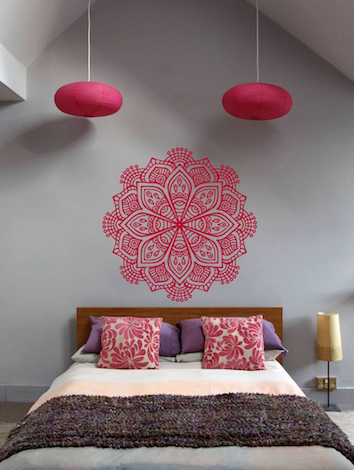 The loft is usually smaller than a normal-sized bedroom which may discourage people to stay in, but stylish elements would make it stand out and become traveller's top pick. Mandalas pattern can be one of the ideas. These stunning Buddhist designs have been creeping into clothes shops for the past couple of years, but they're only just appearing in interiors stores. Although the well-travelled may well have already got mandalas of their own, other homemakers are getting on-board with what may well become 2018's biggest interior trend. Hang them on the wall, accessorise your sofa with bright cushions or-If you're brave- have them embedded into your floor for an incredible focal piece.
New bathroom highlighted with vintage maps
You'll be hard pushed to find a guest who's excited by a chocolate brown 1970s bathroom suite, so if your most private room is a little outdated, it's always worth investing in a new one before you list it. A good new bathroom can add up to 6% of your home's value, and since you can find a good looking one for as little as £3,000, it's well worth the investment.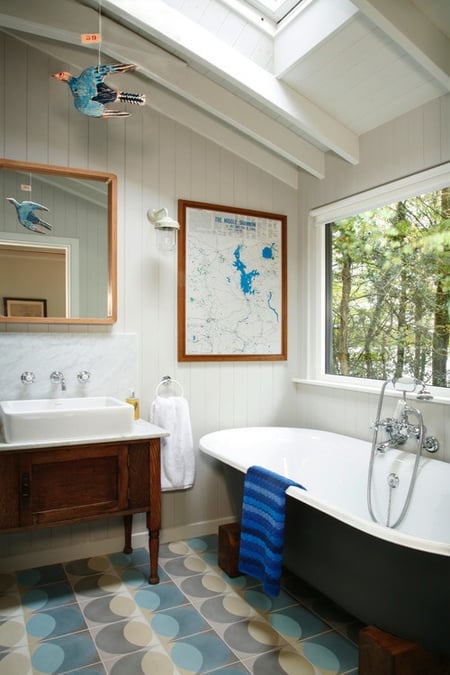 You can't go wrong with an all-white bathroom, but it may not stand out. A vintage map could be your solution. A beautiful local piece of cartography would brighten up the white bathroom and gives it a bit characteristics of you as a host and your property. You should not understate the importance of these small touch points as each one may affect your guests' staying experience as a whole.
Kitchen
The hub of many a home, a kitchen is one of those rooms that can make or break a booking request, even for short-lets. Open plan kitchens have seen a big revival over the past five years so are a number a major box ticker for lots of millennials. Even if you're not able to go for a complete restructure and refit you can expect a shiny new kitchen with good quality fixtures and fittings to add about 6% to your home's value and rental attractiveness. Expect to pay about £8k for a new kitchen.
The best home improvements and latest trends for adding value to your property and increasing your short let rental value

since Monica from Friends invited us into her multi-coloured shabby chic kitchen, homemakers on both sides of the pond have been in love with the vintage design. It's all about chandeliers, vintage prints and rich Parisian textiles, creating a sense of style and passion that reflects the individual. You won't find any generic pebble pictures or boring soft furnishings here - this look is an out trawling flea markets and antique shops for something that is show-stoppingly, uniquely you.
Conservatory
Have you thought about creating some extra living space outdoors? Bringing the indoors outside has been big news in design recently, so if you're keen on opening up some extra living space or converting your living room into a bedroom, you can't go far wrong with a conservatory. Be prepared to give up some of your garden space, but with some careful planning and design skills, this doesn't have to mean a problem. A new conservatory can add 5% to the value of your property and may add a new bedroom to your property. This costs between £4,000 and £10,000, depending on your taste.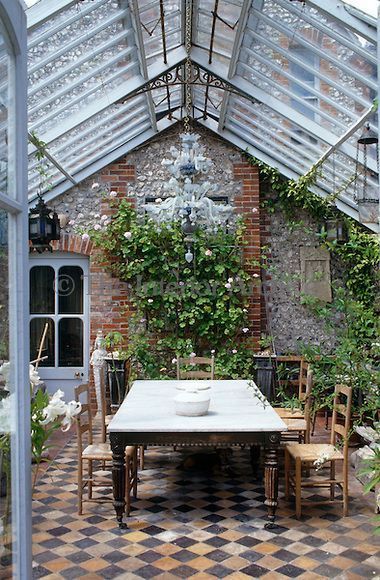 If you were around in the 1990s, you'd remember that terracotta was big news back then. Hardly any self-respecting interior design freak would have let their rooms be seen without at least a splash of this vibrant orange hue, and we're glad to see it making a return. LDG explains how to update it for 2018 - "Terracotta works really well with black, white and turquoise and is even better if you can add some Moroccan style lamps and rich textures- just relax, have fun and let your holiday come to you!"
Guests would like to pay more to stay in a better designed home if they can afford. Home improvements can be seen as an investment with a good return in rental income. But how about the initial investment you need to put it? That could come from your income of short-letting as you would expect a higher yield. For more ideas and latest news, check out other blog posts of Pass the Keys, or calculate how much you could earn by short-letting your property and get ready for your next home improvement.