With England hosting 3 international sports events this summer, we are expecting to see a crowd of international visitors. Inevitably, huge crowds need a place to stay… Find out what Pass the Keys has to offer correspondingly to each international competition. Gain further guidance & tips on how to improve your property listing for this upcoming target market in order to give them an ideal experience.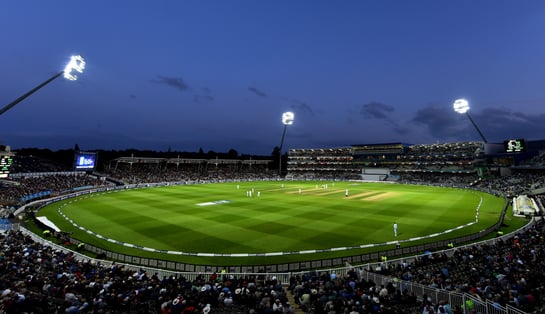 Cricket World Cup – 30th May- 14th July 2019
England has hosted the cricket World Cup 4 times however last time they hosted was 2 decades ago! In terms of viewership, cricket is the second most popular sport with an estimated 2.5 billion global following. More than 3 million ticket application requests were processed despite there being only 800,000 tickets available for the competition.
The World Cup competition will be running across various cities in England. 28 out of 48 matches will be hosted in cities we; Pass the Keys operate in: London, Birmingham, Manchester, York and Bristol. Some of the biggest international clashes will take place in these cities:
England vs India (Edgbaston, Birmingham)
India vs Pakistan (Old Trafford, Manchester)
England vs Australia (Lord's, London)
If you are a homeowner in any of these cities, it may be a good idea to consider opportunities to increase your rental income with Pass the Keys this summer!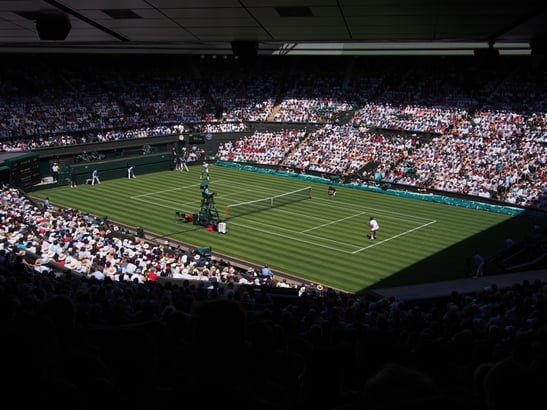 Wimbledon Championship/Grand Slam Tennis Tournament – 1st-14th Jul 2019
Wimbledon is the 4th most popular sport with an estimate of 1 billion spectators of the game. All games will be held at England Lawn Tennis and Croquet Club in Wimbledon, London.
Wimbledon Park is the closest underground station, which falls under zone 3 travel fare. Pass the Keys manage properties in London, covering areas from zone 1-3. Increase your rental income with Pass the Keys if you have a vacant property that fall under these zones.
Netball World Cup – 12th-21st Jul 2019
Last but not least, Netball. It may not compete against cricket and tennis stats however in recent years it's a sport that has nationally gained positive coverage, with approximately 1.4 million women that play Netball in the UK. This competition will be held in M&S Bank arena, Liverpool.
Pass the Keys does not operate in Liverpool. Would you like to expand for us?
Liverpool is an exciting city! Not only is it home to a new, thriving sport like Netball, but also football premier league giants, Liverpool FC. Annually there are good numbers of short stayers who visit, Pass the Keys is looking for a business partner there! Do you see an opportunity? If you are interested in managing short-term let properties in partnership with us, investing in Pass the Keys Franchise might be on the cards! We leave the ball is in your court.
How short-term letting homeowners can take advantage of 3 international competitions in summer?
With 3 major international events taking place, we are expected to have a high demand of short-stayers in this period of time.
There will be a huge number of crowd attending these sporting competitions which subsequently means short-stay accommodation will be on a rise. For homeowners, there are 2 factors to consider which will increase your rental income. Occupancy rate, which is a ratio of rented space to the total amount of available space. Price per night, a calculated sum of rent to charge guests for each night. Short-term properties are at their highest peak in terms of rental income during summer period, with high demand of international visitors in forecast, we predict 2019 summer to bring high occupancy rate and price per night figures.
As a short-let management company, we are looking to provide accommodation for this target audience and help you gain higher income! It's a win/win.
What tips can we give to short-term let homeowners?
Decorate your house in the colours/themes of guests supporting teams.
How can you go the extra mile? Anyone can be a host, what makes you special? Be a vibe maker, not a vibe killer.
A human brain associates colours with brands which helps builds their perception of an organisation; relate colours to their personal experience with a business which leads to positive/negative reinforcement. A tailored service for your guests is what will make you a standout host! Why not use this opportunity to connect with your guest via the language of colours and props.
Create the perfect vibe, could be as small as hanging up national flags in each room, maybe buy unique colour coffee mugs personalised to each guests team? Igniting the right atmospheric emotions will lead to a 5* guest experience and leads to building positive relationships with short-staying guests.
Improve your property listing
Is your property convenient? How far is it away from the venue?
Convenience is Key - Travelling for a long time sucks the fun and joy out of fans, generally short-stayers are willing to pay more for convenience. The less time it takes to a venue, the higher demand for your property. We recommend you to include transportation information on your property listing. It shows you are genuine, furthermore it is extremely helpful for international visitors who may not have a clue how things work in the UK!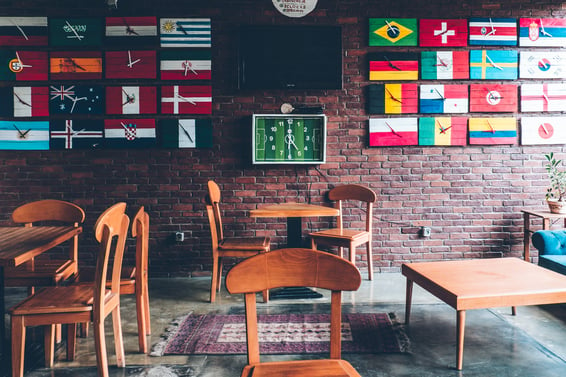 Are there any local pubs close to your property?


"I love pub and I love Pub culture," - Jodie Whittaker

Socially, pubs are an integral part of British culture. Sometimes you just want to relax, socialise or just have a drink. Many say pubs give a representation of Brit lifestyle therefore as a international visitor, even if you do not drink it is worth the experience. There are so many different pubs with their own themes to suit the right audience. For example, in London:

Pavillon End Pub is a renowned cricket themed pub, atmosphere and spirits will be high during World Cup this summer! - Located near Mansion House, and not too far from the Oval and Lord's cricket venues by train either.

If you have a property close to pubs like this in summer, it would be a no brainer to consider short-term letting! Improve your property listing by informing short-stayers there are local pubs they can visit too, the more information you give out on attractions around your property, the easier it is for guests to pick you as a host!

Check for local sporting museums for guests to visit

Is your guest a real student of the game? Would they prefer an educational trip, down memory lane?

It can be a incredibly challenging task to cater for all guests however if your property is conveniently located near a museum, it adds value to your marketability. Giving your guests the opportunity to gain more out of their short trip, it would definitely be appreciated. Museums give people a chance to rekindle with historic monumental achievements by previous teams and players. While the World Cup fever is on, it will be a popular activity for fans to visit sporting museums.

Did you know...

Wimbledon Lawn Tennis Museum is located right next to the venue itself. If you have a property which is in zone 3 close by to this area, you will be killing two birds with one stone! It's an Ideal location for Wimbledon lovers, which offers convenience and relevant activities to do. Wouldn't want to swerve this opportunity.

Don't forget to include museums in your property listing. Helpful information like this is what would sets you apart, and increases occupancy rate!
Are you interested in exploring short-term letting for the first time but you don't have time to dedicate? Or you simply want to increase your rental income this summer? Give us a call on 020 8050 2818 to speak with one of our experts to discuss our hassle-free Airbnb management services. Or get a Free Assessment of your property's income potential on Airbnb.