The world is becoming more and more tech-savvy; guests can't stay in your vacation rental unless they book online or through an app. As more of us rely on technology to book our holidays, when we get to the destination of our dreams, we might feel a little lost without WiFi or a TV. If your property is managed by our team at Pass the Keys, we will require you to have a secure WiFi connection. Although most homes have TVs or other entertainment, here are some low cost additions to your holiday home that will make your property stand out above the rest.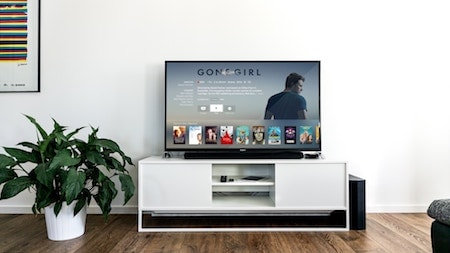 For Your Living Room
In your living room, it usually goes without saying to add a TV into the space. Guests will appreciate coming back to your rental property after a long day of seeing the local sights and resting on the sofa to watch some TV show favourites. If you really want to stand out, there are different additions you can add to your TV that could really help.
A simple DVD player and DVD selection is great if you don't have an aerial connection. This is also appealing to travellers from abroad, as more often than not they can add subtitles in their language. If you fancy upgrading your TV a little more, add a system or console that connects to the internet - Smart TVs are a great way of doing this, as the internet is already installed into the TV itself. However, if buying a new TV doesn't appeal to you, then you can add small consoles such as Apple TV, Google Chromecast, or an Amazon Fire TV Stick. These simple to use devices just plug into your TV and allow your guests to access YouTube, Amazon Prime Video, and Netflix, so they can continue to watch their favourite shows even when they're away from home.
For Your Kitchen
Your rental property's kitchen will be used on quite a frequent basis, more so than you might think, as guests will take the opportunity to save money by cooking meals in the property. You can make this easier for them by adding some cooking-friendly tech into the space.
An addition that guests absolutely adore is having freshly brewed coffee in the mornings. Having a coffee machine in your kitchen allows your guests to feel a little more luxurious, as it adds that special hotel feel to their stay.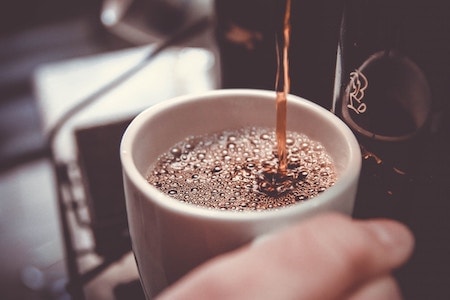 Travellers will also appreciate having access to a blender or other similar kitchen gadgets to help them cook - even a convection microwave can go a long way and are simple enough for everyone to use without instruction.
For The Bedroom
A lot of rental apartments are limited to one TV in the living space - you can maximise your chances of being booked by having an additional TV in the bedroom.
This benefits families a lot - parents can watch their favourite shows in bed while their children are occupied with cartoons in the living space. Not only this, but we are pretty certain that the opportunity to watch TV in bed after a long day of sightseeing will definitely get you more bookings. Find out more on how to rent your property to families.
Besides having a TV, you can also add a smart assistant to not only the bedroom but anywhere in your home. Adding an Amazon Echo or Google Home assistant lets your guests ask questions about the area without having to search for it - especially helpful for guests without computer access.
Find out how you can attract more guests to your rental property, how to furnish your holiday let, and further tips on managing your property by visiting Pass the Keys property management service.