Maintaining a vacation rental can create a lot of waste. Not only must you declutter your property for a great guest experience, you also have to deal with the messes and rubbish guests leave behind. If you're environmentally-minded, you probably feel guilty about throwing away items damaged by guests or hauling piles of rubbish to the curb. However, maintaining a vacation rental doesn't have to mean abandoning your eco-conscious values. Instead, use this guide to create a tidy vacation rental without the waste.
Utilize the Secondhand Economy
Something that's no longer useful to you might still be useful to someone else. Instead of tossing out your old stuff, sell it and get some of your money back. There's no need to sit at a yard sale all day! Online marketplaces make selling household items easier than ever.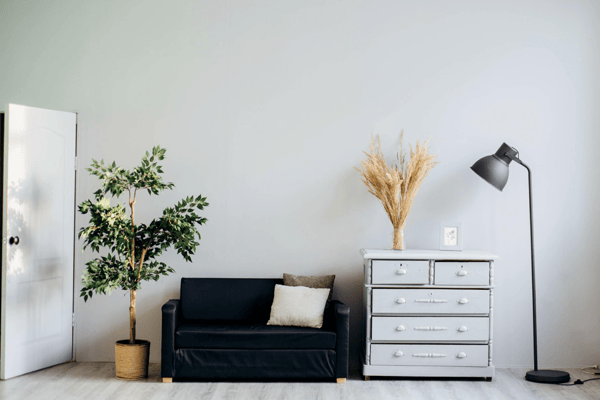 Gumtree reports that clothing, books, and entertainment are the most-wanted items in the secondhand economy, but large items like furniture and appliances are candidates for sale too — plus, letting these items end up in the landfill is bad for the environment. If you can't sell an item, try donating it to a charity shop or giving it away for free before throwing it out.
You can use the secondhand economy to furnish your vacation rental too! Search online and at secondhand shops to find furniture, housewares, and décor to furnish rental properties on the cheap. Avoid items that show their age — your guests appreciate a clean, stylish interior as much as you do. However, if a piece of furniture is in good shape other than cosmetic flaws, you can use slipcovers or refinish and reupholster to give secondhand furniture new life.
Stock Eco-Friendly Cleaning Supplies
Buying green cleaning supplies is nicer to the environment and to your renters. Some people are sensitive to synthetic fragrances and other chemicals found in conventional cleaning products and experience allergies or migraines after exposure. That's not something you want in your reviews!
Be a cautious consumer when shopping for cleaning products. The Environmental Working Group's Guide to Healthy Cleaning is the leading resource for information on safer cleaning supplies. If you hire a cleaning company to maintain your vacation rental, ask that they use green cleaning supplies in the home. If you do your own cleaning, purchase or make products in bulk and use refillable bottles to reduce plastic waste.
Turn Your Welcome Book Digital
The lovely welcome book you designed and printed quickly turns into a coffee-stained mess of wrinkled pages after a few dozen guests. Instead of reprinting a new welcome book every time it's damaged, take the welcome book digital. Touch Stay, Hostfully, and Coral are some of your options for a welcome book app.
Speaking of going digital: If you're still storing photo albums or documents at your rental property, digitize them so you can clear up the space and protect your privacy. Most renters are respectful, but depersonalizing your vacation rental is best. Landlords renting their primary residence should also store valuables in a locked and anchored safe or off-site.
Make Rubbish Rules Clear
Recycling in a new city is confusing at best! If you want your guests to practice responsible rubbish disposal, make it as easy as possible. Post rules for recycling and composting in the kitchen and on each rubbish bin so guests can quickly determine where an item goes. If you wish to encourage recycling and composting over tossing everything in the bin, consider placing a limit on rubbish per stay. This also ensures one party doesn't fill up the bin so the next group has nowhere to put their rubbish!
You practice eco-conscious habits in your own life, but when it comes to running your vacation rental, it's tempting to toss eco-friendliness out the window and opt for what's easiest. But you don't have to give up your values for convenience! With these tips, you can run a vacation rental that's as environmentally-friendly as you are.
Image via Unsplash