At this point, you've decided that short-term letting is for you. This might be because you want a flexible arrangement so that you use your property for part of the year or because the financial rewards are better. Whatever the reason, it is very important that your property is 'dressed' appropriately. This blog post discusses how to furnish your property… from soft furnishings, seasonal decorating and just the right amount of 'homie' feel without the clutter.
Furnishing your property
You will most likely have set aside a budget to spend on the essential items, beds, sofas, etc. and it is important that you do this to enable you to review your financial gains. This initial investment is the first part of your journey onto the short-let market. The budget should address items such as any building works needed prior to listing, your property's geographical location, the typical type of guests that your property will attract, or who you want to attract. It might be that your guests will be high end and with that, there will be an expectancy that the range of furniture, equipment etc. is bespoke. Knowing your property, its value and potential guest will enable you to start budgeting effectively. You should have a 'get what you pay for' frame of mind to ensure this expectation is met and hopefully exceeded.
Time is also a key factor and for many of us, the constraints of work and home life can at times make this a daunting task. There are many options of help there and I personally would recommend Aaron from London House, based in Machynlleth. Aaron not only supplies a very broad range of styles and budgets but can do all this on your behalf if you can provide access to the property. Click here for more info on his services!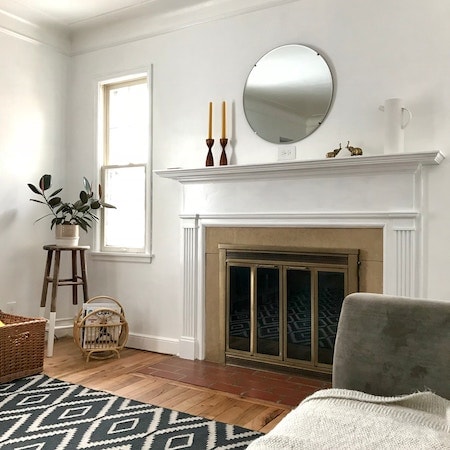 Soft Furnishings
In my opinion, less really is more. Scatter cushions and some rugs, even a throw can make a lovely addition to your Airbnb property because it makes it feel like home. Some nice artworks or a sculpture can also create a relaxed atmosphere that is unlike staying in a hotel, providing some uniqueness. It is important to think about how you care for these items (washing etc.) and how easy they are to replace. You don't want to have to buy a full set of cushions for instance if one gets damaged. My suggestion would be to go for a well-known brand with ample supply and maybe get a couple of 'one off' cushions or throws that can also be replaced quite easily with a different design.
Seasonal Decorating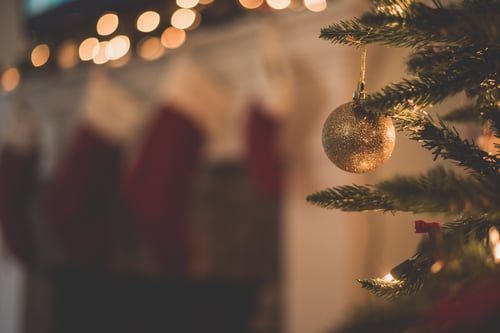 I would in general say a very clear 'no' to seasonal decorating for things like 'Halloween' but seasonal decorating in changing a few colours of vases etc. or soft furnishings from Summer to Winter I think is a great idea. I would suggest decorating for Christmas guests, but it doesn't need to be anything overboard and I would not put anything religious, such as a nativity. Instead, I would find a simple tree, you can get some great fibre optic trees now or even a real tree outside. A nice natural wreath on the door looks lovely when guests arrive. Other than that, unless guests specifically request something I would refrain.
Personal Items
We've mentioned how important that 'homie' feel is but what we don't want to do is go overboard. We need to keep things neutral with maybe a few 'stand out' pieces. If you use your property in a flexible way, with sometimes family using it, then you are going to want to have the things that you use regularly to hand, rather than packing them every time you go. I would suggest a storage unit that is close by Mid Wales Storage in Machynlleth has a 24-hour access option but if this isn't an option then you could always have a lockable 'outbuilding' or the 'loft' that is kept for private use. I would look at each item and survey its personal value. If it was broken, would I be upset? If the answer is 'yes' don't leave it at the property.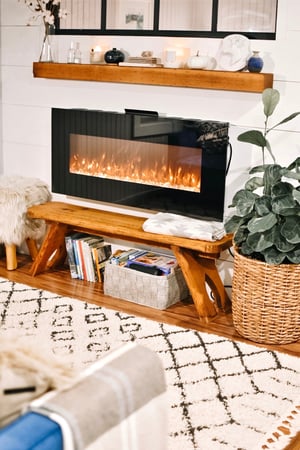 Photographer
The key thing to enabling your listing to really stand out is the photographs. Everyone these days is a photographer and with some amazing camera phones on the market, it's no wonder we all manage to capture some great moments for social media. When I was selling my house a few years ago I thought that with my great camera phone I could save cash on all the photographs. I was persuaded to use a professional photographer and I'm so glad I did. My photos were good but in comparison, the lighting, the lens choices, the ability to capture the personality of a room were far more advanced than my efforts. Your property is going to be listed next to many similar holiday let properties. You need it to stand out in the best way possible. Choose a recommended professional photographer and choose a great first picture for your listing. My personal recommendation would be Mike at The Media Straw. If you already use our services in North Ceredigion, you will already be aware of his amazing photography skills and professionalism.
If this has provided you with some motivation to get your property listed and to create some financial rewards from your holiday home, then please don't hesitate to get in touch. Pass the Keys North Ceredigion provides a full management service that not only assists you with all the above but provides your very own photoshoot when you sign up.
For more information, please call 01654 557068 or use our free income calculator online at www.passthekeys.co.uk