Some people assume that hosting a property via a short letting market platform like Airbnb is a doddle; buy a few towels, change the bedding and advertise a few photos of your place online to attract guests.
Frankly, the responsibilities listed above barely scratch the surface of what's required to be a successful Airbnb host. To begin, your property must be in excellent condition. Remember that the place will be subject to some wear and tear over the holiday season, and therefore needs to be in prime condition prior to renting. One of the first things to consider is what sort of guest you want to attract. Depending on the location and property size, this could be a business client, families on holiday or couples on a weekend break. Once you are aware of your target demographic, you can market your property effectively.

The importance of aesthetics
Firstly, plan your property photographs carefully. The first thing guests are going to see on Airbnb are these photos and they will either attract or repel them. Make sure photos are taken on a high quality device in daylight once the property has recently been cleaned. Use angles that show the property in its most spacious light and include a photo of a point of interest if there is one close by. It might be tempting to go for that ochre coloured feature wall that is currently on trend, but remember that fashions can change rapidly so keep your interior design neutral. You can spruce up your place by changing decorations or changing furniture arrangements every now and then; it's cheaper and will stand the test of time!
Amenities traditionally found in hotels, such as hairdryers, TV's and coffee makers have become expected from Airbnb accommodation, so it would be wise to invest in some luxury' amenities. Additional amenities such as a virtual assistant or quality coffee maker might well become one of your main selling points. Make sure to cater these additional amenities to your target audience.
Choosing the right guests
Airbnb expects that their hosts carry out basic guest vetting, to prevent unpleasant host experiences. The best way to go about this, is to check that your guests contact details are verified on their Airbnb profile. You can also request photo ID verification. The more in-depth background check, the less chance you will suffer property theft or damage.
It is advisable to prepare some sort of guest guide, featuring essential information for guests and laying down some house rules. Be sure to make your guests aware of the information to their stay.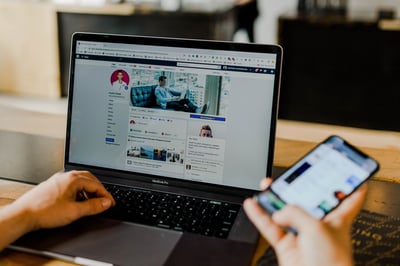 Local knowledge
If you do not live in the area of your rental property, take time to acquire a local working knowledge, so that you can provide guests with useful tips and advice. An Airbnb host who does not know the local area is unlikely to succeed. This is because guests are more likely to trust a host with an in-depth knowledge of where they are staying, and really appreciate any "insider" advice they are given. Plus, this also allows you to build a rapport with your guests which in turn increases the likelihood that they will rebook your property in future.
Along the same lines, be knowledgeable about local events such as festivals and concerts and consider your proximity to these venues. A property in proximity will fetch a higher nightly rate, but only if you market your suitability and convenience on Airbnb so that guests know where you are!
Clean. Then clean again.
Unless you are only planning to rent out your property sporadically, it is essential that you hire a professional cleaning service. There can be less than four hours between guests during the high season and if you have several properties, you obviously cannot rely on yourself. Choosing reliable, professional cleaners is the most fundamental part of being an Airbnb host. A speck of dirt or a delayed guest check-in due to unreliable cleaners can do significant damage to your reputation. These days, Airbnb guests expect hotel standard cleaning and linen so it is important that you can deliver this.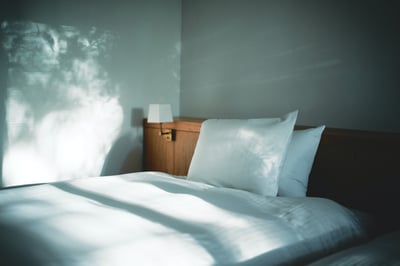 Speedy guest communication
Great communication with potential guests is key. Keep in mind that guests will often message several Airbnb hosts at once and book with the first host that replies. Guests trust hosts who are efficient at communicating with them; it reassures them that hosts can be relied upon if anything goes wrong during their stay. With that said, ensure you are always reachable to answer any questions or solve problems. If you cannot carry out maintenance jobs yourself, it is advisable to hire a reliable maintenance company who can carry out these tasks at all hours of the day. Don't worry, guests will not be put off as long as their problems are solved quickly and efficiently.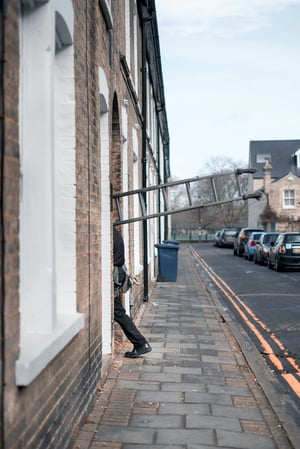 Insuring your greatest asset
Airbnb does offer insurance, known as Host Protection Insurance, but it's not a comprehensive cover so you might want to consider having insurance with a third party so all bases are covered. It is very important that you honour all bookings as this can wreak havoc on your Airbnb rating and your reputation, not to mention creating a very angry customer. Airbnb will take action by charging a cancellation fee and an automated review will indicate that you cancelled a reservation. If you feel that you cannot honour all your reservations, you must consider either hiring extra help to manage your properties or reducing the number of guests you accept. This is particularly relevant during the summer months, when back to back bookings can occur.
Sound like a tall order? Why not pass the keys to us, we will optimise your property on the biggest short letting platforms like Airbnb, as the UK's leading Airbnb management business and certified Airbnb cohost. We offer bespoke guest screening and provide extra insurance for your peace of mind; in short we put the host first.
We use professional Airbnb cleaners, professional photographers, hotel quality linen, and utilise dynamic pricing to ensure the optimal nightly rate to gain the most from your property. We are an end-to-end, professional Airbnb management company that will take care of your short let property so you don't have to. Give us a call on 020 8050 2818 to find out more about our services.

For more information on the pros and cons of being an Airbnb host, check out this blog post!