Staying in an
Airbnb or other short-let rental
can be a great choice for anyone looking for an authentic homey travel experience. The kitchen, space, and affordability urge long-time hotel guests to make the switch, making short-let accommodations the new normal.
But, staying in a stranger's home can still be a little weird, especially if you do not know how you should act and how you shouldn't. To ensure you feel comfortable in any Airbnb, below is a list of everything you need to know about short-let guest etiquette.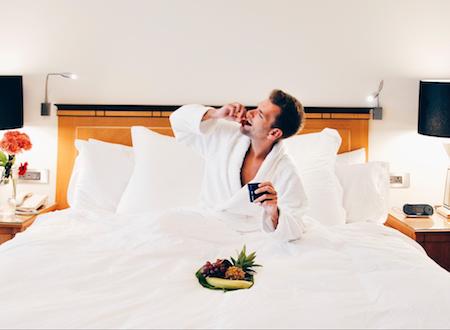 1. Effective Communication with Your Host
Whenever you communicate with your host, make sure you are timely and responsive. Be sure to keep your host updated with any information pertaining to your stay - coordinating arrival times, unexpected delays, soap or textile allergies, etc. Having an open dialogue will ensure your host is prepared for your visit, and will guarantee you have the best visit possible.
If you are sharing your short-let, communicating boundaries is important. Ask your host if there are any rooms or facilities off-limits to guests. As a courtesy, if your host is living onsite, communicate when you need to use the kitchen and an estimation of how long. By communicating your needs and actions, you will no longer feel as though you are tiptoeing around your host.
The amount of communication between guest and host changes from host to host. Some are very talkative and invested in their guests, while others are more hands-off. Even if your host seems more hands-off, do not hesitate to voice any concerns you may have.
2. Be On Time
If you have communicated an arrival time, be sure to arrive at that time. If there is some unexpected delay or cancellation of transportation, let your host know. The worst thing is starting a trip on the wrong foot. And if your host is left waiting hours for you to arrive, they will likely be annoyed. By being punctual, your Airbnb experience will begin smoothly, setting a pleasant theme for the rest of your trip.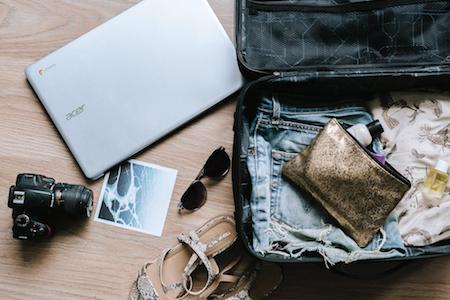 3. Treat the Short-Let How You Would Treat Your Own Home
Would you trash your own home? Probably not. So do not trash your Airbnb.
Treat your short-let just how you would treat your own home - with care and respect. If you are renting the full property, be considerate to the neighborhood and do not throw loud parties without permission from your host. If you are sharing the short-let with other guests or a host, be considerate and do not do things such as use all the hot water, leave a mess in the kitchen, or bang around the property late at night. Simple considerations will make all the difference in your relationship with your hosts, other guests, and the property itself.
4. Follow Host Rules
Your host will set some ground rules before your arrival. Simply read and follow the rules. Understanding your Airbnb's rules will allow you to know what to expect and also ensure you are choosing the right accommodation. For example, for those looking for an Airbnb that allows them to cook all their meals would not be happy in a rental that allows only a limited amount of kitchen time.
5. Leave a Personal Review
Leaving a review with personal touches - referring to certain aspects of the Airbnb or experiences with your host - is a great example of excellent guest etiquette. Not only does it help hosts understand what they do well and how they can improve in the future, but it also improves your chance of being left a positive and thorough review. Win, win!
By following these guest etiquette tips, you will surely have an excellent experience during your next Airbnb or short-let stay. Not only will you build a good relationship with your host, but these tips will also allow you to take ownership and personalise your stay.
When staying at a Pass the Keys short-let rental, being a guest will never be easier. Our 24/7 check-in, allows you to arrive at the property at anytime, our 24/7 guest support, allows you to communicate with us at a moments notice, and our guest manuals clearly outline everything you need to know about your specific rental. Pass the Keys prioritises the guest experience, ensuring you feel right at home wherever you stay.