Ever wondered why Airbnb had become such a massive phenomenon? Did your friends share with you their experience of letting their apartments to short-term guests? Wondering whether it is worth it to host guests in your apartment while you are away?
Below is a quick answer to all these questions. We have created this infographic as guidance to how much you could be earning per night by hosting guests through Airbnb. And, of course, taking into account that London is the second most expensive hotel capital in Europe with the highest occupancy rate and lowest seasonal volatility, it would be a crime to miss out on this opportunity.
The primary advantage of using Airbnb is flexibility – you host when you can, and the flat is yours whenever you want it back. So, is your home in London staying idle? Count the days you will be away for your next vacation or business trip and imagine the extra income…
Wait… are the number of guests and location the only criteria to establish your property occupancy rate and price? Actually, no. According to our studies, these factors are responsible for just 50% of the success. Yes, it is highly important to have a flat that is well taken care of, has an elevator, and other facilities. But you also need the other 50%. This is split between the way you market it on Airbnb and the quality of the experience that guests will have in your property. All these depend on your description, the response rate to requests and your proximity to the equivalent hotel experience – clean towels and linen, shampoos and shower gels.

The data above applies to prime central London, which is Zone 1 and selected stations of Zone 2 of London underground.
You can see that many factors define the success rate of your apartment on Airbnb. The first factor is all about the objective parameters of your apartment. The second and third are about how well you manage the process and services you offer. Every guest leaves a public review about you and ranks your property on multiple criteria and that is why it is of utmost importance to manage the process right. It is a common trend that a property with 5 stars average rating can charge 20-30% more than a property with only 4 stars. Ultimately, you are competing with hotels and other hosts.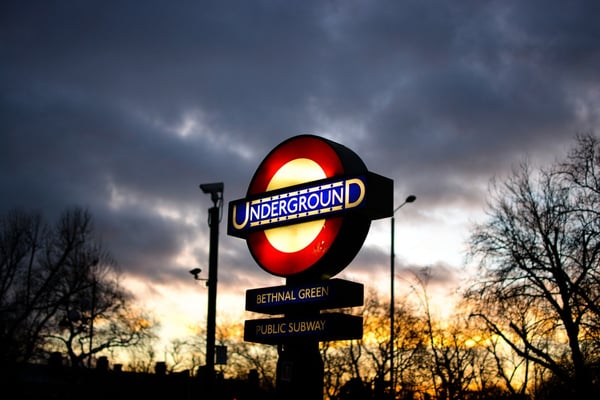 Managing it in the right way requires a lot of experience and approximately 40 hours per month of work. Taking into consideration that the learning curve is rather steep, it can be even more demanding in the beginning. This is exactly why Airbnb property management companies like Pass The Keys are gaining popularity. Having sharpened their skills with multiple clients, they save you time and increase your income by leading smart promotions on Airbnb and providing your guests with highly rated experiences.
If you are an Airbnb Host interested in short-letting your property but do not have the time to take care of your flat or guests, we, Pass The Keys, are here to help! Call us now at +44 20 8050 2818 to get a Free Assessment