If you are managing a holiday let property on your own, a big well done to you, you've made it through the summer! Dealing with guest communication, managing cleaner relationships, organising your calendar and changeovers is not easy. As you may be aware Pass the Keys® can take care of all of this for you.
However, the question is how do you maximise your income in the off-peak season? Guests are still looking for places to stay in Pembrokeshire, whether it's Tenby, Saundersfoot, St. Davids, Newport or Pembroke. There are plenty of attractions to visit and coastal paths to walk...just make sure you wrap up warm!
So, we've established your potential guests still need a place to stay and your property is perfect. We know there are opportunities to get bookings, the next step is to maximise your income. With Pass the Keys® we have intelligent software (and local knowledge) which will ensure you get the best possible nightly rates for your bookings.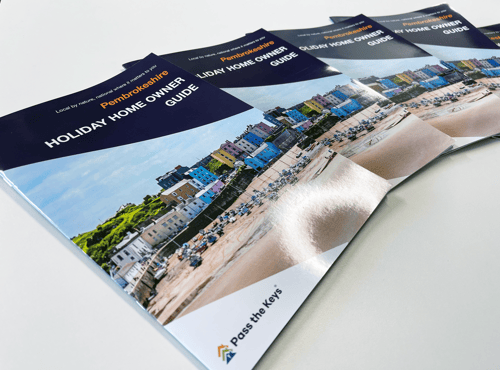 As you know Pass the Keys manage your property on short-letting sites like Airbnb, so you don't have to. We list it, find the guests, look after them, and even clean up after them. Providing you with a full range of services will help achieve the maximum return on your property via short-term letting, without any of the hard work.
Our services also include;
Listing Preparation
Professional photography of your property and listing description preparation and calendar management
Maximum Occupancy
Dynamic pricing strategy to fill any open dates or last-minute cancellations to get the most out of your property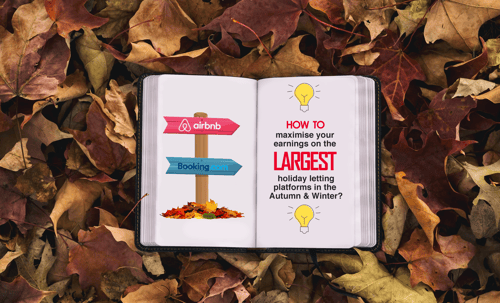 Client Portal
Check up on your property via our client portal. Check occupancy, earnings, future bookings, block dates, and even check photos
Guest Screening
We vet the guests carefully and we prioritise the safety of your property.
24/7 Check-In & Guest Support
We provide 24/7 guest check-in, giving guests the flexibility to arrive whenever they prefer and we are available 24/7 to reply to all the urgent needs of the guests.
Toiletries, Cleaning, and Laundry
We provide hotel quality toiletries for your guests and professional cleaning and laundry service after each check-out.
So, how can you maximise your earning in the Autumn and Winter on Airbnb?
Join Pass the Keys® of course!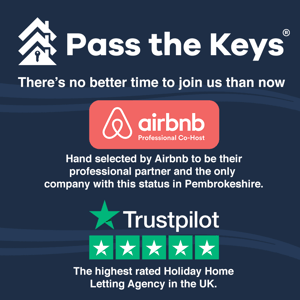 If you are curious to find out more, click the button below to book a dedicated slot with our team based in Pembrokeshire.
Alternatively, you can call the team on 01646 402046, e-mail south-pembrokeshire@passthekeys.co.uk or like and follow our updates on Facebook.
Give us a call today to find out more!