According to research from holiday insurance company, Schofields, 80% of UK second home owners, holiday-letting their property, do not live near their rental. For holiday rentals in tourist hotspots, as many as 62% of owners live over 150 miles away from their rental, while only 14% live locally. Research shows that in the UK, the average distance an owner lives from their holiday rental is 120 mile away.
Although this long-distance management may work for some owners, for many, living away from a rental property can be full of hassle and worry. Having to commute to accomplish the day to day management of a rental - cleaning, maintenance, check-ins, not to mention the surprise emergency calls - can be a long process that takes a lot of time and effort. Many owners feel that they cannot focus fully on their other personal and professional commitments due to the headache of property management.
Fortunately, a new breed of property management company specialising in short-term rentals is changing the game for holiday rental owners living far away (domestically and internationally). These short-let property management companies such as the tech-enabled, Pass the Keys, offer comprehensive services that take away all the hassle of managing a holiday rental whilst maximising occupancy and income. Pass the Keys' services include: listing and advertising, 24/7 key exchange & check-in, occupancy maximisation, professional cleaning, clean linen and towels, and 24/7 guest support. For a full description of the service, click here.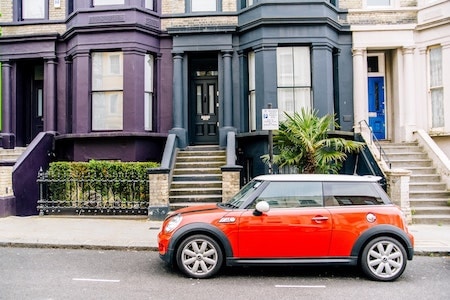 Although it may be daunting entrusting your property to a third party, many short-let management companies work in the owner's best interest, only being paid if the property is let out. They are experts in the short-let market and one of the professional Airbnb co-hosts; they understand market trends, using sophisticated tech to track what owners can expect to earn and how properties can stay competitive in their area.
Alas, not all management companies operate at the same level. Some promise you high returns but cannot deliver, some promise an excellent guest experience but cannot clean properties. Additionally, not all companies will suit your specific property's needs. To learn how to find a property management company right for you, read: 2 Questions all Letting Newcomers Should Ask Property Management Companies.
Pass the Keys' operates at a high-level, prioritising the needs of their individual clients. Their bespoke services can suit any busy property owners' needs and deliver 5-star review guest experiences. To learn how you can minimise your management duties while maximising your income with Pass the Keys, visit https://www.passthekeys.co.uk/, or talk to a host advisor at +44 20 8050 2818.