Pass the Keys®, is expanding further into South West England with a new franchise covering the stunning West Dorset area.
Pass the Keys®, offers an end-to-end property management service for homeowners wishing to maximise their earnings in the short-let market. We are one of the few companies out there that offers a fully managed service.
We take care of everything: from advice on presenting your property, to professional photography and listing your property on the most popular short-let booking platforms. We handle all the guest communications (before, during, and after their stay) – we even clean up after guests!
All you need to do is: Pass the Keys!
Pass the Keys®,– Dorset West is owned and operated by Ben and Nindy Thompson and covers some famously idyllic 'Jurassic Coast' holiday hotspots including Lyme Regis, Charmouth, West Bay and Bridport, as well as all the beautiful inland locations that the West of Dorset has to offer.
In line with Pass the Keys®, tradition, we interviewed our newest franchisees to find out a little more about them:
Q. Can you tell us a bit about yourselves?
A. Nindy:
I was born in Birmingham and began my career working in casinos in Bristol – which is where Ben and I met, twenty years ago. After a spell working in France, I moved back to Bristol, where I worked in dentistry until Ben and I got married and started a family.
Four years ago, we moved to the beautiful West Dorset area close to where Ben grew up and I have loved being a full-time mum to our three children. Now they are all at school, I am ready for a new career challenge!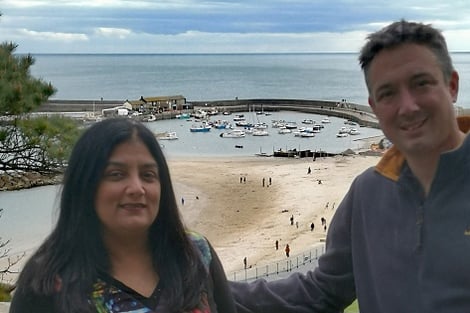 Ben:
I was born and brought up in Somerset and spent many hours of my early life exploring the Jurassic Coast looking for fossils and ice creams. At eighteen, I went travelling and spent nearly a year in Australia as well as time in Hawaii and New Zealand. I have spent the last eighteen years running a business in Bristol and I am super excited that Nindy and I are finally teaming up in business to run Pass the Keys® – Dorset West! We are so lucky to live in this beautiful part of the world.
What attracted you to a partnership with Pass the Keys®?
We knew that we wanted to get involved in the short-letting industry in our local area and that we wanted to run our own business together.
We get to jump in with an established, tech-enabled, fast-growing company with a proven, scalable business model. What's not to like?!
Q. Is West Dorset profitable for short-let landlords?
A: Absolutely! 280,000 nights were booked in self-catering accommodation in Lyme Regis, Bridport and West Bay alone, and those figures are from 2017. Summer 2021 will see us benefiting from a staycation boom and domestic tourism in beauty spots such as West Dorset is set to thrive.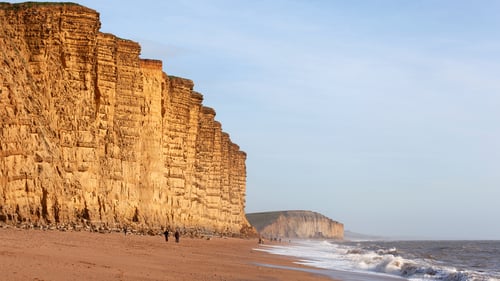 Q. What is so good about platforms like Airbnb?
A: For anybody looking for self-contained accommodation for a holiday or business trip, Airbnb offers a competitive marketplace with all the security and back-up that a guest is looking for from a booking platform.
Airbnb is the go-to platform for most people eyeing up a short break or business trip with all the home-comforts and security they desire.
Anybody with a short-let property needs to be present on Airbnb as part of a multichannel marketing strategy.
With Airbnb the multichannel strategy also includes listing on Tripadvisor, Booking.com, HomeAway, Homelike and all their affiliated platforms, not to mention the all-new Pass the Keys® direct booking platform.
Q. Why does West Dorset need a short-let management company like Pass the Keys®?
A: Not many companies in West Dorset offer the comprehensive, fully managed short letting experience that Pass the Keys® provides. None deliver the same level of reporting or in-app photos of their property prior to every check-in. Most importantly, none achieve the same level of client satisfaction as Pass the Keys® - the 5* reviews prove that! Most other providers are national companies, as opposed to our local, family-run franchise that benefits from the experience and technology of Pass the Keys® HQ. We know and love the area because we live here!
Tourism is a massive part of the economy in the West Country and we hope that landlords will see the benefits – to themselves and to the region – of a local management company (partnered with the UK's leading short-let management company) looking after their investment and their guests.
Q. What is your top tip for homeowners short-letting their property on sites like Airbnb?
A: When it comes to marketing your holiday let on the short let property market: declutter and get professional photography.
Also, don't be afraid to be bold with the interior finish: you are marketing a holiday experience, not selling a forever home.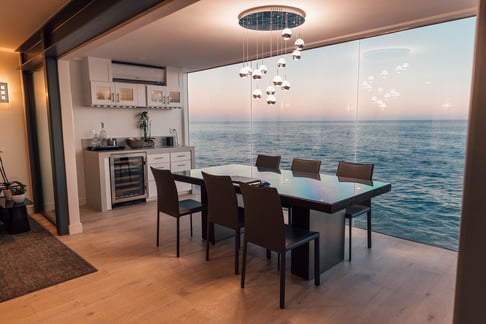 Top tip number two (this one's for free): Call Ben and Nindy at Pass the Keys® – Dorset West!
If you have a property in West Dorset and are interested in how much you could earn on the short-let market, contact Pass the Keys® – Dorset West:
Call: 01297 300905.
Visit: https://www.passthekeys.co.uk/west-dorset
Email: ben.thompson@passthekeys.co.uk