Why hire a holiday cottage management service? What can the benefits do for you? Here are a few of the main advantages to be aware of.
Having a holiday property to escape to for a fun getaway is only one benefit of having a holiday home. Being able to make money by renting it out is a great way to earn passive income and truly make the most out of your property.
There may be a lot of good that comes from owning a holiday property, but it doesn't take away from the work involved. Have you ever considered using a company to help you with holiday cottage management?
Having a company manage your holiday home comes with a surprising number of benefits. Not convinced that you need help managing your property? After you read about all of the good holiday let agency can do for you, you'll wonder why you haven't considered using their services before!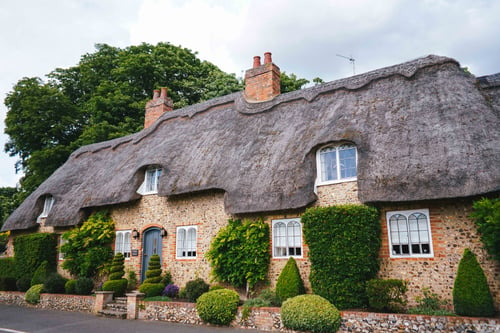 Improve Your Listing Strategy
How do you currently find renters for your holiday home? If your solution is to post an ad and wait for people to sign up, you'll be amazed at what proper listing management can do!
You can say goodbye to your camera phone pictures. Our professional photographers will visit your property to take beautiful pictures that can capture you're property's best features.
Instead of relying on one website, our team markets your listing on UK's top letting platforms like VRBO, Booking.com, Airbnb, and more. As an added bonus, we're also Airbnb co-hosts, so we understand the true ins and outs of Airbnb hosting and know what you need to do to get noticed.
Along with usual listing services, we also try to use pricing optimisation to maximize your income. We work hard to fill any open dates on your calendar, fill late cancellations, and adjust pricing to stay competitive.
On top of everything else, we also offer local managers to help manage your property. You'll be matched with someone on the ground in your area to help with anything you may need.
Advanced Guest Management
We want to ensure that everyone we work with only gets the best guests in the holiday homes. That's why we put a lot of work into guest management to ensure that everyone benefits from booking your home.
We thoroughly vet every guest before accepting bookings in order to ensure the safety and security of your home and investments. In addition to our vetting services, your guests will receive round-the-clock support from us in case anything comes up.
Our 24/7 check-in service lets guests arrive whenever they choose. Guests will receive a digital manual before they arrive to ensure that they have their most pressing questions answered. This little touch helps make checking in much easier and can also improve the chance of your property getting a great review!
We add an extra layer of protection for property owners through our host guarantee programme. Everyone has seen horror stories about unruly renters causing problems. We provide protection of up to £1 million for all property owners against any guest damage or theft.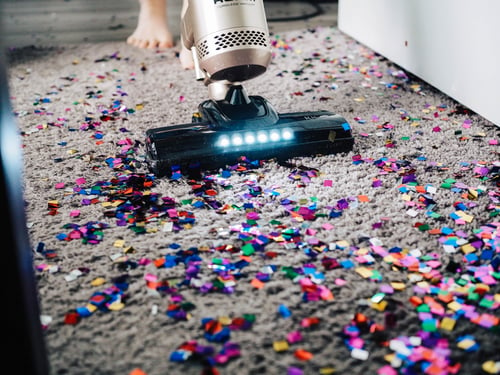 True Backend Support
What software do you currently use to manage your property? If you primarily rely on whatever data you get from the rental sites you're using; you'll love to see everything our host portal can do.
You can easily access information around earned revenue, upcoming bookings, and more. Our portal will even allow you to book dates for yourself so you can ensure a quest doesn't accidentally book your home when you plan on having a holiday.
The host portal can act as your second set of eyes for when you aren't around. Our cleaning crew makes sure to upload photos each time they clean so you can keep up with the condition of your property.
Professional Maintenance
Sometimes you don't have the time or energy to clean up after old guests and prepare the property for new ones. Luckily for you, the right management company can handle everything you need to do to get your holiday home guest-ready.
Tired of having to manage repairs on your own? A holiday let company can handle whatever you need, whether it's a burst pipe or a simple last-minute clean.
We have plenty of carefully selected and properly trained local cleaning and linen service providers that can get to your home with ease. Our company can manage the entire changeover process from start to finish. You can officially say goodbye to the hassle of having to schedule cleaners after every booking!
Do you hate having to run keys over to whoever needs to enter the property? Don't worry; our police approved key safes will ensure that you have safe and secure access for guests, cleaners, and our operations partners.
If you really want to give renters a luxury experience, we have you covered. For an additional cost, we can provide your guests with hotel-quality toiletries and linens.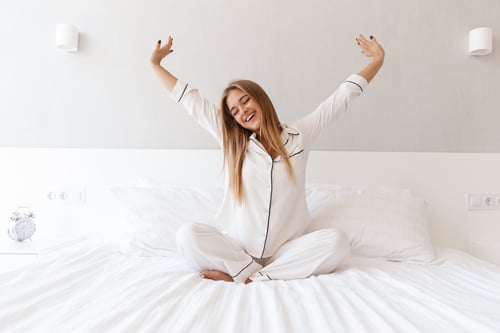 Holiday Cottage Management the Professional Way
You may have thought that you were handling holiday cottage management perfectly fine on your own, but you're having second thoughts after reading this post. We're ready to give you the holiday let management services you need.
We provide the best mix of local and national property management with our unique passion for local knowledge combined with our support of a national network of helpers. As a professional cohost of Airbnb, we understand the true ins and out of what it means to be a good and appealing host.
We believe in true flexibility for our clients. We don't believe in troublesome contracts, and in the unlikely event you want to switch services, you can do so with ease.
Are you ready to truly experience professional holiday cottage management? Visit our site to learn more about what we offer and book a call with one of our agents today!