What is a HMO?
HMO stands for a house in multiple occupation (HMO). HMOs are characterised as properties rented out by at least 3 people who are not from 1 'household' (e.g. a family), but share facilities like the bathroom and kitchen. This type of accommodation is sometimes referred to as a "house share".
It is mandatory that all LARGE HMOs be licensed by their local council as they are deemed high risk. Introduced in the 2004 Housing Act, a property is defined as a LARGE HMO if ALL the following apply:
It is rented to 5 or more people who form more than 1 household
It is at least 3 storeys high
Tenants share toilets, bathrooms, or kitchen facilities
(The licensing is imposed to set specific safety standards all landlords must follow, covered in two pieces of legislation - The Management of Houses in Multiple Occupation (England) Regulations 2006, applying to all HMOs (bedsits and shared houses) and The Licensing and Management of Houses in Multiple Occupation (Additional Provisions) (England) Regulations 2007, applying to buildings converted into self-contained flats not complying with Building Regulations 1991 or later.)
However, due to the increase in reports of persisting poor housing conditions and neglectful landlords, local authorities have begun to implement additional licensing schemes to cover a broader range of HMOs. For example, in some areas, HMOs comprising one or two storeys need to be licensed.
Understanding the severity of misuse of HMOs and the efforts of local councils, in December 2017, the British government announced their plan to implement new rules extending mandatory licensing. These new licensing rules are expected to be introduced in October 2018.
While existing mandatory licensing applies to around 60,000 properties, when the new rules come into effect, an approximated 175,000 properties will have to be licensed. Many landlords will be shocked by the changes, and most will need to do some sort of renovation to comply with the new regulations.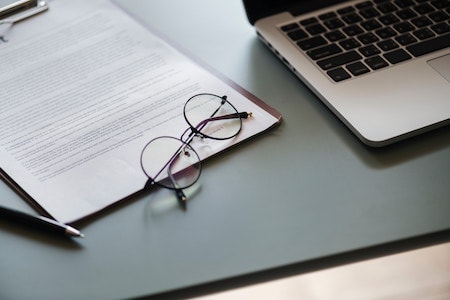 What are the changes/new rules?
The newly proposed rules require the property types defined below to obtain a licence:
All HMOs with 5 or more occupiers living in 2 or more households regardless of the number of storeys. Effectively this means the storey requirement will be removed from the current definition.
Purpose built flats in which there are up to two flats in the block and one or both of the flats are occupied by 5 or more persons in 2 or more separate households. This will apply regardless of whether the block is above or below commercial premises. This will bring certain flats above shops on high streets within mandatory licensing as well as small blocks of flats which are not connected to commercial premises. In this case, both flats would require a separate HMO licence.
Other proposed changes include imposing minimum room sizes and new policy on refuse disposal and storage. In one example of a proposal implementing minimum room sizes, it was proposed that a room must be a minimum of 6.52 square metres for one person, and 10.23 square metres for two people. The measurement of these rooms cannot include areas where the ceiling is below 1.5 metres in height. If implemented, this proposal would restrict lofts and attics from being classed as legal rooms.
How do I license my HMO?
To license your HMO, contact the local council to which your HMO belongs and request an HMO licence. The owner of the HMO should apply themself, or alternatively if the owner has hired a managing agent, they too can apply in their stead. Although licensing is similar nationwide, the nuances of the processes depends on the local council. Likewise, license fees can range from council to council.
For Specific Information On Your Council
When the new rules are implemented, stricter vetting of licence applicants will be enforced. While all landlords applying for a license must already prove that they are "fit and proper" people, the test is predicted to be tightened up under the new proposals, and will likely include criminal record checks.
The government proposes to implement the extension of mandatory licensing in two phases.
Phase one will last for 6 months. During this time local authorities will publicise the new licensing regime, process applications and issue licences. Landlords that did not require a HMO licence before the change in the rules will not be prosecuted during phase one for failing to obtain a licence. However, landlords will be expected to apply for a licence during the 6 month grace period. Once the 6 month period is over and phase two begins any landlord without a licence will be subject to the full range of penalties for failing to comply.
It is also important to point out that landlords who currently require a licence under a local authority additional or selective licensing scheme and who are not licensed will not be able to benefit from the 6 month grace period just because their property has fallen within the new mandatory licensing category. These landlords could face enforcement action at any time.
Those failing to obtain a mandatory HMO licence can face high fines or prosecution. Since March 2015, fines for not holding a mandatory licence can be set to unlimited amount. It has been recorded that local authorities have issued some negligent landlords civil penalty notices of up to £30,000 per offence as an alternative to prosecution. Tenants and local authorities have additional remedies where rent or housing benefit can be claimed back from the landlord by order of the First-Tier Tribunal.
Repeat offenders may also be subject to a banning order prohibiting them from letting property once these are brought into force.
A Solution to the HMO Licensing Changes
If obtaining a licence that abides by the new rules requires you have to renovate or decrease the number of rooms your property boasts, it may be worthwhile looking into short-letting. While gaining funds to renovate your HMO to the new standards, short-letting your property is a great way to continue to earn income on your property while staying on the right side of the law. When you list your property as a single short-let, the property is no longer classed as a HMO.
As tourism increases around the country, demand for large short-let property continues to rise. For a 6 bedroom property in London, monthly yield during peak season can average £5,500.
Unfortunately short-letting your empty HMO can be a huge hassle. The day to day maintenance and quick guest turnover requires a full-time commitment to the property.
Luckily, Pass the Keys, a new breed of property management company specialising in short let properties now offers comprehensive services that remove all the work of maintaining a short-let, while still maximising occupancy and income. An expert of the short-let market, Pass the Keys, gives landlords the piece of mind that their properties will continue to perform successfully as single short-lets rather than HMOs.
Not ready to apply for a new mandatory HMO licence? Learn more about short-letting by checking out Pass the Keys, UK's leading tech-enabled Airbnb management company.