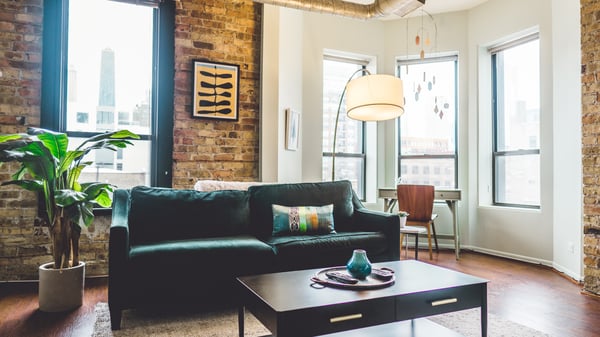 The new year comes with new financial opportunities. With the rise of websites like Airbnb, and Pass The Keys, 2018 is set to be the year for earning extra cash from your property.
Because renting your entire home has never been easier, we've put together a short guide of some easy home improvements that will add value to your property and increase its earning potential.
Sofa Beds
One of the easiest and most effective ways to add value to your home as a holiday rental is by investing in a sofa bed. If you have a one-bedroom house with a living room, a sofa bed enables your listing to become a four-person property with double the potential rental income!
There are a number of cheap sofa beds available to purchase new, but if you're feeling the pinch you could also find sofa beds from IKEA or Made.com from as little as a few hundred pounds.
Fresh Paint
If your property is looking a little dishevelled, one of the easiest and cheapest ways to spruce it up is with a fresh lick of paint. Choose neutral colours over loud colours, as these will appeal to more people.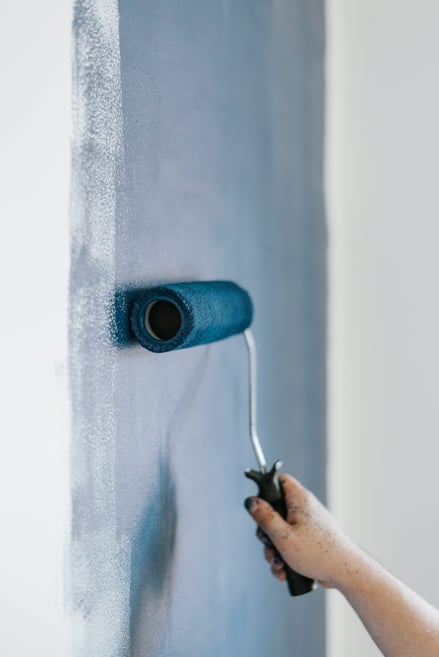 Small or north-facing rooms can often feel dark and cold, so opt for a light colour scheme in these rooms and decorate the darkest of the four walls with brightly coloured wallpaper.
Convert Your Garage
While this option requires a little more work, the financial benefits go well beyond extra cash for holiday rentals. If you have a large garage, converting this into extra living space can add up to 10% to the value of your home without reducing outdoor space. This extra room doesn't necessarily have to be a bedroom either. It could be a layroom, games room, office space, spare bathroom or a utility room.
But if you do have a big garage space, converting this into a small apartment would mean that you could rent part of your property out to holiday goers all year round. Of course you will need to look into planning permission and what kind of garage you have, as these factors will determine how it can be converted to some extent.
Update Your Décor
If you don't have the time for big home improvements like renovations or complete redecoration, a really simple way to add value to your home is by updating your décor.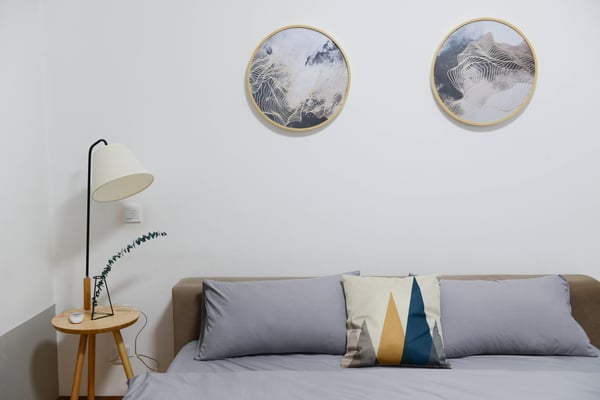 Declutter your rooms, removing any unnecessary furniture and outdated knick knacks. Shop around for some newfound feature pieces to modernise your home aesthetic. In rooms with smaller windows, invest in some blinds and get rid of your curtains, as curtains make rooms feel smaller and can look old-fashioned.
Prepare for the Photographer
Whilst all of the above home improvements are great, they'll do little for the value of your home if your online presence is terrible! Whether you're posting your home as a holiday rental or posting it online to sell, it's extremely important that you spend time cleaning and organising the spaces to make them look their best before photographing them.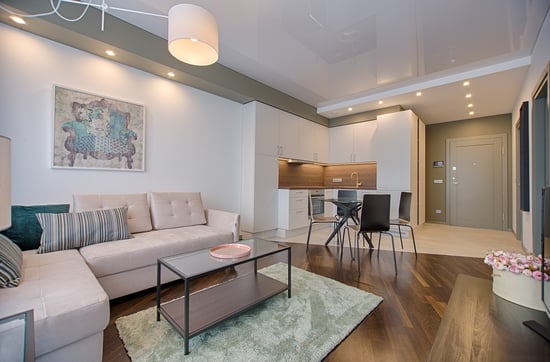 Ultimately, home improvements don't have to be expensive as often all that's needed is a fresh lick of paint and a few new ornaments. But as the popularity of private, short-term property rentals increases, so does the financial benefits of updating and upgrading your home. This means that those bigger investments such as garage conversions are all the more worthwhile.