For some people, it might be strange letting complete strangers live in their homes. Regardless, there are many of you who know that it's possible to make some serious money though short-letting platforms such as Airbnb and HomeAway.
If you've ever thought to yourself about renting out your property on Airbnb to make some extra side income, you're not alone. With nearly 170,000 active listing in the UK last year, Airbnb has been a money-making platform for countless hosts. In fact, one of our clients from London earned over £9,000 after letting his two-bedroom flat for 3 months.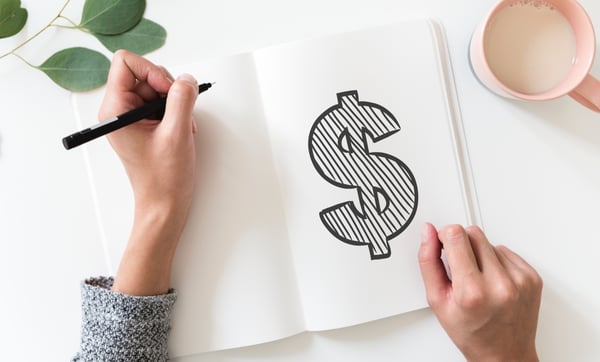 How Do You Know if Airbnb is for You?
The average Airbnb host is someone who's just like you. You're out-of-town for a couple of weeks or even for a few months vacationing or working. Your home is empty while you're away, and you've had thoughts about using your property to make some money while you're gone.
If this sounds like you, Airbnb provides the perfect way for you to leverage your property to help shortcut your way to achieving financial freedom. Check out how Pass the Keys is helping people like you earn a stable income from renting out their properties.
What if You Don't Want Strangers Living in Your Home?
We understand that it can be a little unnerving inviting strangers to stay at your property. To help combat this feeling, Airbnb allows you to review and screen guests via a guest vetting process, so you don't have to worry. You can also tailor your listings to your individual preferences to attract the kind of guests you want staying at your property.
If you're still concerned about letting strangers into your home, you can check out what other services Pass the Keys offers to make Airbnb as safe as possible for you or you can talk to our host advisors at +44 20 8050 2818.
What Determines if You Have a Property Suitable for Short-Letting?
A lot of potential hosts worry that they'll have to completely redo their property if they want to make money on Airbnb. This is a common misconception. While having a newly refurbished house is a plus, it doesn't necessarily mean you will lose potential guests if you don''t. Going the extra mile on other aspects can help you win over your guests. This means decluttering your home, providing clean linen, having complimentary amenities, and communicating effectively with your guests.
Another factor that greatly impacts the value of your property is location. An ideal property would be located near the city centre, major attractions, scenic views, and public transportation. You can check out this blog post about the top 5 London boroughs for Airbnb hosting if you are interested in seeing how location can impact the value of your property.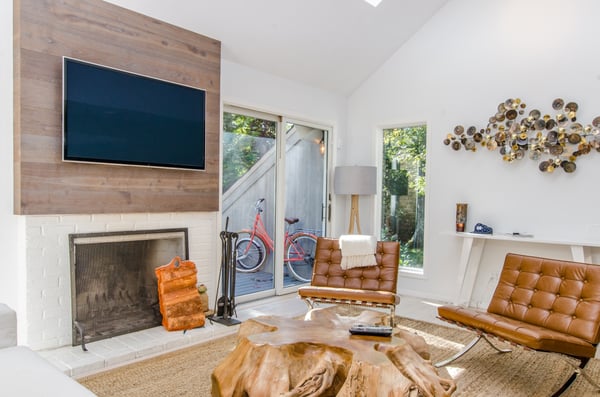 If you think your property will be a goldmine of opportunity for short-letting platforms, there is no better time to start listing your home on Airbnb. If you're still unsure, you can check out our free property income assessment tool to see how much your home could be earning you.
What if You're too Busy to Manage Your Goldmine Property?
This is a common concern among busy homeowners such as yourself. It can be a hassle managing everything from check-in to check-out for each and every single guest that comes to your property and everything in-between. Many potential hosts see this amount of work as an obstacle and give up easily. Luckily for you, you don't have to give up on your dreams of achieving financial freedom through Airbnb. Property management companies such as Pass the Keys offer a fully-managed service, taking care of everything from listing preparation to 24/7 guest support to professional cleaning and laundry after each check-out.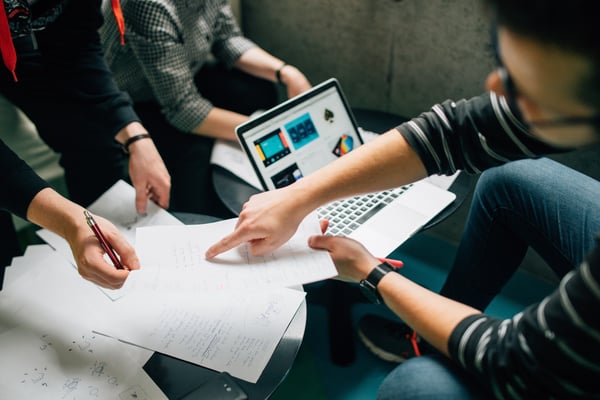 What about the 90-Day Rule?
As many of you know, London introduced a 90-Day Rule to regulate the sharing economy. If you're concerned that this will adversely impact your rental income, don't worry. Pass the Keys offers a custom-tailored solution that involves mixing short-let and long-let to maximize your occupancy rate and earnings. As a result, you can sit back and relax while Pass the Keys does all the work in ensuring your property is working for you.
What's Next?
If you're interested in earning a healthy income each month from short-letting your property, feel free to give us a call at +44 20 8050 2818 to see how we could help you. You can also check out our blog where we write about the latest industry trends and tips for Airbnb hosts.