You have been with your partner for a while and you know it's time for the next step: moving in together. Are you ready for the adventure? Moving in with your partner is a significant step in a relationship.
The number of reasons why a couple decides to move in together is endless. Some see it as the next step towards marriage, some as a marriage test and others to save money. All reasons are important, and there is always the risk that it won't work. Regardless of why you have chosen to move in together and no matter how much in love you are, this risk should be considered. This article aims to highlight how not to risk all your money but to 'insure' your property by investing in the short let market.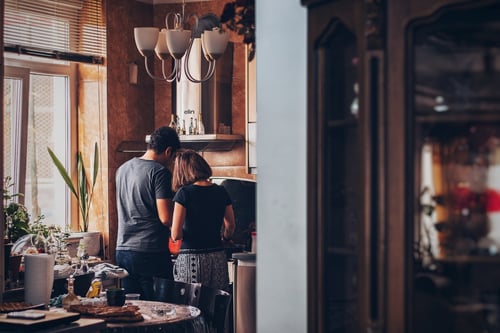 Sara and Ben have been together for almost a year and decided to move in together. Mainly for love but also they appreciated the financial benefits that living together would bring - particularly in an expensive city like London. "To have two apartments and mostly to hang out together every night anyway, it didn't make sense anymore to be paying for two properties", Sara says. Living in London where you spend almost half of your salary in rent, this is understandable.
They both were aware that things don't always pan out the way we hope for, or we expect them to. Moving in with your partner will either make or break your relationship. "We both felt quite ready and scared at the same time. So we decided to keep a back door open in case it didn't work out", Ben says.
So they decided to short let their single room apartments via Airbnb instead of giving them up "The short let via Airbnb worked better than we expected. We were surprised that we made some profit. Like that, we could finance our new apartment."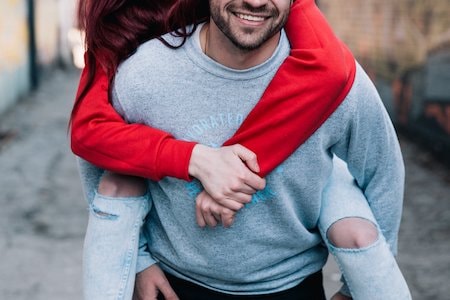 "First, we managed the properties on our own and rented it out via Airbnb." But an Airbnb listing is a part-time job. You have to promote your listing, clean the flat, welcome the guests; the list is long. "Even with the help of an Hosting guide, we underestimated the effort a successful Airbnb listing needs. If you are both young professionals with quite busy days, you don't have time to take care of your Airbnb apartment and guests every day." So they decided to work with a property management company. "Since we let Pass The Keys, manage our properties, our revenue increased by 20% while the effort decreased by 100%"