Most families prefer private accommodation options like Airbnb because they provide them with the flexibility that they so desperately need. Since travelling with kids can be quite exhausting, parents look for accommodation with kid-friendly amenities where they will feel as if they were home. Thus, if you want to increase the popularity of your Airbnb property among families, and be added to the new prestigious Airbnb Plus Family Collection, you need to make sure that your Airbnb features a safe, healthy and comfortable environment. Not only will this
increase your ratings
, but it will also put you on the radar of travelling families.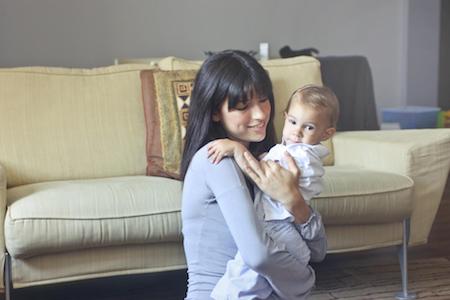 Kid-Proof Your Rental
Safety comes first when it comes to children, so you need to make sure that your Airbnb is completely hazard-free. This will be a demanding task because any home is full of hidden dangers. However, the first thing parents will notice is how safe your rental is for their children. Thus, you need to child-proof every corner of your Airbnb property. The easiest approach is to go room by room and get rid of different hazards. You should cover all the electrical sockets, cover the wires and adhere cords to the floors. You should also eliminate toxic plants and keep all the cleaning products, detergents and other chemicals under lock and key. Furthermore, you should install safety locks on the toilets and cabinets that should be out of children's reach, as well as a safety barrier on the stairs. Other safety measures include removing sharp and tiny objects, eliminating trip hazards and proofing the windows so that children can't get out. Make sure to be thorough and check every corner of your rental.
Stock Up The Kitchen
Families with children typically look for an Airbnb with a kitchen as one of the most important amenities. During their vacation, they'll want to keep their children on a healthy diet, so they'll want to cook homemade meals. This is also a more affordable option for families with children than dining in restaurants. Thus, you should stock up your kitchen with the essentials and some healthy snacks for little ones. Of course, parents won't expect you to supply them with food while there, but they will certainly appreciate if your kitchen is stocked up and well-equipped.
Make The Bedrooms Comfortable And Healthy
Travelling and running around with children can be extremely exhausting, so at the end of each day, every family will want to relax and have a good night's sleep. Thus, designing comfortable, toxin-free bedrooms is of the utmost importance. If your Airbnb rental property is a house, you should try to design a master bedroom and a kids' bedroom so that both parents and children can have their privacy. To make bedrooms more comfortable, make sure to equip them with additional pillows, blankets, and clean sheets. You should also add comfortable quality mattresses that will provide both parents and children with appropriate back support. One of the first things your guests will notice is how comfortable the beds are, so make sure to cosy them up. Otherwise, their overall impression may be a negative one. Finally, make sure to clean the bedrooms thoroughly to get rid of allergens, such as dusts, mites, and mould.
Design A Play Area
Both kids and parents will be delighted with a lovely play area in your Airbnb. You don't have to designate an entire room for entertainment, but simply create a play area in the family room. You can equip it with toys, video games, family board games, children's books, colouring books, crafts supplies, etc. You should also subscribe to child-friendly cable channels. Although this may seem like an unnecessary cost for you, it will definitely pay off in the long run.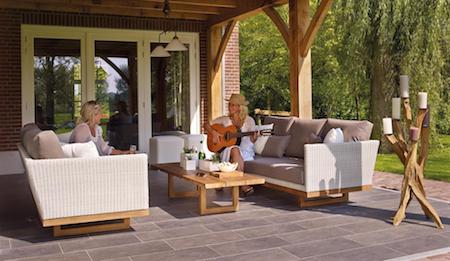 Style Up The Patio
If your rental has an outdoor space, you should make it comfortable and kid-friendly. Since they're on a vacation, families will want to spend as much time outside as possible, so make sure to design a lounge or dining area where they can sit back and relax. You should also check your outdoor space for any possible hazards and install a fence so that children can't go out on their own. You should also set up an outdoor play area or install swings and tree houses.
Introduce Stain-Resistant Materials
Children are constantly running around, toppling things over and spilling their food and drinks. Thus, introducing stain-resistant, kid-friendly materials both to your indoor and outdoor space will save you a lot of trouble later on. These materials include leather, ultrasuede, performance velvet and others, so you should consider using them for your furniture, covers or area rugs.
Transforming your Airbnb rental property into a kid-friendly haven will help you attract travelling families who may also recommend you to their friends, making it possible for your Airbnb to be added to the Airbnb Plus Family Collection. Consequently, this will provide you with regular customers and increased income.
For more information on Airbnb Plus, check out https://www.passthekeys.co.uk/airbnb-plus/.