After 5 years of huge nationwide success, Pass The Keys has now arrived in Devon's capital city.
As the UK's leading professional short-term letting management service, we are excited to open our Exeter office and provide a stress-free solution for local property owners in this fast-growing market.
Pass The Keys was founded in 2015 and has since worked with 100's of people to rent out their properties on platforms such as Airbnb and Booking.com, establishing exclusive 'professional co-host' status with the former.
The Managing Director of the Exeter business is Oliver Williams. With over 10 years in the property industry running an independent Lettings and Estate Agency in Southernhay, Oliver has a wealth of experience and the local knowledge required to provide a gold standard service. Here we get to know little more about him and why he chose to work with Pass The Keys.
Can you tell us a bit about yourself?
I am from Devon and have lived here most of my adult life. I moved to Exeter 10 years ago to join our family Lettings and Estate Agency and have built up a reputation for providing exemplary service for local landlords. I also recently completed an MBA at Exeter University. Being from South Devon, I have a strong affinity towards the water and enjoy paddle-boarding on the local rivers and coastline whenever the conditions are right. I'm particularly excited to have my partner Natalie joining me on this new venture. Natalie has a wealth of people management and project experience and will be a great asset to the team.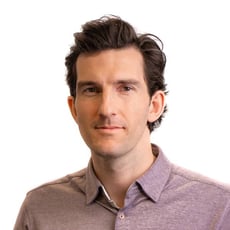 Oliver Williams, Managing Director, Pass The Keys Exeter
What drew you to partnering with Pass the Keys?
I'd wanted to get into the short-term rental market for a while to expand my offering for my existing clients, but had not found a suitable opportunity. My existing business is built on providing top-class customer service, so it was imperative for me to continue matching this with any new venture. My research revealed the many difficulties in managing short-lets and I didn't want to start something sub-standard. When I heard about Pass The Keys, I was instantly won over by their excellent track record and the up to the minute technology. Combined with their expert knowledge and efficient management systems, I knew working with them was a great opportunity to break into the field. Their reputation and professional co-host status with Airbnb really appealed, as this assured me I could deliver a service I'd be proud of.
Why is Exeter good for short-letting on platforms like Airbnb?
Anyone who has visited Exeter and South/East Devon knows it is a hotspot for tourism and has faithful repeat visitors every year, but it is not just hotels and guest houses that people want. More frequently, people are looking for a home away from home with the added creature comforts, or even something a little quirky. Airbnb enables you to let out your property through a trusted, secure platform, whilst still having the flexibility to make use of it yourself and enjoy all that Exeter has to offer. There's also a growing requirement for properties that are suitable for business clients, so there's really every opportunity for property owners to benefit from short-term letting.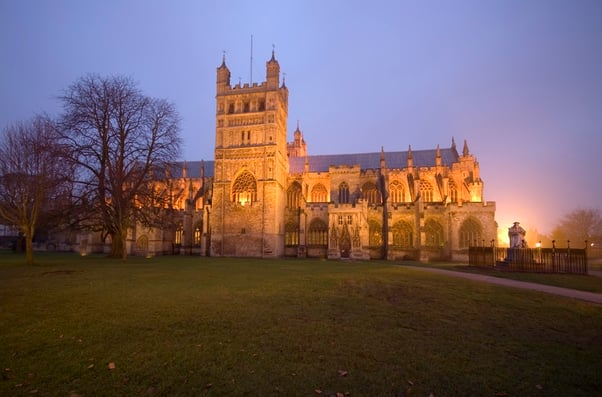 Exeter Cathedral at night
Why does Exeter need a short-let management company like Pass the Keys?
The short-term letting market is rapidly growing and whilst there are many holiday lettings agencies in the area, they are working in a very specific niche, unable to meet the specific challenges and flexibility of the short-term market. Pass the keys has done all the trial and error so you don't have to, and they've now learnt from mistakes to develop working practices that are highly successful. Pass The Keys can offer property owners the chance to jump into this booming market, with the security of knowing they are in experienced and capable hands.
Short-term letting has a tainted reputation due to a few highlighted cases of party weekends and excessive damage, but Pass They Keys has the technology and management systems to protect against these potential issues, leaving you to rest easy and enjoy the ample rewards. Our price-adjusting algorithm ensures you maximise your rental income, meaning more spending money for you when you do want to make use of your property!
What is your top tip for homeowners short-letting their property on sites like Airbnb?
I think the number one thing to bear in mind is to present the space to its full potential. By that I mean make sure it is cleaned to a very high standard, ensure the clutter is reduced, and highlight the property's best features. Whether it's framing a stunning view with beautiful curtains, emphasising a cosy fireplace with the right accessories, or just maximising the vast amount of space with modern, minimalist decor, there's always something you can do to draw people in.
Everyone wants to stay in high-quality accommodation, and this feel can be created in any home no matter how small it is. If there's nothing obvious, add some beautiful or quirky artwork to elevate the overall look. If there is anything you are unsure about we are always on hand to offer professional advice.
Once you've done this make sure you get professional-quality photos. You don't want all your hard work to go to waste.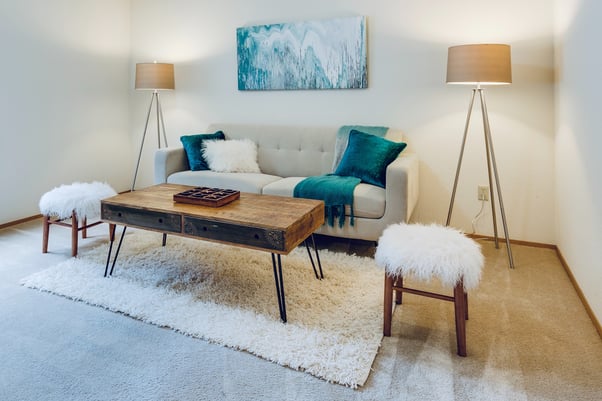 If you have a property in Exeter, Teignbridge or East Devon and are interested to find out how much you could earn as a short-let host through Airbnb, give Pass the Keys Exeter a call on 01392 346966. You can also visit our website and get a quote on how much your property could earn through short-letting. Simply visit passthekeys.co.uk/exeter.