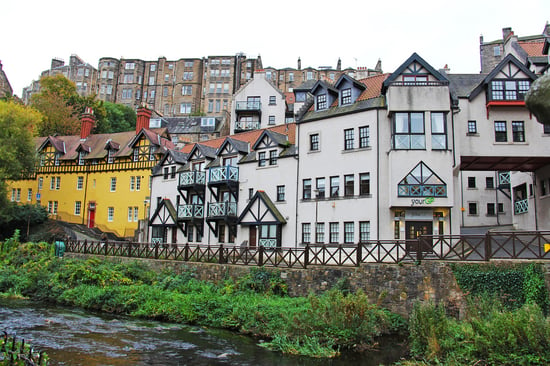 Dean Village is one of Edinburgh's most instagram-worthy neighborhoods. This picturesque mill town is located northwest of the city-centre along the Water of Leith, about a five minute walk from Princes Street.
What to See
The village has preserved its historic watermill charm, offering visitors a variety of must-see architectural sites, including St. Bernard's Well, Dean Bridge, and Well Court.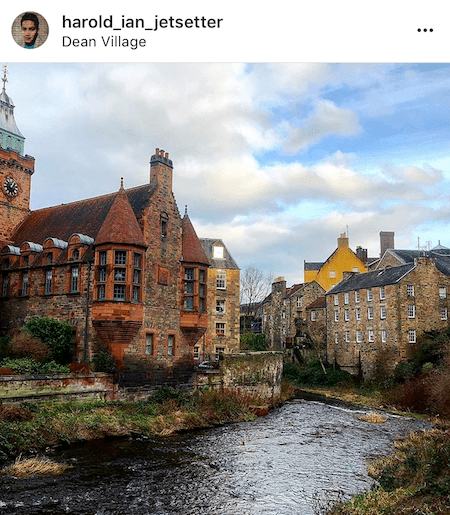 St. Bernard's Well is filled by a natural spring discovered in 1760. Thought to have healing properties, the well was built so the sick and ailing could "take the waters". The structure surrounding the well was designed in 1789 by Alexander Nasymth, a well-known painter of the time. The statue housed inside the structure represents the Greek goddess of Health, Hygeia.
Dean Bridge is a 27m tall bridge designed by Thomas Telford in 1829. When completed in 1832, the bridge allowed traffic to cross over the steep-sided valley of the Water of Leith from the New Town to the northwest of Edinburgh.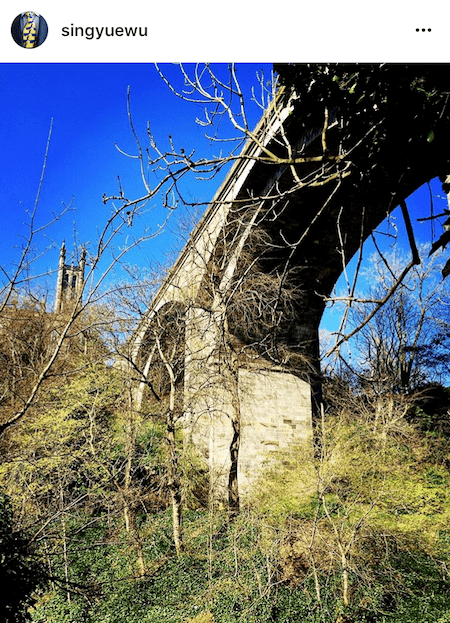 Well Court is the most iconic building Dean Village. The building was built in the 1880s, commissioned by the owner of The Scotsman Newspaper, Sir John Findlay. After its completion, the building became home to many of the local mill workers.
Dean Village also offers artsy outlets, including the Scottish Gallery of Modern Art Scottish Gallery of Modern Art and Dean Gallery.
For more fun things to do, visit Edinburgh's Official Guide.
Where to Stay
As one of the most sought after residential neighborhoods, Dean Village attracts visitors looking to experience the best of Edinburgh's art and architecture as well as families wishing for a less hectic alternative, close to the city centre.
Although Dean Village offers a few respectable hotel options, booking a private flat via Airbnb can be an affordable and fun way to authentically experience the village architecture. A one to two bedroom private flat in Dean Village costs from about £40 to about £125 per night on Airbnb.
For Locals
For those living in or owning property in Dean Village, short letting on Airbnb or other short let booking sites such as Booking.com or HomeAway can be a great way to earn some extra income. Becoming a host on one of these sites can be difficult and time consuming. So instead of wasting your time with the hassle of short letting, let an Edinburgh Airbnb property management company take care of all the groundwork. Using Airbnb property managers, Pass the Keys, Haley earned £8,500 short-letting her 3-bedroom Edinburgh home for 10 months. For more information on how to short let your property with the help of an Airbnb management company, check out Pass the Keys.