Pass the Keys are excited to be expanding into East Fife, including the Home of Golf, St Andrews. Pass the Keys are the largest Airbnb Professional Co-Host in the UK and are now offering their highly rated property management services to homeowners in St Andrews, Crail, Anstruther and Pittenweem.
Founded in London in 2015, Pass the Keys have worked with hundreds of property owners across the UK through sites such as Airbnb, Booking.com and HomeAway to host thousands of international and domestic guests.
As the demand for staycation accommodation and short-term rentals is growing significantly in St Andrews & East Fife, there is an increasing demand for professional support and services to help make the process of short-letting completely hassle-free for property owners. We are proud to announce that we have teamed up with local entrepreneur Euan Rice to provide that support in St Andrews and other bustling towns of East Fife.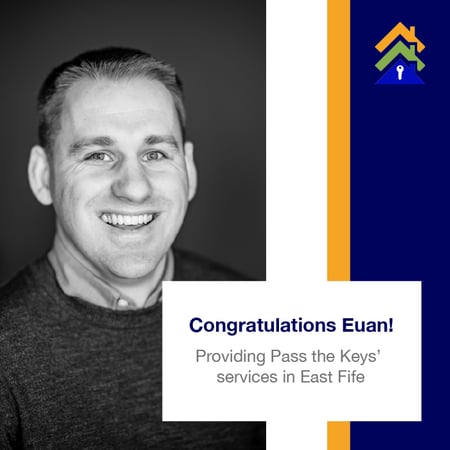 We interviewed the Managing Director of Rice Properties (St Andrews & East Fife) Ltd, Euan Rice, to find out why he's so passionate about East Fife and its growing short let industry.
Can you tell us a bit about yourself?
I'm Euan Rice, Managing Director of St Andrews & East Fife franchise, which is the first franchisee in Scotland for Pass the Keys. I first started working in property management in 2010 during my undergraduate degree at Heriot Watt University where I studied Planning and Property Development.
I have 5 years of experience working in various parts of the property sector in London, New Zealand and Scotland. In 2019, I completed my MSc at Strathclyde University Glasgow in Entrepreneurship Management and Leadership with the aim of starting my own business in the future. This franchise opportunity with Pass the Keys in brings together my passion for property and entrepreneurship.
What drew you to partnering with Pass the Keys?
I partnered with Pass the Keys in my local area because I wanted to work with the market leader in the short-let management industry. When I was finding out about the opportunity initially, it was Pass the Keys' technology and systems that really stood out as they enable an effortless short-let management experience for both hosts and guests.
Why is East Fife good for short-letting on platforms like Airbnb?
St Andrews in particular is a tourism hotspot in the "staycation" world, with around eight million visitors annually. It is a very popular place for holiday makers all year round because it is the Home of Golf and St Andrews University. Edinburgh Airport is situated only one hour away. You also have award winning beaches at West & East Sands, St Andrews and Kingsbarns. For the foodies out there, you have the world famous fish & chips shop in Anstruther as well as the Peat Inn, which is a Michelin starred restaurant.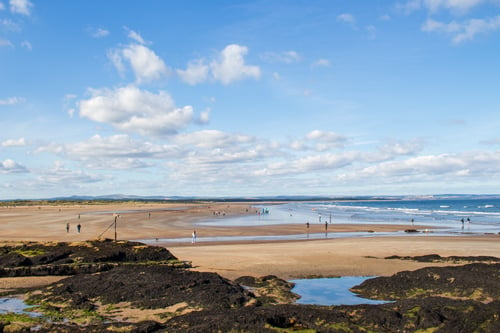 Due to COVID-19, the tourism trends are changing fast with the domestic holiday market moving further towards a preference of self-catering holiday lets. Locations such as St Andrews, Crail, Anstruther and Pittenweem will be at the forefront of this increased demand and property owners in the area that act quickly and invest in this unique opportunity will benefit immensely.
Why does East Fife need a short-let management company like Pass the Keys?
Letting out your property on the short-term market is extremely financially rewarding, especially in St Andrews & East Fife. Pass the Keys helps to increase homeowners' revenue by optimising their listings on sites like Airbnb to generate more bookings. We also maximise the nightly rate through Pass the Keys' advanced dynamic pricing system.
What is your top tip for homeowners short-letting their property on sites like Airbnb?
Due to COVID-19, properties must be cleaned to the professional standards set by Airbnb. When people are booking your property instead of a hotel, they are looking for exceptional cleanliness and a homely property that is well-maintained and well equipped.
Make sure your property photos are professionally done in order to make the listing standout on Airbnb - first impressions are everything.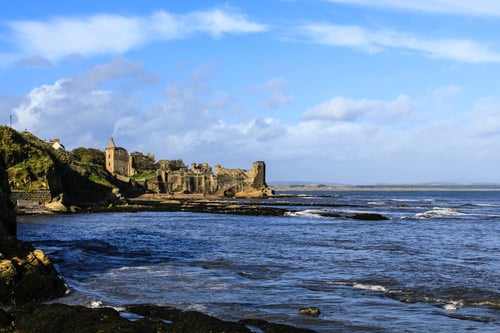 So what are you waiting for?
If you have properties in St Andrews, Crail, Anstruther or Pittenweem and are interested to find out how much you could earn as a short let host through Airbnb and other sites, give Pass the Keys (East Fife) a call on 01383 669753.
Alternatively, you can visit https://www.passthekeys.co.uk/east-fife/ for a quote on how much your property could earn.