Happy 1st Anniversary to Joe, our East Berkshire Franchisee!
This month, Pass the Keys is celebrating our partnership with our very first franchisee who joined us in April last year. Joe is proving to be a real success, steadily building his portfolio and providing top-quality short-let property management services to homeowners in the area.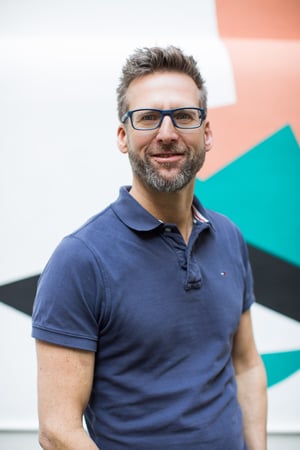 Originally operating in Windsor and a few surrounding small towns, he has since expanded to cover a much larger territory of East Berkshire. We asked Joe a few questions about his experience as a Pass the Keys partner and here is what he had to say.
How long have you been a franchisee for and how's your experience been overall?
I started in April (2019) and it's going well! I was very excited when I joined and I'm still excited now - I love the business and the reasons why I joined are being proven.
What drew you to franchising at Pass the Keys?
There were three things that drew me to franchising at PTK: the people, the opportunity and the tech. The tech was a massive factor. I'm a bit of a geek, and the tech blew my mind, it was insane. The team continuously developing it are doing such a great job.
How would you describe PTK as an organisation?
PTK is energetic, enthusiastic and brilliant! The energy is obvious because the people within the company put so much into it and you can tell.
What about the business model?
It's a proven model that works. Mistakes have already been made, and we've made some but on the whole they've already been ironed out.
What is the support like from PTK HQ?
I love it. My Account Manager is invaluable to me as he gives me time and we always have our weekly catch-ups. I think the team is great, I can't fault it. No negatives at all.
We're extremely excited to continue the journey with Joe as we help him grow the number of properties under his management. Determined, ambitious and a pleasure to work with, it's a very Happy 1st Anniversary from everyone at Pass the Keys!
To find out more about what it's like to be a PTK partner, give our Franchise Consultants a call on 0208 050 2818 or book a call via this link - they'll be more than happy to help!