In June 2019, Pass the Keys is launching in Belfast! The territory will be managed by our latest Partner, Chris Kelly. Below is a short interview with Chris, explaining his love the city, and why we are all so excited to be launching in Belfast.
What made you fall in love with the city?
No matter how many cities I have visited, including Tokyo, New York etc I have always been led back to Belfast because of its breath-taking scenery and seemingly endless potential. Belfast boasts incredible restaurants and travel destinations, fantastic live music, top universities, and countless festivals throughout the year, it has firmly asserted itself as one of Europe's must-see cities and I couldn't be more proud to call it home.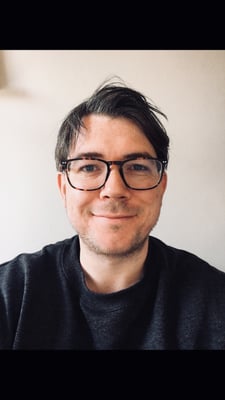 I love Belfast's ability to surprise people! Due to historical conflicts and negative publicity, people can arrive in Belfast with outdated perceptions of the city. These opinions are invariably refuted when they see it first-hand and taste the fresh seafood from one of Belfast's many restaurants, drink the best Guinness from some of the oldest bars in the UK, and attend concerts at any of the fantastic live music venues that make up the fabric of Belfast life. Therefore, it is not surprising to easily draw the attention of Game of Thrones creators to film the majority of the show here, and also of the tourists all over the world who contribute enormously to the short letting industry.
Speaking of this industry, what is your opinion about Belfast potential to grow?
Short letting in Belfast (especially through Airbnb) has been relatively popular for some time but there are many landlords who have not maximised the full potential of their Belfast properties. There are now so many events in Belfast such as the Belfast Jazz Festival, Belfast Film Festival, St Patrick's Day, Belfast Maritime Festival, Cathedral Quarter Arts Festival, and Belfast Pride and all the people coming to Belfast to attend these are looking for places to stay.
This is when Pass the Keys comes in! Using optimised pricing and a complete end to end service, Pass the Keys takes away the stress that can go hand in hand with the short-let industry in Belfast. After some initial conversations and admin that will allow us to get the property up and running, the Belfast based landlord will simply 'pass the keys' and we will take care of the rest.
Both tourism and travel for business are growing rapidly every year (11% between 2017 and 2018!) and there is a massive gap in the Belfast market. Pass the Keys, with its cutting edge short-let property management technology, is the company that will allow landlords to fill that gap in Belfast.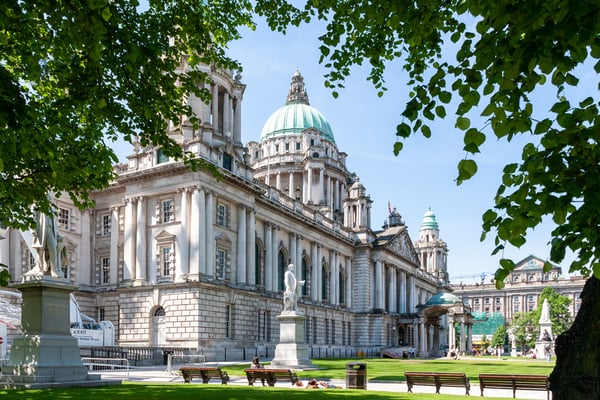 Where does Pass the Keys come in?
Pass the Keys is the ONLY short-let property management company operating in Belfast that has been endorsed by Airbnb.
Over the years, Pass the Keys has worked hard to perfect its system and its ability to now seamlessly list the Belfast property on many platforms (e.g. Airbnb, HomeAway, Booking.com) concurrently, allows the host to maximise their earnings by utilising this greater degree of publicity and increasing the occupancy rate.
What do you hope to achieve in Belfast with Pass The Keys?
The drive by the government to increase tourism to Belfast has been an incredible success. My aim is to facilitate an even greater rate of tourism, by managing an extensive and diverse range of properties that will both cause people to return to Belfast and result in more first time visitors.
To hosts: Do not be afraid to let your Belfast property out on the short let market. We know how much your property means to you and by using the Pass the Keys service you can be certain that it will be treated with complete respect by both us and the various local Belfast companies we use to manage it. We employ many measures and checks to ensure that the property is treated with the same respect by the guest as it is by us. However, in the very unlikely event of any damage to the property, you will be covered by insurance and will not be left out of pocket.
To guests: Treat the property with the same respect as you would your own and adhere to any notices regarding noise/smoking restrictions or other things that may upset those living around you. Short term letting in Belfast allows us all the amazing opportunity to stay in neighbourhoods we wouldn't ordinarily be able to but you must be conscious that those around you are living their normal lives. But also, just as importantly, enjoy Belfast! Regardless if you are staying in central Belfast or in one of the many neighbourhoods that make up Belfast, get out, chat to the very friendly Belfast locals and go home and tell your friends!
Find out more about our services at Pass the Keys website or give us a call at +442891248400!