Five key differences between Airbnb and Hotel
Most people that have used Airbnb know what to expect. But for new hosts, there is often a question of how much of a "hotel experience" they need to provide for guests. Below we have listed five key differences between hotels and vacation rentals, making it easier for new hosts to know what experience to provide.
Living Like a Local
As Airbnb and Homeaway guest you'll live in homes in the places you are visiting. To live like a local has a great appeal for those looking for the full experience. The 'real experience' may require a climb up to the 3rd floor with your bag in one of London's beautiful Victorian buildings, and it may be rewarded with access to one of London's key gardens not accessible to the public. Whatever the experience may be, it is going to be unique and require some element of adventure. This is probably the key differentiator to hotels who have for years optimised the arrival experience with their front-desk staff in comfortable lobbies and lifts to the rooms.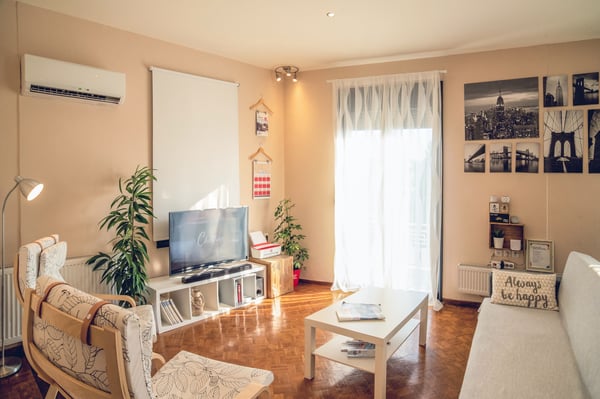 Airbnb Suits Those Looking for Flexibility
Staying in Airbnb suits those looking for flexibility and individuality during their stay. A night in a fancy restaurant followed by a "night in", with some takeaway dinner in front of the telly and the option to mix it up with a homemade meal or your favourite type of eggs in the morning may be what you are looking for, particularly on a longer stay. At hotels, you will likely find a good selection of breakfast and dinner options, suitable for those booking shorter stays, but most rooms would not offer more than a water kettle to prepare a tea or coffee.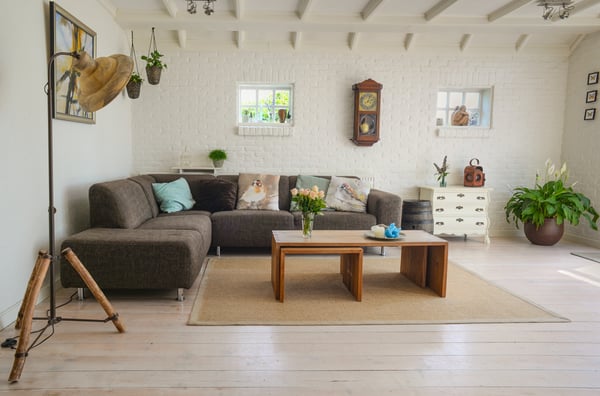 Airbnb Guests Want to Feel at Home
While many hotels focus on creating a home-like experience, you know a home when you enter one. It may be the little cottage on the beach in Brighton, the small and cosy top floor flat in Edinburgh, or a luxurious home in Chelsea, London. You will be able to find your ideal 'home away from home' going through the Airbnb and HomeAway listings. And many of us get some inspiration while staying in a short let. You will need to spend a bit more time doing the research, finding your ideal place, as the properties can differ greatly in amenities. Standardised service levels do not yet exist that allow you to book the four or five star experience. But even as a host, you can adopt that thinking as it will help you to understand what to provide and what you can charge for. You should also make sure you describe all amenities in your home so that guests can easily find what they are looking for.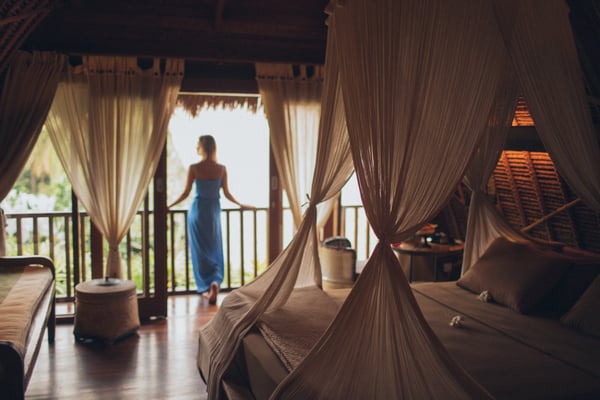 The Journey and Excitement
Often arrivals at holiday rentals can be a bit of an adventure. Navigating to the location, finding the keylock and door can be a bit of an adventure. While hotels are excellent at marketing their name on the door, offer you a refreshing drink, the Airbnb or HomeAway guest may find themselves searching for a little longer. As a host, make sure you provide your guests with good arrival descriptions - where to find the keylock, which house number, which floor and door to unlock to start their holiday. But as hotels, great hosts offer suggestions on the fastest route to their property from a variety of arrival points and tend to provide a map upon arrival. For most guests, maps services such as Google Maps or Citymapper, make arriving and understanding different route easier.
The Service - No Room Service
Airbnb is all about the real local experience living in someone else's home. It is also a 'home like' experience in terms of service. Guests will not expect that the bed should be made up and towels refreshed every day. Airbnb guests are not expecting a hotel service as they are choosing a home, but many expect to arrive in a clean home with beds prepared and fresh towels. Not keen on providing this service yourself? Property management companies like Pass the Keys can provide this service for you.