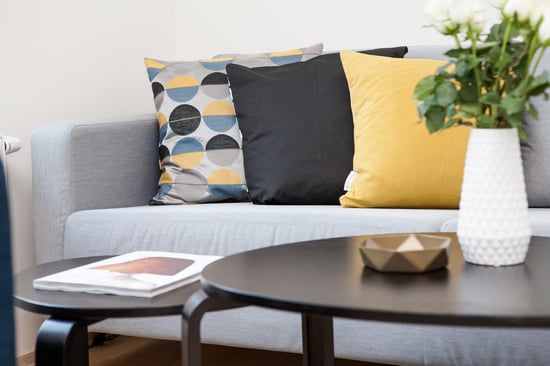 From the beginning of 2017 Landlords in London have felt the financial squeeze with London introducing their new 90-days limit which restricts hosts from letting out their property on a full-time basis on Airbnb.
With this rule change hosts in London have had to change their game plan in order to continue the cash flow on their investment properties and in doing so many have turned to professional management companies such as Pass the Keys for adequate solutions to this cash flow problem.
Councils made it illegal for hosts to rent out more than 90 days worth of short lets. To maximise your income, you will want to consider when you are utilising those 90 days. Typically, during high season, between May and September, you can earn more per night than in say February or November.
But there are two ways of addressing this;
Firstly, you can apply for permission with your local council. Here, it depends on your Councils experience with short-letting in the past and your particular case and reasoning. You will need to apply to your local council.
Secondly, Pass the Keys offers a mix of short-let, medium and long-let to ensure you are compliant with local regulations. This mixed platform and bookings structure allows hosts to utilise the 90 days worth of short lets during peak seasons, on various platforms and then take advantage of mid to long-term lets during the low seasons. Since the restriction is only based on short-lets, this has proved a successful and divisive strategy for the London- based hosts that are registered with Pass the Keys.
Not only does this mean that hosts can make an income all year round on their properties it also solves one of the key problems full-time hosts face in any city. That is, that yes, while it's true you can make a lot of money during the peak seasons, hosts can struggle in low seasons to achieve the desired returns. Using this mixed strategy, hosts can source guests who stay for than more than three months at a time and receive monthly rent normally equalling what they would make on a traditional long-let and then really make a pretty penny during peak seasons and all within the rules and regulations of their local council.
If you're looking for an equally win-win situation, get in touch with Pass the Keys ( info@passthekeys.co.uk or call us at +44 20 8050 2818), and we'll get you set-up to take advantage of our mixed lettings package.