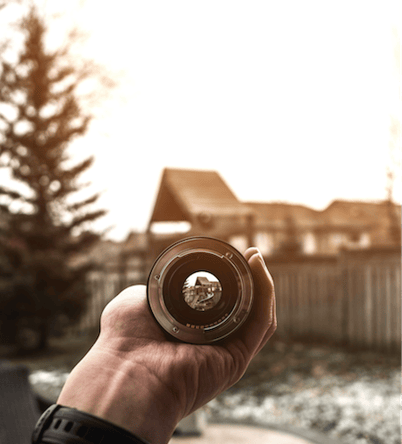 So, you are earnestly thinking about sharing your primary home on short let or entirely converting your second home into a holiday let. This idea of short letting might be lucrative and tempting when it comes to earning extra, but when you measure the pros and cons of short letting, cons overshadowing pros, you find letting your home for a long-term more convenient and feasible.
While trying to put one's property for a short-let, there are probable fears or certain misconceptions which stops one from taking steps ahead. Below, we will identify and address these fears; some of which are already becoming myths. Check them out, one by one.
1 | Everything I have at home will be ruined!
This for sure could be the greatest fear, particularly if you are letting your primary home while you are away. To ensure hosts' security and protection, platforms like Airbnb have implemented several safeguards and mechanisms. Airbnb's Host Guarantee and host protection insurance are there for you to cover most of the damages. However, for you to ensure a peace of mind, a security deposit can be useful for smaller, simpler accidents that occur during a stay – like a broken glass. Pass the Keys, as an official Airbnb Co-Host, suggest homeowners to keep your valuables away.
2 | And what if I don't get paid?
By working with short-term rental platforms, guests and hosts are protected by security features such as cancellation and refund policies and so on. That is why it is advisable not to accept payments outside of these systems and not to expose yourself to unnecessary risks. Usually, the guest pays to the rental platform when they make the reservation, and the platform transfers the money to the hosts 24 hours after the guest checks-in.
3 | They will not want to leave!
A tourist generally will have a limited number of vacation days, a return ticket or maybe a visa that expires after some time. Also, most platforms have legal terms to deal with such situations. One more helpful way to prevent such a situation from happening is a proper screening of the guest prior to reservation. You can also check the reviews of a guest, which is generally shown on their public profile and listing pages for hosts and guests, and it is visible to anyone on Airbnb. Check the importance of the guest vetting process. Pass the Keys offers a guest screening service to keep your property safe.
4 | Key exchange is a real task!
Dealing with key exchange can be challenging if there is no proper management or communication. Using smart locks is a great way to solve this issue. To put yourself at ease, you can install a door opening system with a code and change it every time the guest changes. New technologies also allow the use of smartphones to unlock house doors. This functionality can be programmed to expire after a certain time has passed. One more way is to install a digital key safe where you can actually store keys outside your house and give access to people whom you want to. Simple right?
5 | And what if I don't feel comfortable with a guest?
If you are not sure about the guest, you can decline any booking request you feel uncomfortable with. It's better for you to not keep your "instant book" on and check your guest prior to booking. Furthermore, if you are not sure about a guest who has already checked-in, portals like Airbnb give you the ability to cancel the reservation at any time. Most short let portals also have emergency helplines that look into such matters immediately. Also, learn how to effectively market your property to the right type of guest.
6 | What about noise?
It is your house that you are letting to other people. Airbnb allows you to set up your own house rules before accepting a booking. Have a concise set of rules for things that bother you like 'no-smoking' or 'no loud music'. If your guest doesn't oblige with your rules, you can confront them politely about it, and if they choose not to listen, you can cancel their booking and they wouldn't have any reason to argue or write a bad review on your listing.
What's Next?
Now, most of the myths around short-lets and Airbnb have been busted. However, if you are still unsure about short-letting, as it looks a little too complicated to manage everything on your own, then, working with a good short let management company could further put you at ease with your security concerns as a host. We at Pass the Keys property management take security and protection very seriously. Whatever Airbnb recommends as a precautionary measure, we implement as a must. We set up and follow house rules, such as a no smoking policy. Read our blog on host security and what steps we take to ensure safety. Start by getting a free assessment on how much could you earn by short letting your property in the UK.