Since its founding in 2015, Pass the Keys, has become one of the UK's leading short let management services. Working with a combination of property owners and short stay sites like Airbnb and Booking.com, Pass the Keys aims to maximise the quality of stays for both international and domestic visitors. This quality is maintained by adhering to the highest standards of cleaning and maintenance while optimising income earned on the properties under management.
As of July 2020, we are offering our services to property owners in Canary Wharf to help ease the stress of owner-managed short-term lets making them more efficient and more profitable. Pass the Keys is a new kind of property management service, created specifically for short let property owners providing ease and flexibility to the short-term rental market.
We will be partnering with a fantastic local entrepreneur (Bevan) to provide our property management solution to this locale. As a qualified accountant Bevan has spent much of his career working in Finance and Banking institutions in Canary Wharf and has great knowledge of the area. As a rental property owner, Bevan himself is keenly aware of the needs of landlords in a fast-changing real estate environment.
We interviewed Bevan, the Managing Director of Pass the Keys, Canary Wharf to understand his passion for this business concept and the short-term rental market in general.
Q: Hi Bevan, can you tell us a bit about yourself?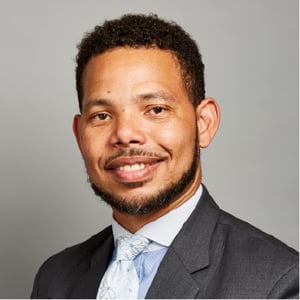 I'm Bevan Frederick, Managing Director of Rainham Property Services Limited operating as Pass the Keys (Canary Wharf).
Originally from Saint Lucia in the Caribbean I started my career as a trainee accountant working in some of the world's largest accounting firms (PwC, EY & KPMG). I specialised primarily in investment banking, thus giving me access to some of the largest financial institutions from the Caribbean to New York and London.
After years of having held several accounting and finance roles in the city banking institutions in 2018, I set up my own small finance consulting practice with the aim of helping small and medium sized businesses address their finance and funding needs.
Q: What drew you to partnering with Pass the Keys?
Being an owner of a rental property, I was keen to identify new real estate opportunities in London when I came across the Pass the Keys business model. I was immediately convinced as I understood the implicit value opportunity afforded by the model.
By centralising some of the key functions of the property management whilst allowing franchisees to build a network of customers and suppliers, Pass the Keys offered a unique solution to the short-term rental model. This model appeared to be more efficient and robust than my own property management solution.
To understand the growing trend of short letting in the UK and areas of growing interest, have a read of this interesting article.
Q: Why did you decide to start your business in Canary Wharf?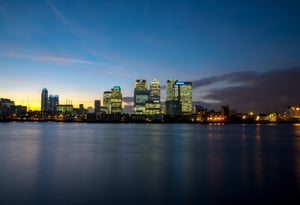 Having lived and worked in the Canary Wharf area throughout my finance career I understand the areas potential. It is one of the most exciting parts of the City with several new skyscrapers being built for both business and residential purposes. It also boasts some unique scenic and leisure spots which add to its diverse appeal.
The area is the financial hub of Europe and fast becoming one of the tourism hubs of the city with concerts and conferences at the O2 arena and the London Excel centre.
Q: Why do people need a short-letting company in Canary Wharf like Pass the Keys?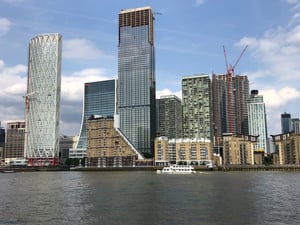 London boasts 40 million tourists a year which is split evenly between international and domestic arrivals. In 2015, the city saw almost 280 million-day trippers making it one of the most visited cities in the world.
Canary wharf is a fantastic location, not only is it Europe's banking epicentre, it is linked to other key leisure areas of the city via the London Underground (Jubilee Line) and London City airport providing access to the rest of the UK and Europe.
The area has undergone a transformation over its recent history with immaculate residential and commercial skyscrapers which have been constructed in recent years. This creates enormous opportunity for property owners in the area to capitalise on this unique market proposition.
The current rise in demand for staycation holidays are sure to be welcome for an area like Canary Wharf which is uniquely placed close to the financial and leisure parts of the city.
Q: What advice would you give to property owners if they want to host on Airbnb?
I would advise owners to perform some detailed self-reflection to ensure that they are comfortable with the traffic in and out of their home. Once you've cleared that mental sticking point, I would suggest that in order to get the most out of a short let property you need to ensure that the property is exceptionally cleaned, well maintained and equipped with the traveller necessities (i.e. iron, microwave etc.). To understand the new cleaning protocols implemented by Airbnb as a result of Covid 19, read this article by Airbnb.
Once the basics are satisfied you can add further value by offering personalised location brochures and decorating the property with a unique charm and a style that would guarantee return visits. Taking good photographs is important and can bring out the aesthetic beauty of a property setting it apart and hence affording greater revenues.
For more tips, why not check out this Pass the Keys blog post.
If you have properties in Canary Wharf and are interested to find out how much you could earn as a short let host through Airbnb, give Pass the Keys (Canary Wharf) a call today on 0208 050 2818 or visit our website.