All you see on the news are travel restrictions and regulations surrounding your potential summer break. But with the summer months looming, the option to holiday in the UK or take a 'staycation' has never looked so inviting! Covid-19 has led to us searching for getaways closer to home, resulting in a mini-boom for the UK tourist industry.
Perhaps you already own a holiday let, or maybe you're considering buying one? Is it possible for you to stay there for a summer staycation?
Owning a holiday let can be fulfilling, lucrative and the good news is, YES you CAN stay in your own holiday let!
There are, however, a few questions to ask and holiday home occupancy restrictions to consider before you put your feet up and crack out that oh-ever-so-perfect first glass of vino on your holiday…
1) What are the holiday home occupancy restrictions?
According to HMRC, there are three main clauses that must be met regarding the occupancy of your holiday let.
1) To class as a furnished holiday let property it 'must be available for letting as a furnished holiday accommodation for at least 210 days in the year'.
2) It must also be rented commercially (to the public) as a furnished holiday let for at least 105 days of the 210 days it is available for.
3) Longer-term accommodation types (exceeding 31 continuous days) should not be more than 155 days per year.
Finally, the time YOU spend at this property does not count towards these totals.
Do not fret if you struggle to meet these occupancy requirements, as there are options for you to consider - check out the HS253 Furnished Holiday Lettings Guide for all you need to know.
2) Can I offset the costs of my own holiday?
The simple answer is yes. If you find a location that you also want to visit, then you could find yourself in the rather enviable position of being able to offset the cost of your very own holiday!
Short let properties, just like a holiday let, give the owner more advantages than just their own dream holiday home. In fact, there are multiple benefits to be reaped, including offsetting the cost of your holiday and offsetting the mortgage and other bills, including furnishing the property, against the income gained. For more information, take a look at the government guide to furnished holiday letting here.
3) Where in the UK should I holiday?
When choosing where to buy your own holiday let, as we mentioned above, you may want to consider your own holiday preferences too. Where would you like to have a UK getaway?
We personally can't think of anywhere better than the homely bustle of Guildford, a stones throw from the Surrey Hills and South Downs National Park. The area, with the charming Guildford Castle to explore and hot-spot locations, such as Silent Pool's natural haven are must-sees, and aren't far from London either.
Venturing even further south to surrounding, quintessential British villages, such as Haslemere and Cranleigh, allow the visitor to soak up the abundant countryside scenery for a restorative retreat.
Wherever you choose, be sure to find somewhere you want to relax!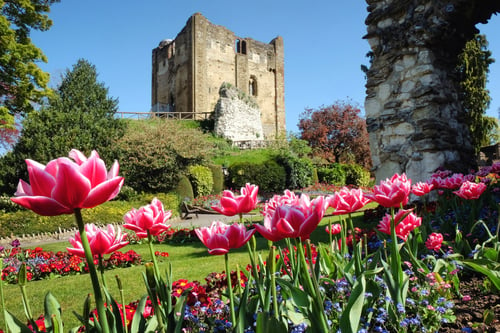 Image credit - Piers Mathias
Having considered the above questions, you will no doubt be getting excited at the terrific investment that is short-term letting, but you would be wise to go in with your eyes wide open!
Holiday lets, whilst providing you with your dream holiday destination, can also have their difficulties. Fluctuating occupancy rates throughout the year should be taken into consideration as well as legislation like tax and health and safety. You can't forget property wear and tear (which can be more expensive, due to a higher turnover of guests) and the associated costs such as utility bills, the internet, and council tax.
Ultimately, it is possible to enjoy your dream holiday home with family AND run a very successful business.
With a staycation boom about to hit the UK in 2021, bookings for short term lets have never been in higher demand. Pass the Keys helps you to run your very own successful holiday let business, with no contracts or long-term commitments.
Instead, you can have a higher rental yield compared to longer lets, without the risk of difficult tenants and long-winded eviction processes. You can expect dynamic pricing options throughout the year (not just at tenancy renewal), landlord savings, and of course, the opportunity to stay in your very own holiday let whenever you wish. For more inspiration, check out this blog post on the top locations to own holiday let properties in the UK!
The question you must ask yourself now is… what are your staycation plans?!
Visit our website today and see what you could be earning for your property in 2021!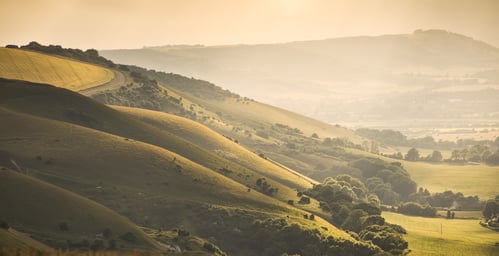 Image credit -ViktorKeryPhotos