Spring is not far away, and with it comes sunnier weather and a hankering to get out of the house and explore the great outdoors. No more heavy coats and woolly socks, but light jumpers and floral dresses - and where better to test out your new spring wardrobe than England's much-loved beach town, Brighton.
Brighton offers a variety of indoor and outdoor activities perfect for a spring day trip or weekend Airbnb getaway.
Not sure where to start? We've got you covered! Below are 5 fun things to do on your Airbnb stay in Brighton.
1. Brighton Palace Pier
This 7,722ft long Victorian pier is located in the middle of one of the most stunning seafronts in Britain. There is lots to keep the family entertained, from traditional seaside rides, arcades and Brighton's largest indoor soft play centre. The pier also boasts a restaurant and two bars, and hosts many conferences and events throughout the year!
With over 4.5 million visitors a year, Brighton's 118 year-old pier remains one of the beach town's most popular attractions. If you can, visit the pier at night as it is lit up with no less than 67,000 bulbs, it really is a sigh worth seeing.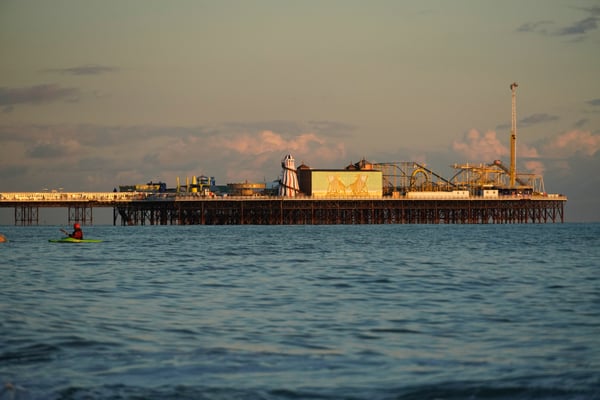 2. The Royal Pavilion
This impressive Grade I listed building was once the seaside pleasure palace of King George IV and it certainly looks the part! Featuring a distinctly Asian architecture, the pavilion is brimming with history. After an audio tour of this opulent building, guests can picnic on the beautifully maintained grounds - an absolute must-see in spring as the gardens come back to life. Live bands often play music here so it really is a great day out and promises fun for all the family.
3. Water Sports
Brighton's extensive beach front boasts an array of water sports opportunities; you can rent stand up paddle boards and kayaks by the hour, and for the more adventurous, Brighton is one of the best spots in the UK for kite surfing.
Brighton also offers a variety opportunities to set sail - of course, for beginners, under the supervision of a qualified Royal Yachting association instructor. What could be more romantic than gliding across the water at sunset, champagne in hand, gazing at the twinkling lights of Brighton Palace Pier?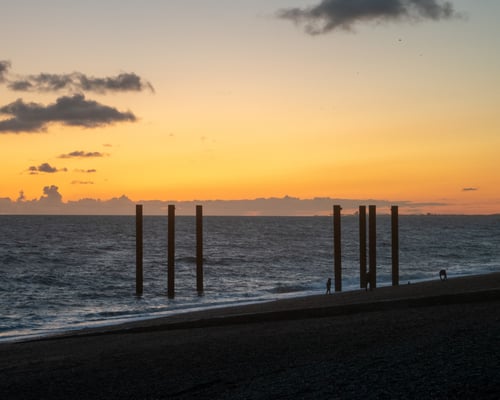 4. The Lanes
If you're looking to experience Brighton's local and historical culture, look no further than the lanes. This fabulous maze of twisting alleyways, brimming with independent shops and boutiques, are at the heart of the former fishing town Brighthelmstone. The lanes are scattered with funky cafes and restaurants and are perfect for a strolling along, with an ice cream in hand. Live jazz performers and local buskers also frequent this area, so there is always something going on.
5. British Airways i360
This seaside observation tower, standing at 531 feet tall, may not be the most attractive addition to Brighton's skyline but it offers 360 degree views across Brighton, the South Downs and the English Channel. The views, as you can imagine, are extraordinary and are not to be missed when you visit this lovely seaside city.
If you love Brighton, you will love an Airbnb getaway to some of our favourite coastal cities - how about Airbnb in Bristol, or a longer Airbnb stay in beautiful historical Edinburgh?