Are you having trouble with your Airbnb listings? Perhaps you are just not getting the number of bookings you want or managing it is cutting into your time. Luckily, help is at hand with Airbnb management services.
If you manage an Airbnb or short term letting, a management company can provide a lot of assistance to your business. Below, we give six reasons you must consider signing up.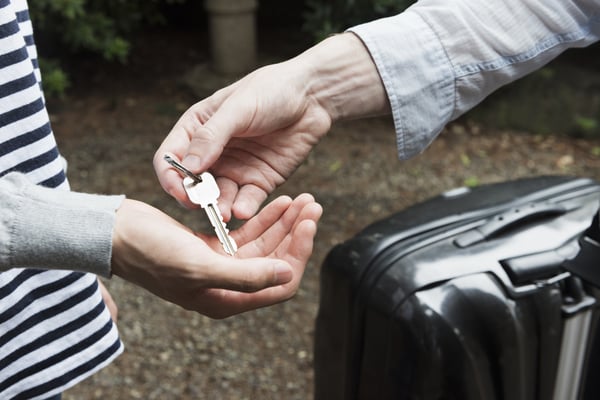 1. 24 Hour Guest Support
Airbnb management companies offer 24-hour support. If guests have a query or question, it can be answered and managed at any time of night and day by your holiday let management company. This is essential when you have people arriving at different times of the day and night and have your own job or family to look after.
Having guest support results in happier customers. Happier customers mean better reviews, which always count towards bookings.

2. Professional Photography
The value of professional photography can not be underestimated. All too often, people believe that they can snap some grainy pictures on their mobile phones, post them online, and get results. Any rental property management service will tell you that is not the case.
Well lit, professional photographs will stand out above competitors. This results in more clicks on the profile, and more guests. An Airbnb property management company should always offer a photography service to improve your number of guests.

3. Short Term Letting Profile Improvements
The description of your profile is imperative to the success of your letting. You need to describe your property in an inviting, welcoming manner. An Airbnb agent can advise and do this for you so that bookings are soon increased.
In addition, they can list you on a number of other sites. This increases the probability of a new booking, as it is exposing your letting to a whole new audience.

4. Flexible Check-in Facilities
With budget airlines operating numerous flights in the early morning and late evening, many people can arrive at a booking at very anti-social times. As an owner, you have two choices. Either meet them there or make sure you only accept bookings with arrivals that come in suitable hours.
The first is a strain on your time, and the latter cut down the chances of bookings. With a flexible remote check-in using a key safe, guests can go in and out as they please at any time of day or night. Holiday home management services can set this up for you.

5. Provide Toiletries
Many travellers are on the road for long periods of time, and may only have a short time in the city. The last thing they want to be doing is lugging their own shampoo and shower gel with them, and offering this service can give you an edge over other properties.
Would you really want to go to pick up toiletries for a short stay? Airbnb management companies such as Pass the Keys can provide this for you.

6. Dynamic Pricing
Setting a price and leaving it for the whole year is not a viable business method. Prices can rise at peak seasons and when events are on in town. At low seasons, it pays to drop prices to attract business.
Airbnb management will know these times. They can also account for events and changes in the schedule, to adjust prices in real-time.

Start Immediately
As the peak season for short term letting approaches, it pays to move fast. Management companies are easy to sign up with and many have efficient client portals so you can view earnings and bookings as they occur.
Pass the Keys are experts in short term lettings in the UK. We can take the strain from your rental and improve the number of lettings. Contact us today for a free quote, so we can begin maximising your earning potential.