With the Fylde Coast being one of the most visited tourist attractions in the UK, demand for short-term let properties has increased significantly over the past few years and it continues to grow. We interviewed Hamza and Zubera to see what attracted them to the short-let industry and why they joined Pass the Keys.
Can you tell us a bit about yourselves?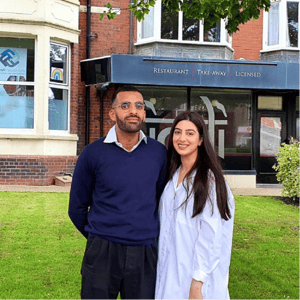 HA: My name is Hamza Anwar, Managing Director of Martin & Co Fylde Coast and now a partner of Pass The Keys. Having started my sales and lettings business in the area of Blackpool and the Fylde Coast with no previous experience in the market, I have successfully grown a large lettings client portfolio. I have always been attracted to anything to do with property. I own several Serviced Accommodations of my own and manage a couple for other hosts, and during my journey I have identified the huge demand that exists in Blackpool for short-let properties.
ZK: Hi my name is Zubera Kausar. Having always worked within the financial sector, my love for properties grew when I started looking after Hamza's own Serviced Accommodation units. I quickly identified there was something 'missing' and the tools that Pass The Keys has to offer have completed the puzzle. With the tourism rate continuing to grow in Blackpool, I am excited to share my own knowledge along with everything Pass The Keys has to offer!
Why did you choose the Pass The Keys Franchise?
Both: Having owned and managed short-let properties ourselves, we have seen the huge demand within this market. Along with the demand, we have also come face-to-face with everything that could possibly go wrong when it comes to managing properties on sites like Airbnb and Booking.com. Having spoken to Sabrina at Pass The Keys, she quickly made us realise that Pass The Keys was the answer, enabling us to solve our issues and allowing us to expand our managerial portfolio. The thing that attracted us the most was the technology. Having used CRM systems to manage our bookings before, PTK's in-house technology was everything you could possibly need wrapped in one.
Why the Fylde Coast?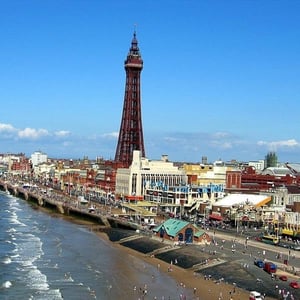 Both: Lytham St Annes is our home town which is a stone's throw from Blackpool. With Blackpool having so much to offer all year round and with us already having our own Serviced Accommodations in this area, we both feel this is the best place to start our new venture which we are both really excited about! With the rise in tourism and staycations in Blackpool the surrounding area, we felt that the options for accommodation in Blackpool were limited, especially with the change in trends with a lot of people now preferring their own place when they go away (a home away from home).
If you have a property in Blackpool and are interested to find out how much you could earn as a short-let host through Airbnb, give Pass the Keys Fylde Coast a call on 07392 997199. You can also visit our website and get a quote on how much your property could earn through short-letting. Simply visit www.passthekeys.co.uk/blackpool.