Get the most out of your Airbnb listing by short-letting your property during the "hottest times" such as the Notting Hill Carnival, which attracts over a million of people every year!
People come to one of the world's largest street festivals as the Notting Hill Carnival, to enjoy the Caribbean food, drinks and the vivid masquerade parade with dances and music. The advantage of the event is that it's kid-friendly. People visit the event with their family and friends to get some exciting, memorable impressions from a spectacular demonstration of the Caribbean culture.
We do recommend everyone who is in London in August to join the fun, watch the carnival parade with flamboyant costumes dancing along the streets of West London to the hypnotic sound of calypso music and steel band, and try the delicious exotic food and drinks.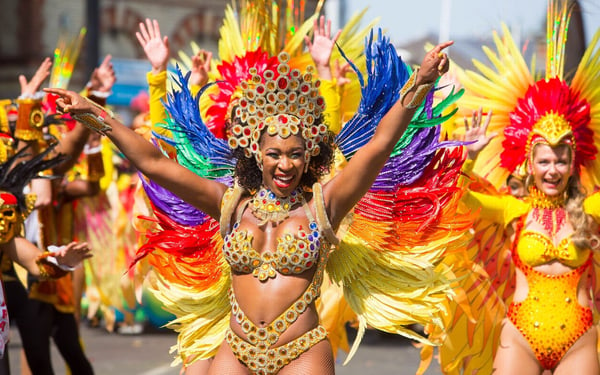 When?
The Carnival takes place every year on the Sunday and Monday of the UK summer bank holiday weekend, which is the last August weekend (28thand 29thAugust 2016).
A brief background:
1966 - the Notting Hill Carnival was born: "Mrs Laslett's "jump up" a street party for neighbourhood children, turned into a carnival procession when Russell Henderson's steel band trio went on a walkabout. Most of the community joined in. The traditional starting point was Powis Square in nearby Ladbroke Grove" (Notting Hill Carnival, 2016)
2016 – We are celebrating 50 yearssince its establishment and ongoing development
Where?
Please check the map for the Carnival route below: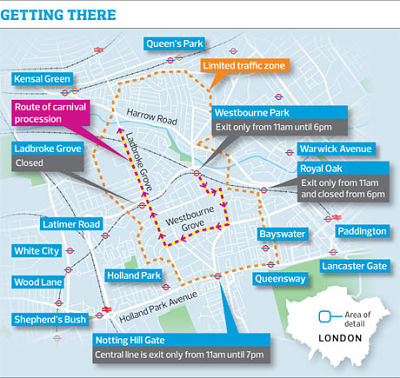 The festival celebrations are spread throughout the W10 area of west London: around the Notting Hill, Ladbroke Grove, Westbourne Grove, Westbourne Park and Kensal Road(The Guardian, 2012)
If you have a spare property in the above mentioned area or other Central London locations, do not miss the chance to short-let it via Airbnb and make considerable amount of money in a short time!
Thinking about becoming an Airbnb Host in Notting Hill?
As the carnival attracts over one million people annually; it's a great opportunity for Airbnb hosts in the area to welcome in guests who are keen to come for the celebration.
If you are an Airbnb Host interested in short-letting your property, but do not have the time to take care of your flat or guests, we, Pass The Keys, are here to help! Call us now on +44 208 050 2818 to get a Free Assessment and get income in an easy and faster way.
Keep an eye on our blog posts to be aware of the hottest events in London such as the biggest festivals, concerts or exhibitions during which you can earn 3 times more than your normal income by short-letting via Airbnb.