If you have a property and are thinking of putting it on Airbnb or any of the other short-let platforms, Pass the Keys Belfast is here to help. Many homeowners across Belfast use our services and here is a roundup of why you should too!

✅ From listing creation to organising maintenance, Pass the Keys Belfast offers a complete end-to-end management service so you don't have to worry about a thing.
✅ Pass the Keys Belfast works with an incredible professional photography team who can really make your property come alive. Oh and just in case you eventually want to sell your property, return to long-letting, or maybe just show off to friends how great it looks; we even give you ownership of the photos.
✅ In order to achieve those high occupancy rates, Pass the Keys Belfast markets your property on a whole host of sites such as Airbnb, booking.com, and VRBO. We utilise a channel manager to make sure no bookings overlap and we even have a direct booking channel for those returning guests to book through.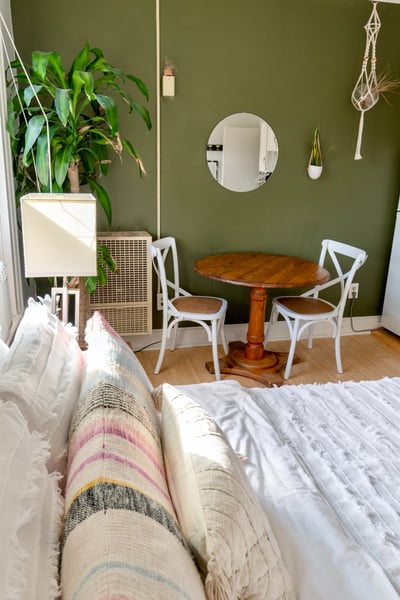 ✅ Pass the Keys Belfast utilises a multi-person 24/7 Guest Support Team with quick, personal responses to guest queries and issues. Communication is key to a good stay and we pride ourselves on excellent communication that is both efficient and friendly.
✅ Above all else, the protection of your property is our paramount concern and among other vetting measures, Pass the Keys Belfast will always make sure the guest has provided government issued ID before accepting a booking request.
✅ As part of our onboarding process, Pass the Keys Belfast will supply, install, and manage your key safe allowing for seamless entry by our guests, cleaners, and maintenance teams. This is Airbnb's preferred method of access and our guests love it as it means they can check in/out any time they want without hassle. We are always in communication with the guest via different channels and are more than happy to pay a visit if they request.
✅ We provide personalised guest manuals which consist of both property amenities and local attractions. Neighbourhood recommendations are included as Pass the Keys Belfast is keen to promote the particular area of Belfast that your property is in, rather than just the city centre.
✅ Through a close relationship with our amazing cleaners, Pass the Keys Belfast makes sure your property is professionally cleaned, fresh and ready for the next guests. We supply the fluffy towels and crisp, white hotel style bed linen, so you don't have to worry about that.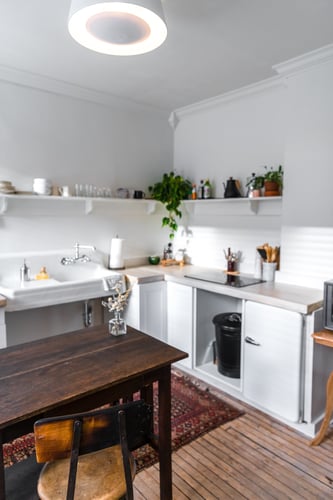 ✅ As part of our service, Pass the Keys Belfast provides consumables from shampoo to tea & coffee. All of which serve to heighten guest comfort from the very first moment they step into your property.
✅ Pass the Keys Belfast wants to make sure your property is always being let out at its optimum rate and we achieve this by employing our advanced in-house pricing algorithm and using our local expertise.
✅ We are one of only a handful of companies that is listed as a professional co-host of Airbnb. What this means is that Airbnb views Pass the Keys as embodying the spirit of short-letting through the excellent service we provide to our homeowners and our guests.
✅ We do not charge any monthly fees. Unlike many other companies, Pass the Keys Belfast uses a percentage only fee structure means we only get paid when you get paid.
✅ We do not place any restrictions on personal use. Many short-let management companies place restrictions on how often you can use your property for personal reasons, but Pass the Keys Belfast will never do this. We are merely the custodians of your property.
✅ Pass the Keys Belfast understands that situations can change rapidly and enters into very flexible contracts with our homeowners.
✅ As the homeowner will usually not have access to the booking platforms, short-let management can often suffer from a lack of transparency - who is making the booking? How much are they paying? Did they book through Airbnb or booking.com? etc. At Pass the Keys Belfast we offer full transparency through your very own Pass the Keys Client Portal. In addition to answering the above questions, your Client Portal will allow you to view and download all of your invoices, see cleaning updates, and even block off your property if you want to use it yourself!
✅ You can generate more income by short letting with Pass the Keys Belfast than you would by placing your property on the long-let market. However, just as important as this - you can rest easy knowing your property is being looked after by professionals who really care about it. Don't just take our word for it. Check out the reviews that have given us a whopping 4.7/5 on Trustpilot.
Click here to find out the earning potential of your property.
Pass the Keys Belfast
028 9124 8400